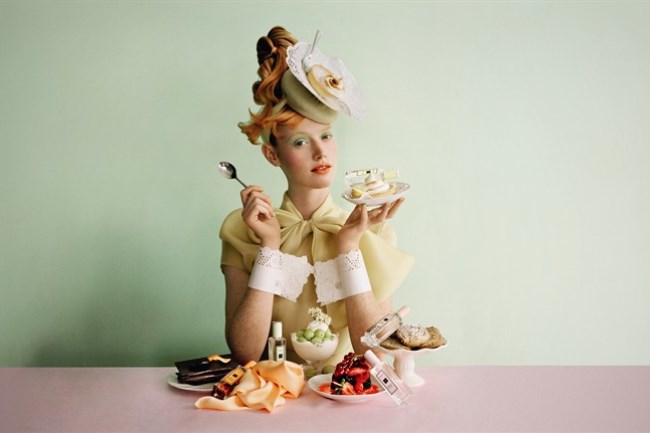 Evocative of a romp through a strawberry field, or perhaps afternoon tea in a quaint English cottage, Jo Malone's latest collection Sugar & Spice is sweet, refreshing and dreamy.
Debuting this March, the limited edition line was dreamt up by master perfumer Christine Nagel, who reportedly spent months sampling numerous sweets from the likes of Fortnum & Mason and Claridge's before translating the various flavors into perfume notes. The result was a collection consisting of five flavors: Lemon Tart, Redcurrant & Cream, Elderflower and Gooseberry, Ginger Biscuit and Bitter Orange & Chocolate.
When the invitation to the launch first arrived, we admit that we were a bit wary – after all, no one would want to step out smelling like a bunch of red currants, much less a plate of ginger biscuits. But thanks to the clever injection of scents like sandal wood and white musk, we're happy to report that the results are quite stellar.