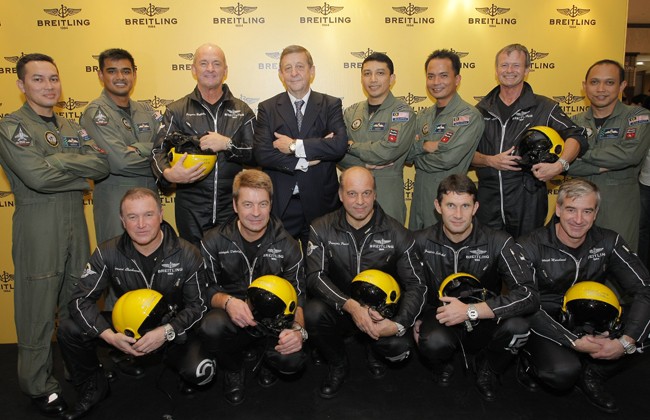 Royal Malaysian Airforce and Pilots of the Breitling Jet Team posing for the Breitling store opening
The Breitling Jet Team marked the opening of the first stand alone boutique of Breitling in Malaysia last Friday evening. The new flagship boutique opened its doors to Breitling enthusiasts in Pavilion KL, with the Albatros plane model displayed proudly on the ceiling  and specially designed display glasses to showcase the watches of Breitling.
Guests who attended include Henning Felix Neismann, Dirk Paulsen, Deborah Henry, Suraj Menon and Tristan Boyer de Bouillane along with the special apperance of the Malaysia Royal Air Force and the Breitiling Jet Team.
Director of C. Melchers GmbH & Co, Dirk Paulsen and Breitling's boutique manager, Belinda Chew officiating the store opening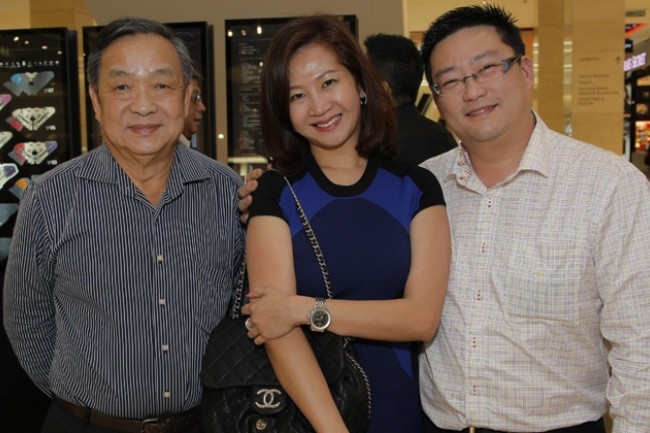 (L-R) Pham Sze Wah, Christine Yee, Andy Yee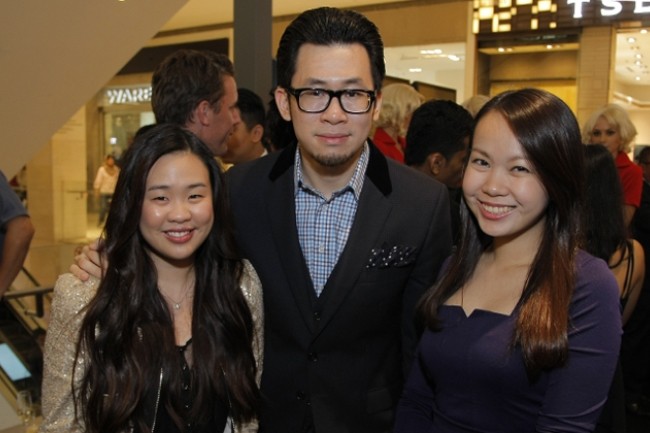 (L-R) Kah Mun Low, Maurice Lim, Lea Yee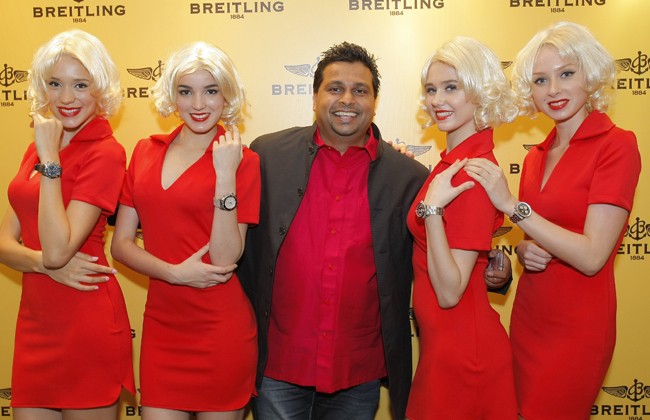 Suraj Menon (centre) posing with the Breitling models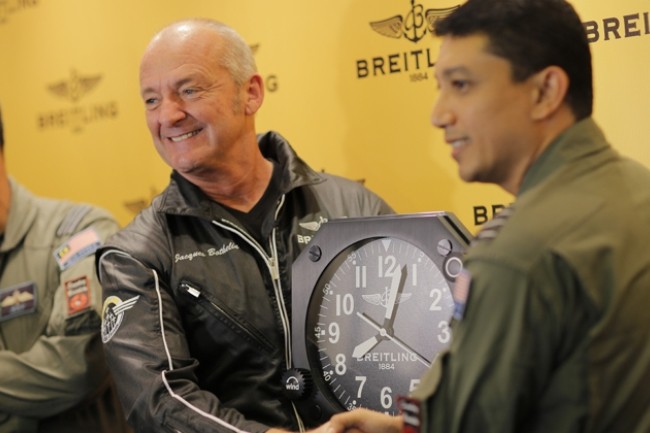 Beitling Pilot, Jacques Bothelin aka Speedy and the Royal Malaysia Air Force member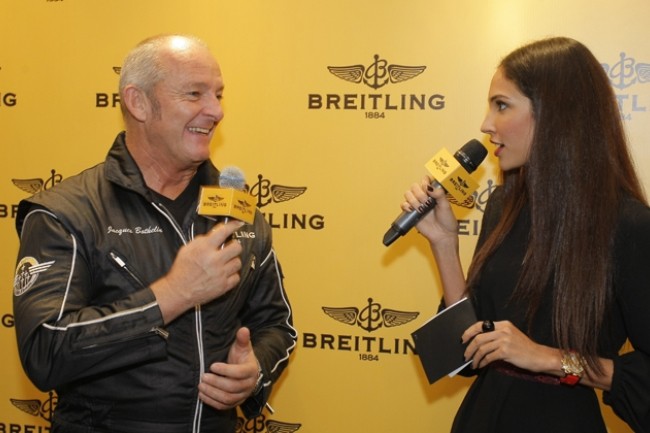 Breitling Pilot, Jacques Bothelin aka Speedy talks to Deborah Henry
Breitling timepieces on model's wrist