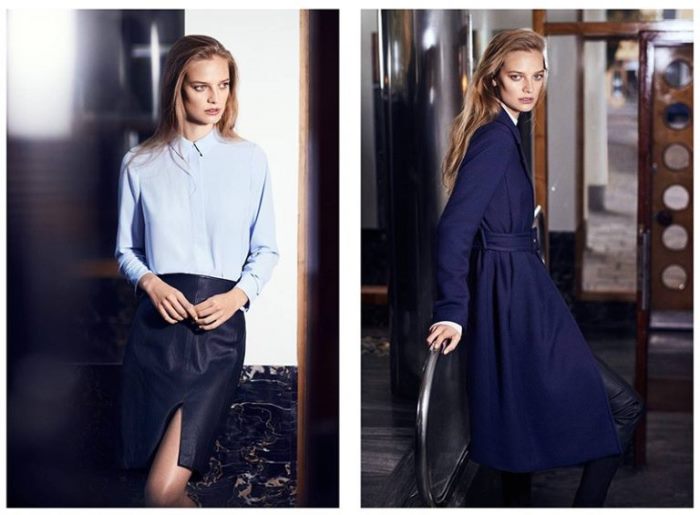 (Left) H&M Long-Sleeved Blouse and Leather Pencil Skirt (Right) H&M Coat with Belt and Fine-Knit Turtleneck Sweater
Get ready to say bye, bye to winter with H&M's new spring arrivals. Called 'Wardrobe Refresh', the trend guide spotlights styles perfect for the new season.
Model Ine Neefs stars in the lookbook wearing outfits featuring a chic color palette of navy blue, white, grey, black and light blue. H&M has looks perfect for the office with suit separates and pencil skirts. And for those chilly moments, belted coats and knit sweaters are the perfect additions. Large hoop earrings and pump heels finish the ensembles.
———————————————————-
H&M WARDROBE REFRESH SPRING 2017 LOOKBOOK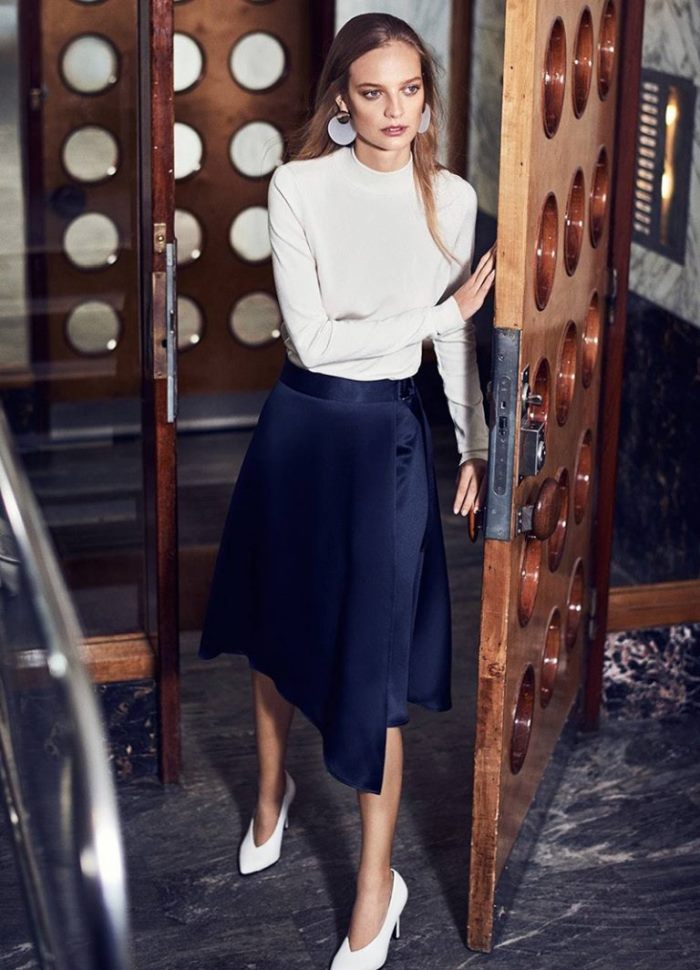 H&M Fine-Knit Turtleneck Sweater, Wrapover Satin Skirt, Large Earrings and Pumps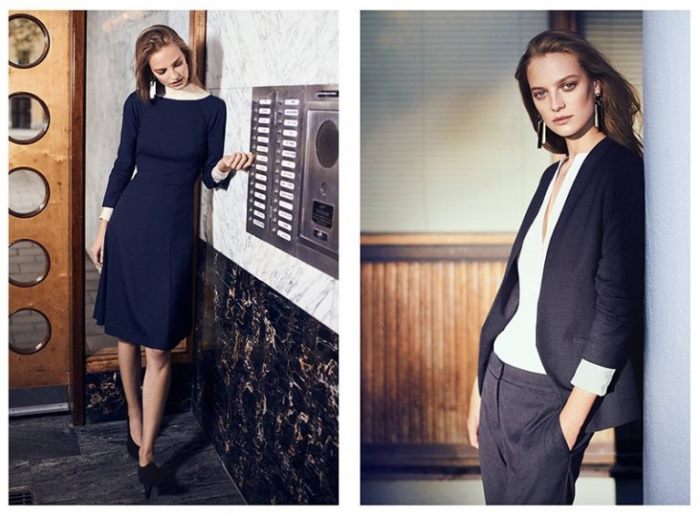 (Left) H&M Knee-Length Dress, Fine-Knit Turtleneck Sweater, Long Earrings and Pumps (Right) H&M Fitted Jacket, Silk Tunic, Suit Pants and Long Earrings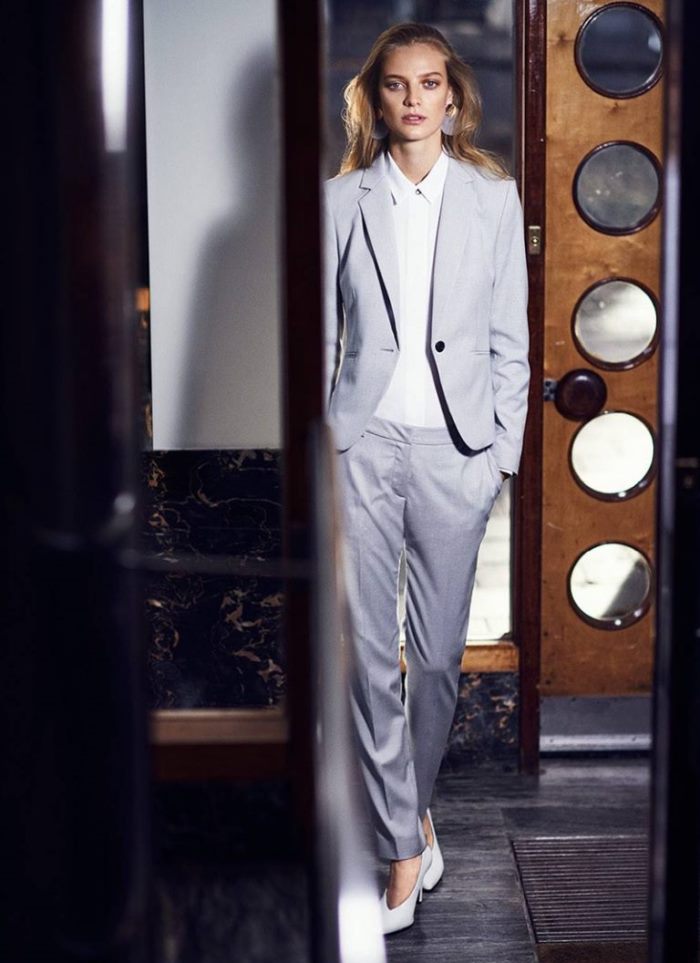 H&M Fitted Jacket, Long-Sleeved Blouse, Suit Pants, Large Earrings and Pumps
(Left) H&M Fitted Shirt, Suit Pants with Slits, Large Earrings and Pumps (Right) H&M Creped Dress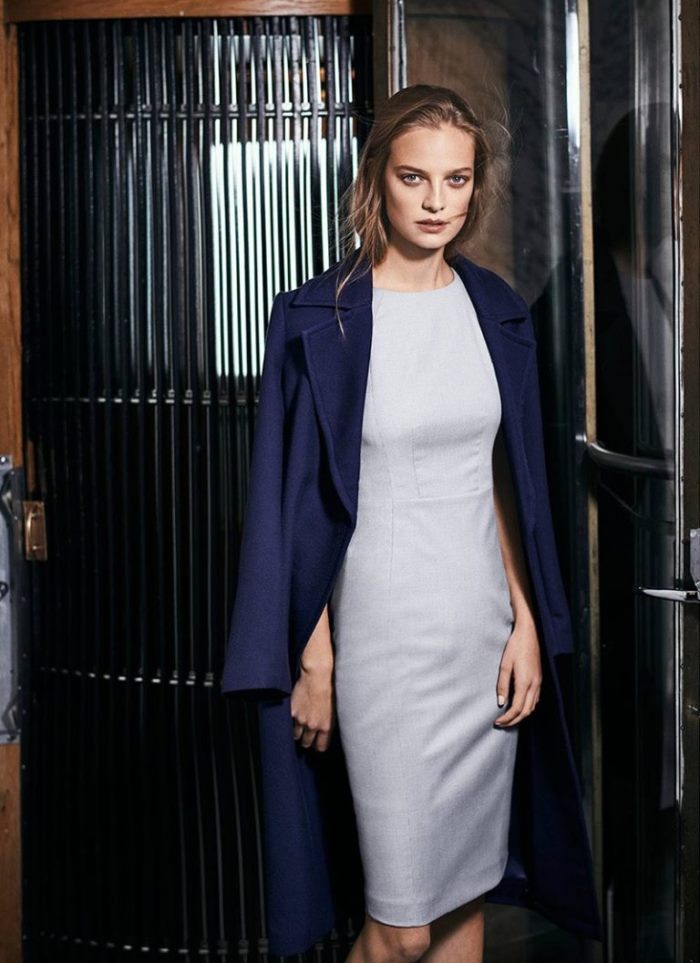 H&M Sleeveless Dress and Coat with Belt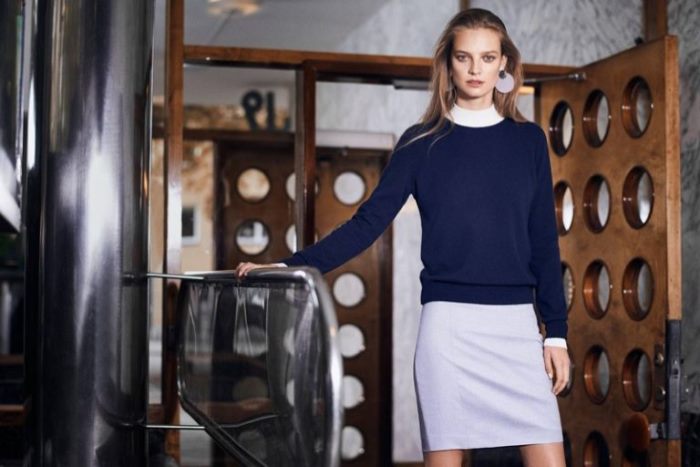 H&M Cashmere Top, Fine-Knit Turtleneck Sweater and Pencil Skirt