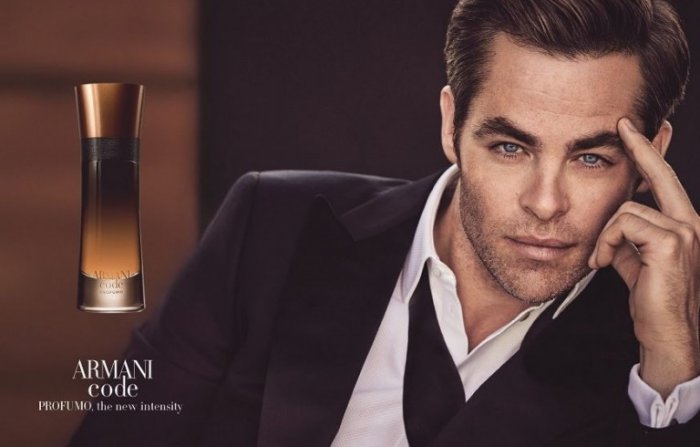 Chris Pine for Armani Code Profumo Campaign
Chris Pine reunites with Giorgio Armani, starring in a new campaign for the brand's latest fragrance, Armani Code Profumo.
The cologne was inspired by the Giorgio Armani tuxedo and features a base of tonka bean, amplified by woody-ambery accord and burnt styrax wood. Contributing to an alluring fragrance, other notes include green mandarin essence, crisp green apple, orange blossom and tobacco.
———————————————————————
BEHIND THE SCENES: CHRIS PINE FOR ARMANI CODE PROFUMO
Chris Pine dons a sharp suit for the shoot of Armani Code Profumo's advertisement.
Discussing the difference between Armani Code and Armani Code Profumo, Pine explains, "The difference can be seen in how the two commercials appear visually.  Code is clear and bright just as the cologne smells while the Profumo is a bit darker, the colors a bit deeper, the contrasts between light and dark more stark."
The 35 year-old actor also expresses his connection to Armani's new fragrance, sharing, " I love the feeling of clarity and purpose that is so evident in the Code commercial.  Just as I relish mystery I also love how unencumbered by doubt and second guessing I feel when imbued with a purpose. "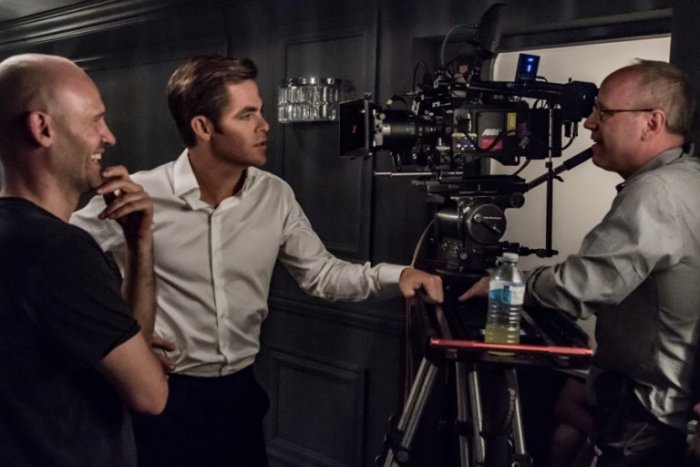 Chris Pine behind the scenes of his Armani Code Profumo campaign.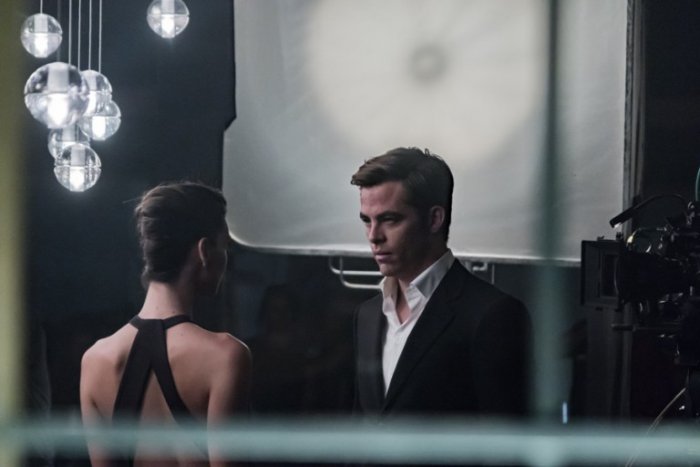 Chris Pine films Armani Code Profumo's new advertisement.
———————————————————————
CHRIS PINE FOR ARMANI CODE PROFUMO TEASER