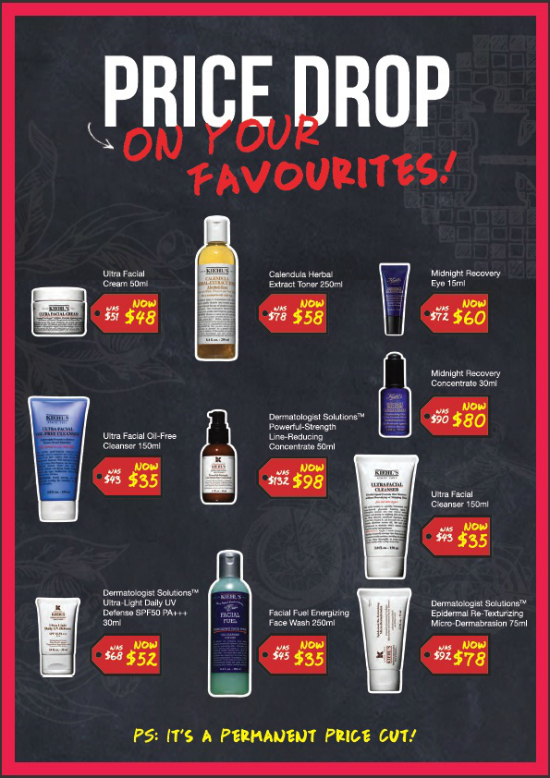 In 1851, Kiehl's was just a tiny pharmacy located in New York's lower east side. 162 years later, Kiehl's has since grown into a skincare giant, with 72 free-standing stores and 85 specialty stores globally selling its products featuring only naturally-derived ingredients.
To thank its customers for helping with this expansion, Kiehl's is lowering the prices of 21 popular items permanently. New prices are effective 1 April 2013, and no, it's no April Fool's joke.
The brand has celebrity fans in the likes of Uma Thurman and Chloe Sevigny – now's the best time to hop aboard their bandwagon as well.
Kiehl's products are available at all Kiehl's counters and stores islandwide.