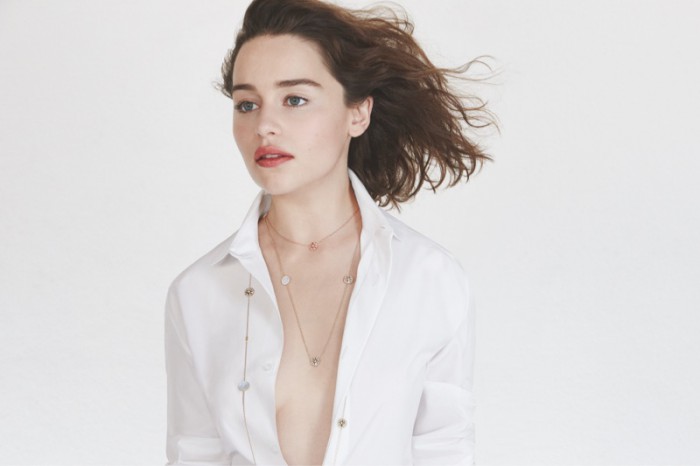 Emilia Clarke stars in Dior Jewelry campaign
'Game of Thrones' star Emilia Clarke has landed her first major fashion campaign with a new jewelry campaign from Dior, for its Rose des Vents fine jewelry collection.
According to WWD, the advertisements were captured by Patrick Demarchelier and will officially launch this Friday in France.
Emilia wears a vibrant red lipstick shade and tousled waves for the images which were captured in the studio. The British actress has had a pretty big in 2015, appearing as Esquire's Sexiest Women Alive issue as well as a recent GQ UK cover.
Alternating between a black turtleneck and button-up t-shirt, Emilia shows off colorful gems in the new Dior campaign.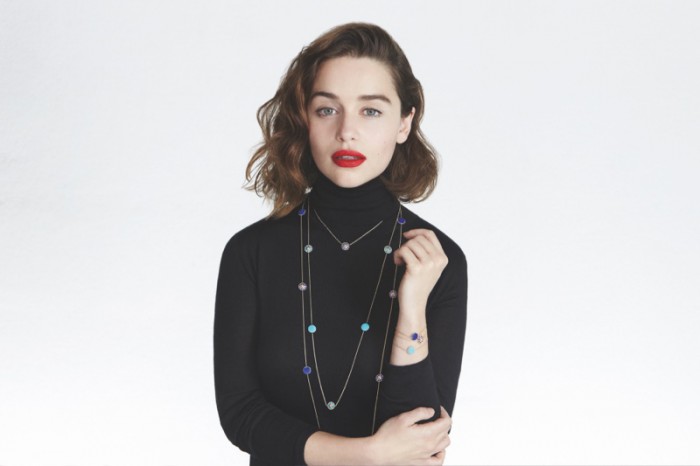 Emilia Clarke for Dior Jewelry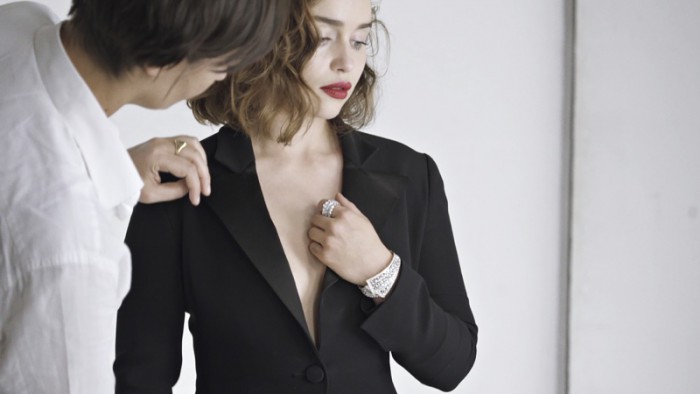 Emilia Clarke behind the scenes on Dior jewelry campaign