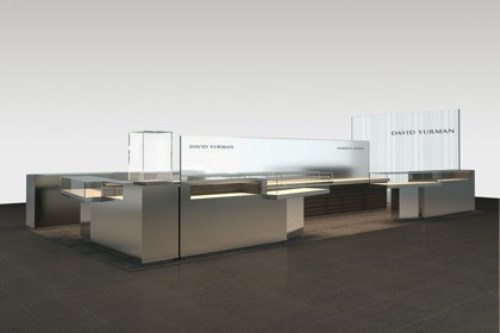 David Yurman, the North American jeweller and watchmaker has picked Printemps Haussmann, Paris, as the location for its first European outlet. From March 4, a new space will be created in what is France's only department store to dedicate an entire floor to fine jewellery.
David Yurman said: "I have always felt a close artistic connection with France. One of my earliest discoveries was a book that featured prehis toric drawings from The Caves of Lascaux in the South of France. The images inspired me to start sketching, which ultimately evolved into my passion for the dimensional art of sculpture."
He added: "Many years later, I worked as an apprentice to French sculptor Jacques Lipschitz, a visionary who introduced me to French art, music and literature in the bohemian sense. Even though I was very young at the time, French culture made a lasting impact on me and continues to influence my work to this day."
As a result, "When the time came to expand our brand into Europe, it only seemed natural to do so in France, given my history with French culture and travels around the country."
The 380 square-foot shop-in-shop has been designed by acclaimed architects Yabu Pushelberg. It features custom sage and grey carpet th roughout, case lines enveloped in bronzed mirror, African zebrawood finishes and custom fabrics staged on collection pads which will provide a sense of depth and height.
In what is the brand's 30th anniversary year, this development also takes place amidst a recent period of expansion which has seen David Yurman shops spring up in Hong Kong, Moscow, Macau and South Korea.