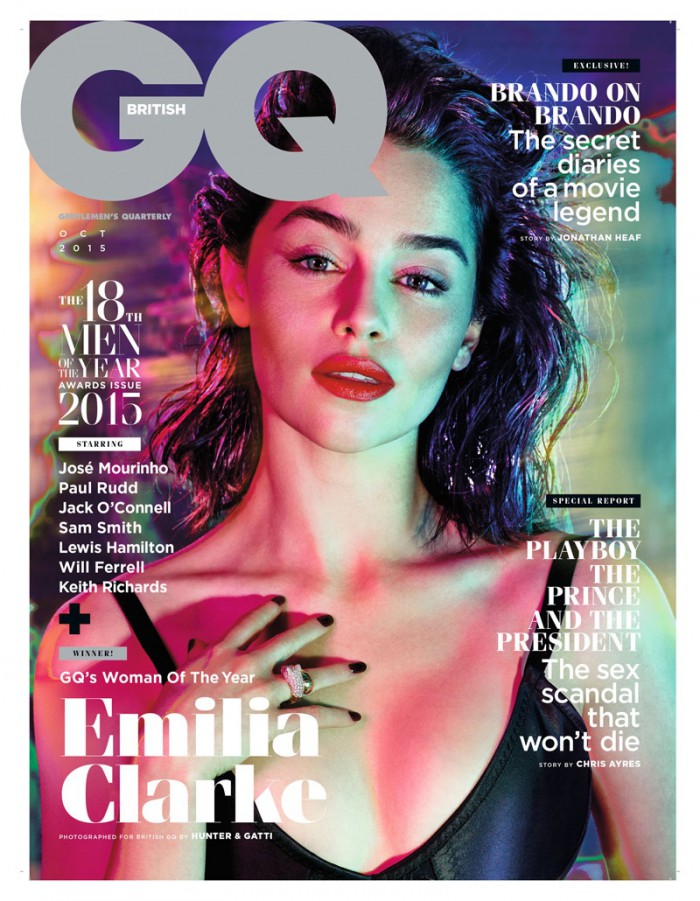 Emilia Clarke on GQ UK October 2015 cover
'Game of Thrones' star Emilia Clarke graces the October 2015 cover of GQ UK, wearing a slicked back hairstyle with a red pout and shimmering eyeshadow.
The brunette stunner was named the magazine's annual Woman of the Year. Photographed by Hunter & Gatti, Emilia stuns while wearing looks from the likes of Balmain and Dior styled by Deborah Afshani.
(Images courtesy of Hunter & Gatti for GQ UK)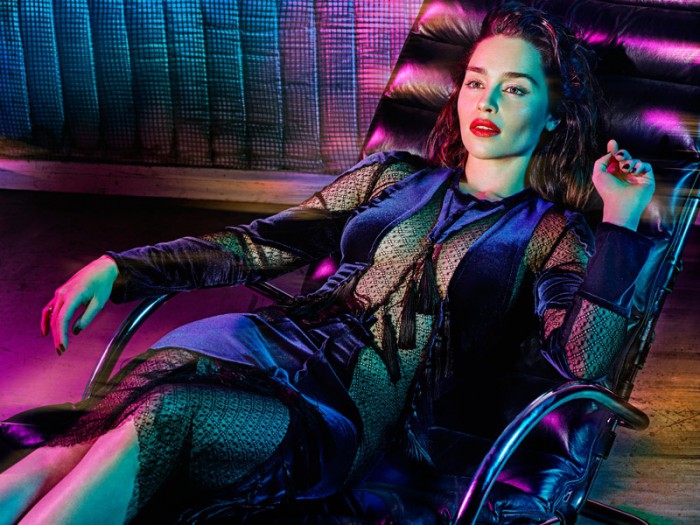 The actress was named GQ UK's 2015 Woman of the Year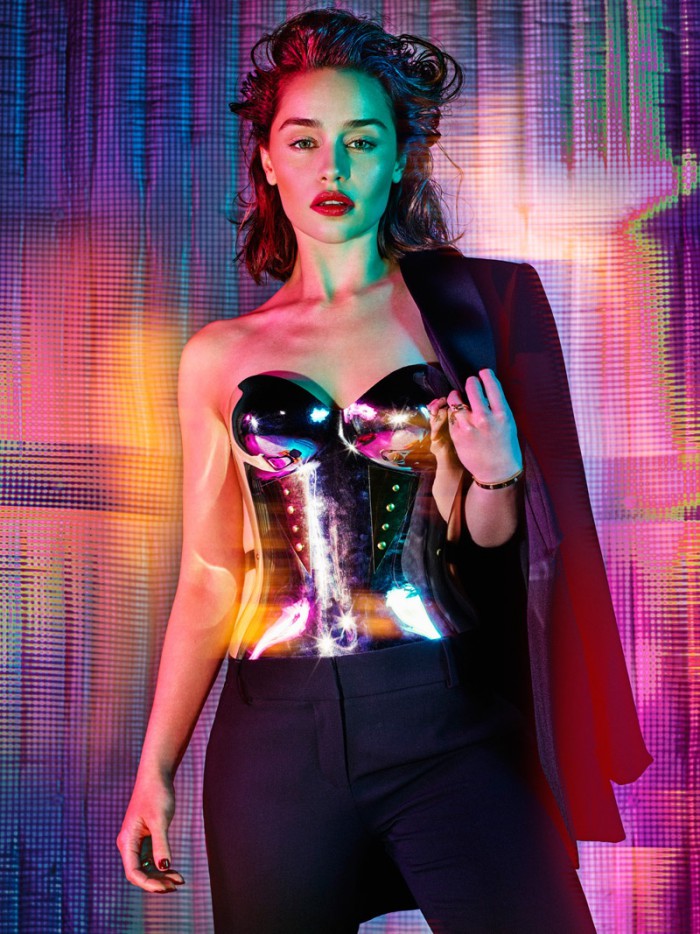 Emilia Clarke poses for Hunter & Gatti in the feature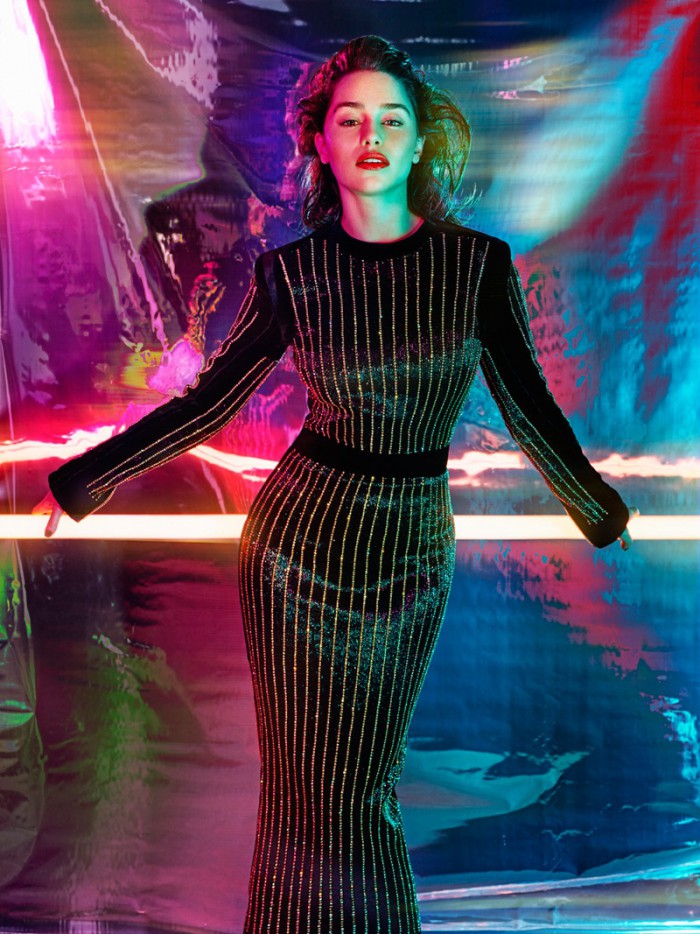 Emilia wears a dress from Balmain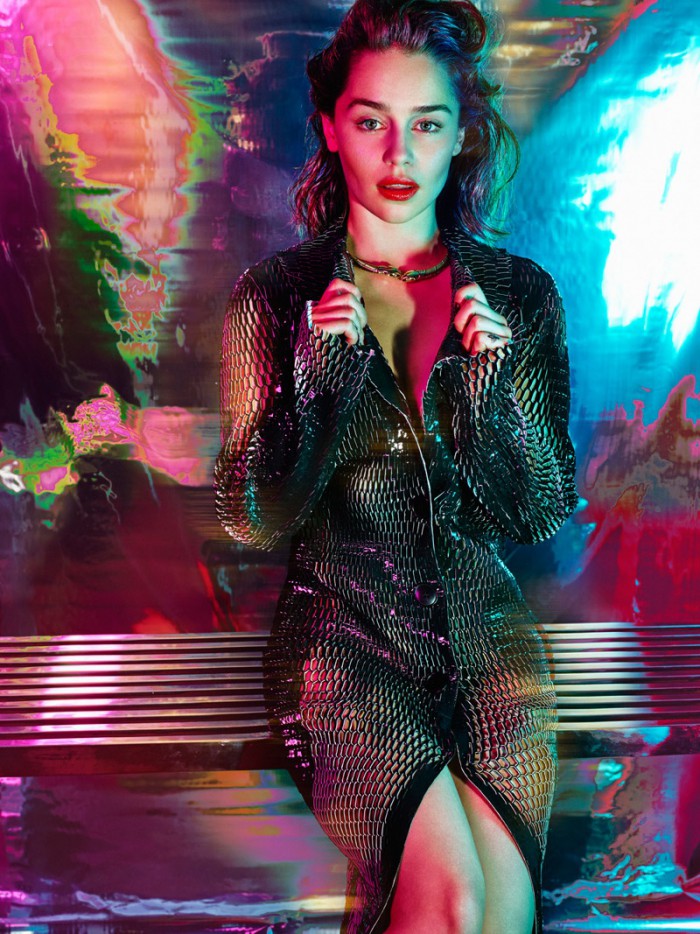 Emilia poses in a look Dior's fall collection