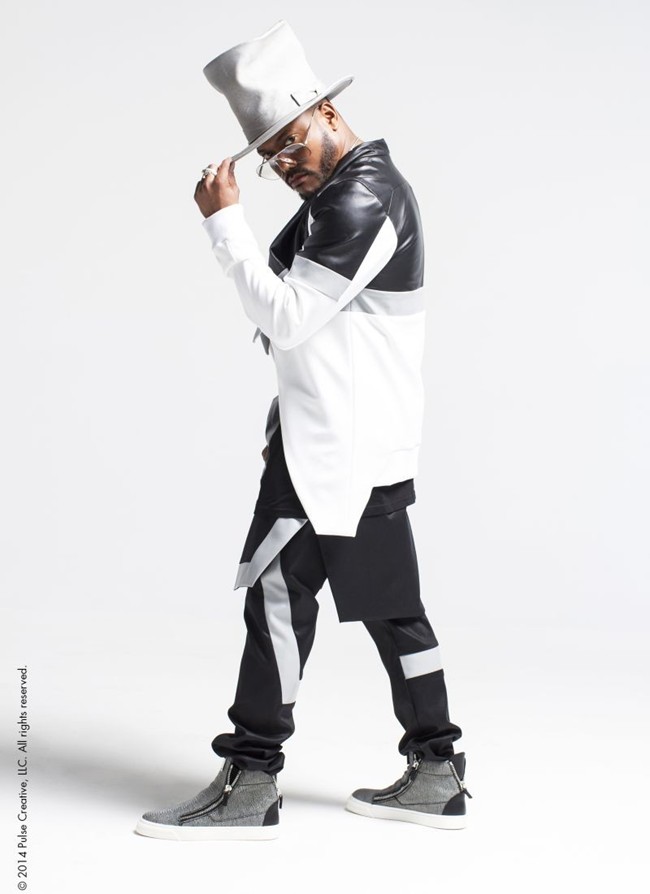 Here's something else to add to list of exciting happenings to look forward to at Amber Lounge Singapore 2015… Grammy-award winning hip-hop superstar Apl.de.ap of the recently reunited hip-hop and dance super group The Black Eyed Peas, has been announced as the first headlining live act of this year's Amber Lounge party in Singapore. With seven studio albums, whose sales reach over 76 million copies – making them one of the best selling groups of all times – global sell out tours, six Grammy awards and chart-topping hits, Apl is set to ignite the Amber Lounge stage and will headline a weekend of unforgettable entertainment at Singapore's most lavish Formula 1 nightlife event.
"As an artist, being able to perform on the Amber Lounge stage is a great achievement. I can't wait to get the amazing Singaporean party crowd on their feet and dancing like there is no tomorrow!" says Apl.de.ap.
With The Black Eyed Peas, Apl conquered the contemporary music scene, smashing world records left and right. His global phenomenon hit "I Gotta Feeling" spent fourteen consecutive weeks atop the Billboard Hot 100 and became the longest-running number-one single of 2009, as well as the first single to sell more than one million downloads in the United Kingdom. Till this day it is still the most downloaded single of all time on iTunes. In 2015, The Black Eyed Peas are set to return bigger and bolder than ever with their latest adrenaline pumping singles "Awesome" and "Yesterday", the former having been featured during the 2015 NBA Playoffs, that are set to top dance charts and dominate dance floors around the world.
The performances by Apl.de.ap joins the myriad of treats that Amber Lounge has planned for this year's F1 weekend in Singapore. Over two star-studded nights on September 19 and September 20, Amber Lounge Singapore will bring a full-throttled action-packed weekend composed of haute couture fashion – the Launch Of Chi Chi Von Tang SS16 Collection, and explosive and energizing live performances. Aside from performing live, Apl.de.ap will also showcase his mind-blowing DJ talents alongside six other International DJ sets from Monte-Carlo, Ibiza, Tel Aviv, and more that will fuel two nights of non-stop partying.