Celebrities, socialites and the beau monde joined hands at a glam-packed party to celebrate 100 issues of BACCARAT Magazine on November 13. Held at Tazmania Ballroom, the fun-filled evening reflected the vibrant and sophisticated spirit of BACCARAT – cool sounds, creative drinks and nibbles, and celebrity awards. The venue was soon buzzing with 200 friends and supporters of the magazine crowding in.
At this milestone in its illustrious history, BACCARAT took the opportunity to honour a handful of its favourite stars – top actors and singers in Hong Kong and China who have graced its cover over 13 years and 100 bold, bright issues. Heading the star-studded guest list were Ekin Cheng, CoCo Lee, Donnie Yen and Zhang Jing Chu, who flew in from Beijing especially for the party. A special thank you message from Eason Chan, awardee for Most Fearless Cover Star who was unable to pick up his trophy in person due to filming commitments, was played to the packed house.
Host Julian Peh, CEO of WhiteWave Media Group, was also delighted to welcome Cecilia Yip and Louis Tan, Mandy Lieu and singers Jonathan Wong and Jolie Chan. Among the famous society faces who mingled were BACCARAT columnist Barney Cheng, Ava Kwong, Kam Kwok-leung, Jacqueline Liu Chow, Stephen and Deborah Hung, Wesley Wan, Olivia Lee-Davies and Josephine Leung.
Revellers got into the spirit of the evening with BACCARAT-themed whisky cocktails, courtesy of Highland Park, and tucked into '100 Issue' cupcakes. A wandering magician thrilled with tricks using BACCARAT playing cards. Exhibition showcases from watchmaker Jaquet Droz added to the glitter, and after all the festivities guests departed with a beauty gift sponsored by Natura Bisse.
Scroll down for more photos of the beautiful people that graced the event.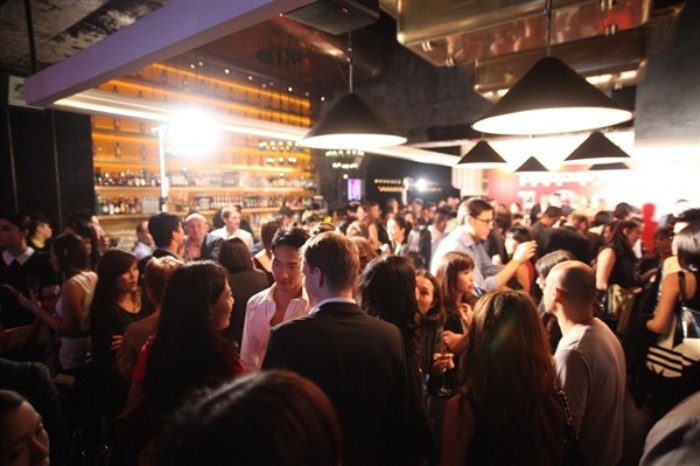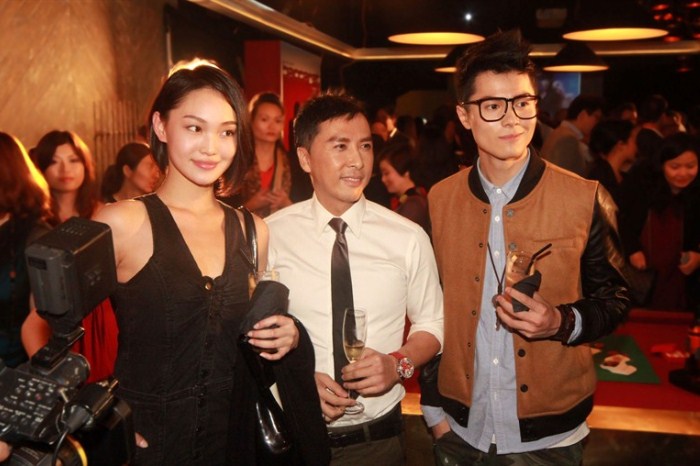 Donnie Yen flanked by two admiring fans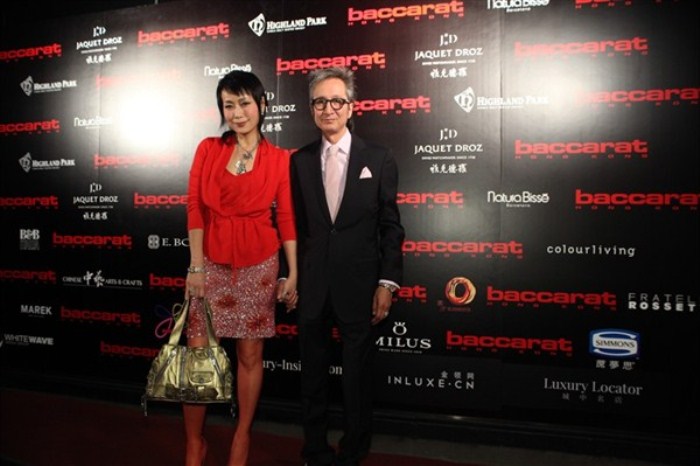 Cecilia Yip and Louis Tan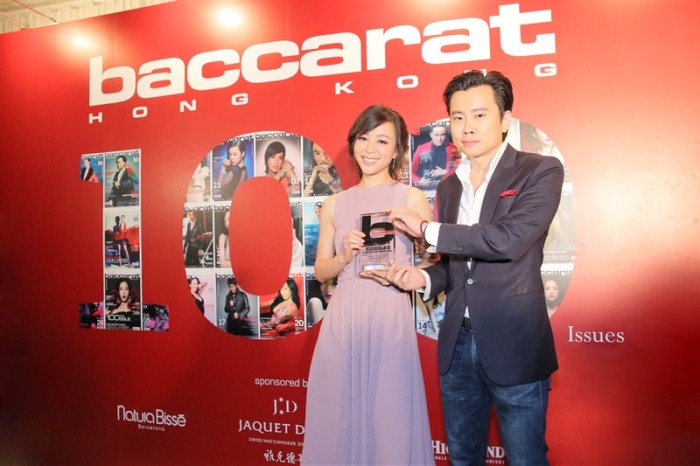 CEO of WhiteWave Media Group Julian Peh presents Zhang Jing Chu with the Most Radiant Cover Star Award
Coco Lee was presented with the Most Vivacious Cover Star Award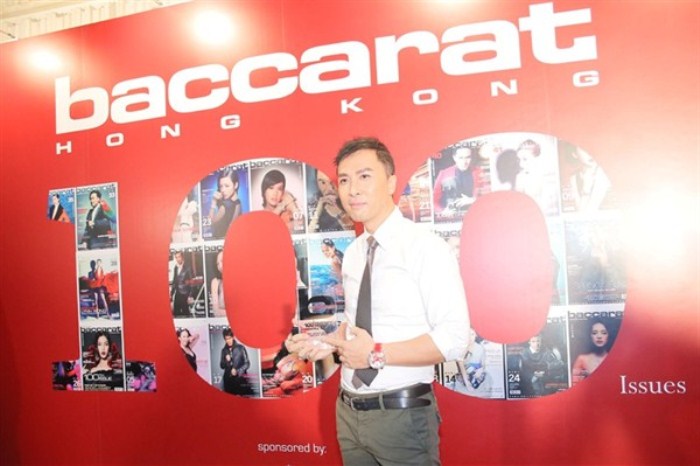 Donnie Yen poses with his Most Gentlemenly Cover Star Award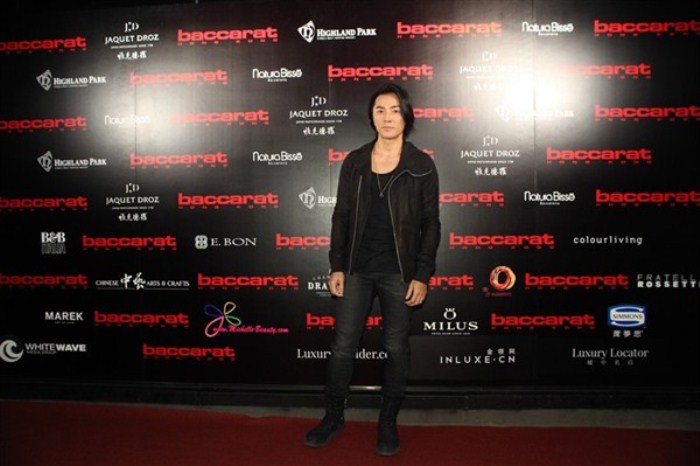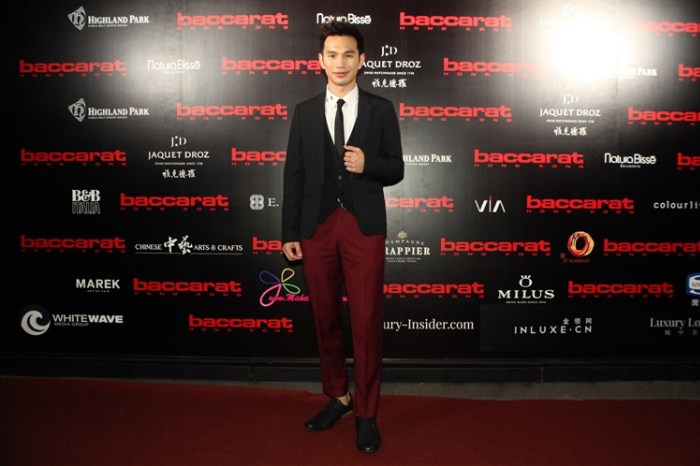 Jonathan Wong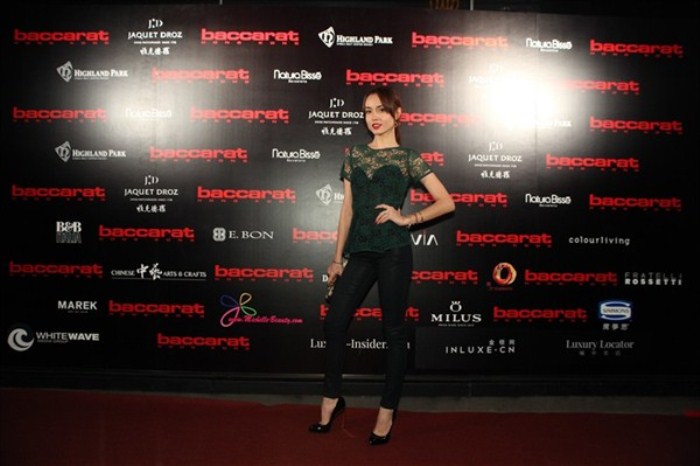 Master of Ceremonies Desmond So addresses the crowd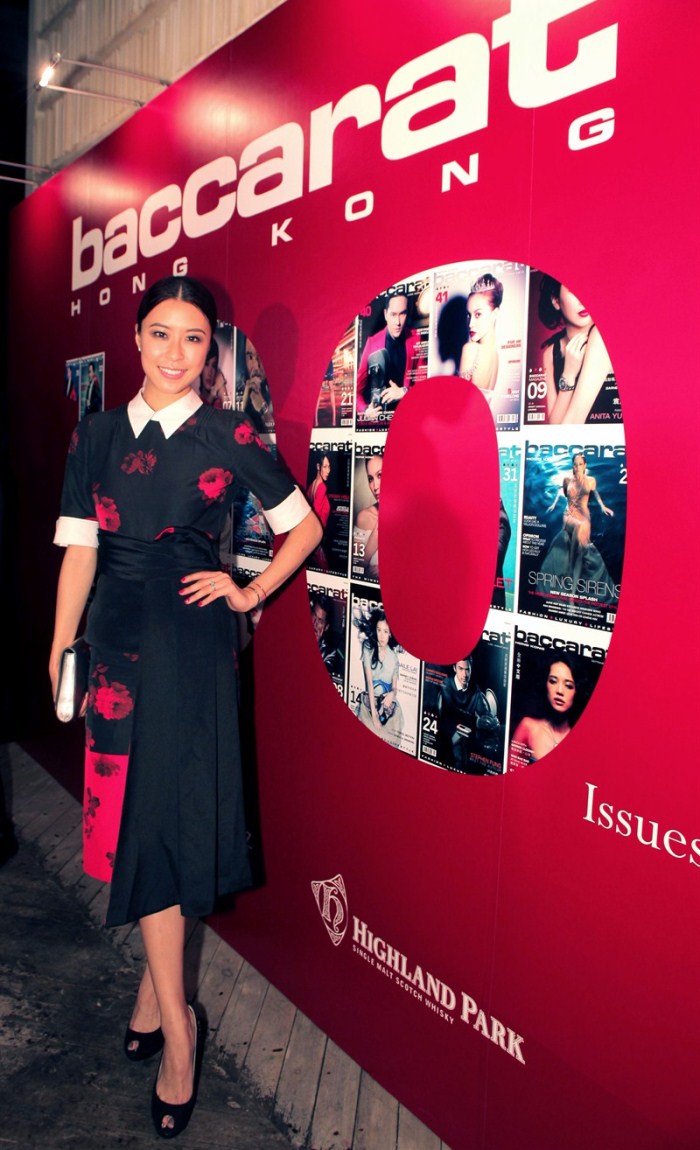 Jolie Chan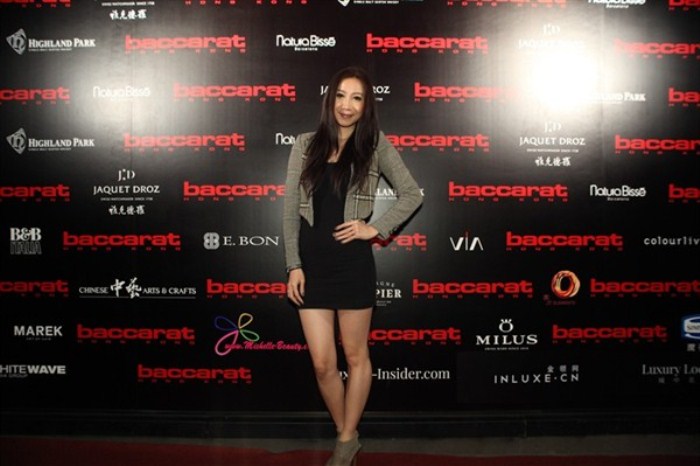 Angela Au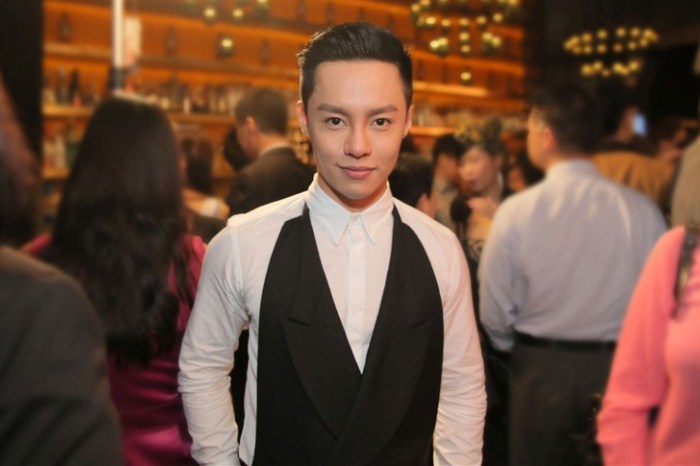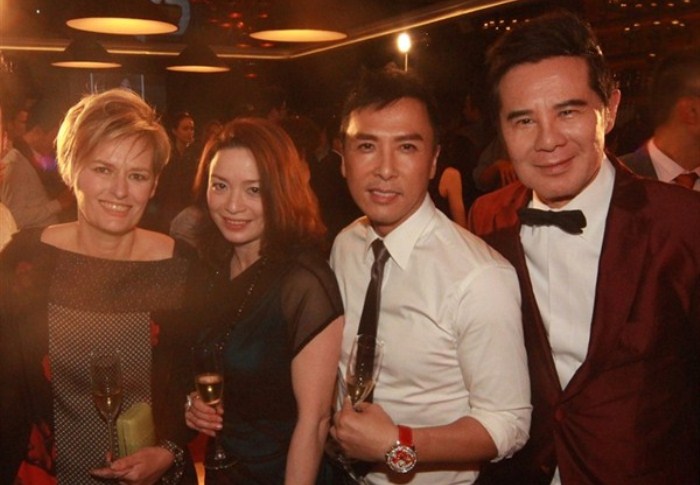 Editor in Chief of BACCARAT magazine Jill Triptree, Ava Kwong, Donnie Yen and Kam Kwok Leung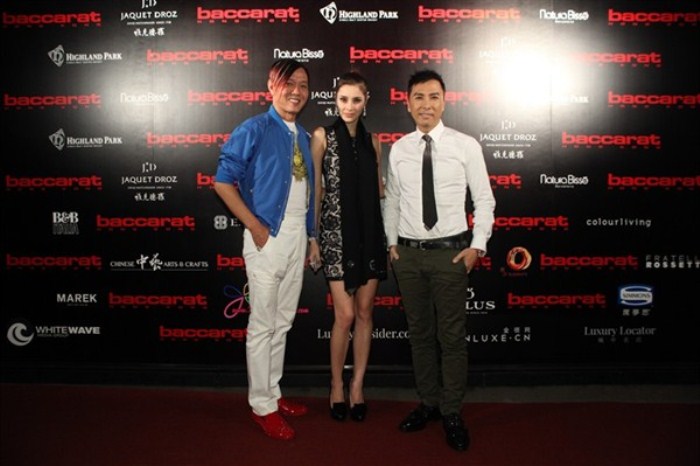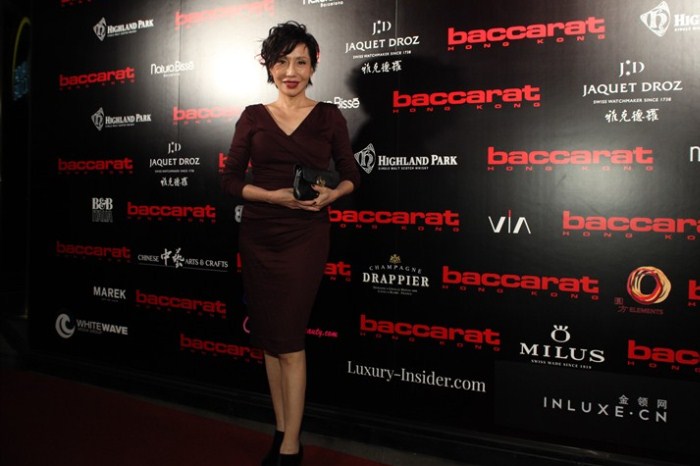 Olivia Lee Davis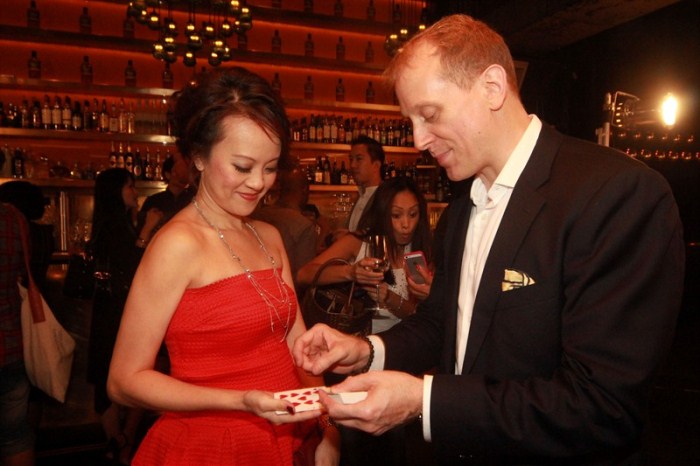 Magician Sean MacFarlane performs his card tricks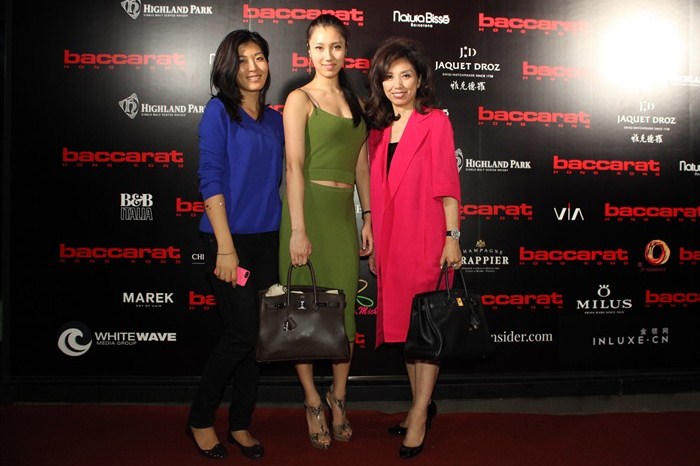 Josephine Leung (right)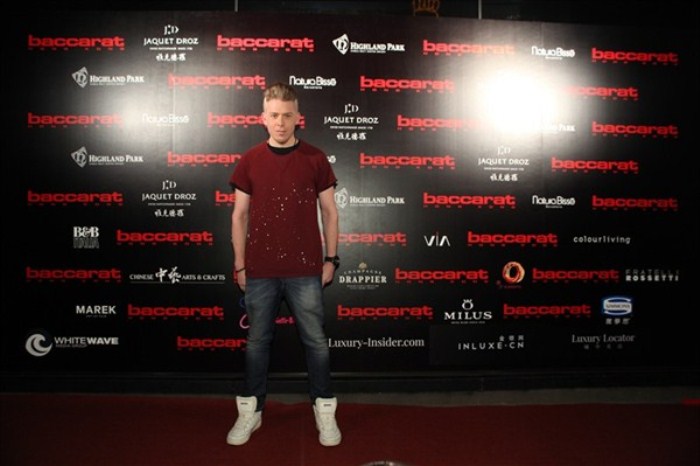 Mark Ryan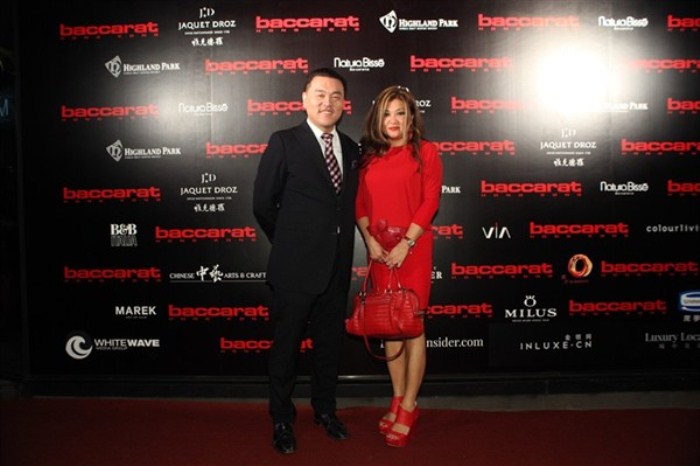 Caroline Roberts (right)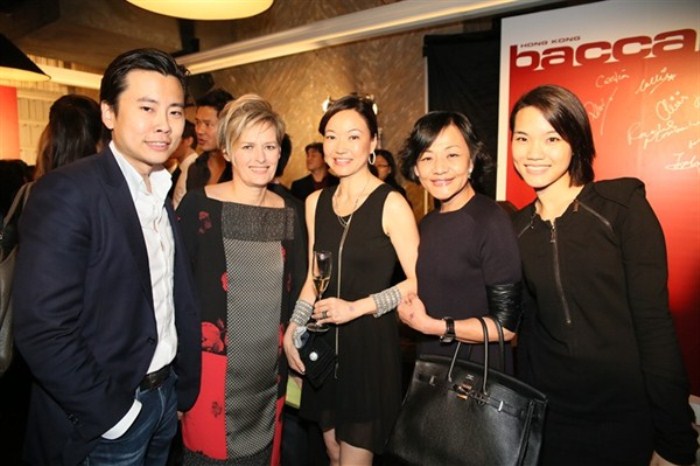 (L-R) CEO of WhiteWave Media Group Julian Peh, editor in chief of BACCARAT Jill Triptree, Wendy Siu, Kit Wong and Elaine Tai