[Photo above (left to right): Douglas Benjamin and Colin McDowell]
Audi Fashion Festival 2013 was off to a glamorous start with Douglas Benjamin speaking at the press conference held at St.Regis about the development of fashion and how more people have been flocking to Singapore every year on a 'mission of discovery, to see what this region can offer up in terms of fashion'.
With this in mind, Douglas would love to see AFF become a launch pad for designer's cruise collections.
Speaking further on this subject he says, 'If we could develop this platform for Cruise/Pre-fall, if we could define it for fashion houses to come here to sell cruise we can attract more buyers and international media to Singapore.' With out a doubt, this would be a clever and logical move for a country with an appropriate climate and consumer market such as Singapore.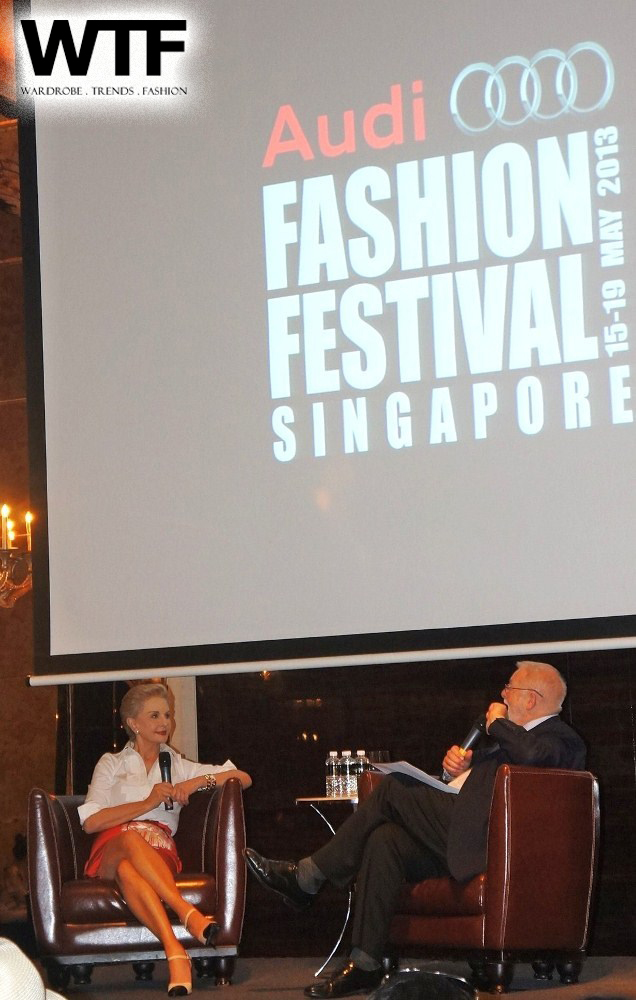 [Photo above (left to right): Carolina Herrera and Colin McDowell]
Up next was the elegant Carolina Herrera, Who spoke about how fashion should not be frivolous but should be for the everyday. Her design approach is indeed pragmatic; Herrera added quite candidly that she "decided to make women more beautiful and men more handsome. That's my philosophy."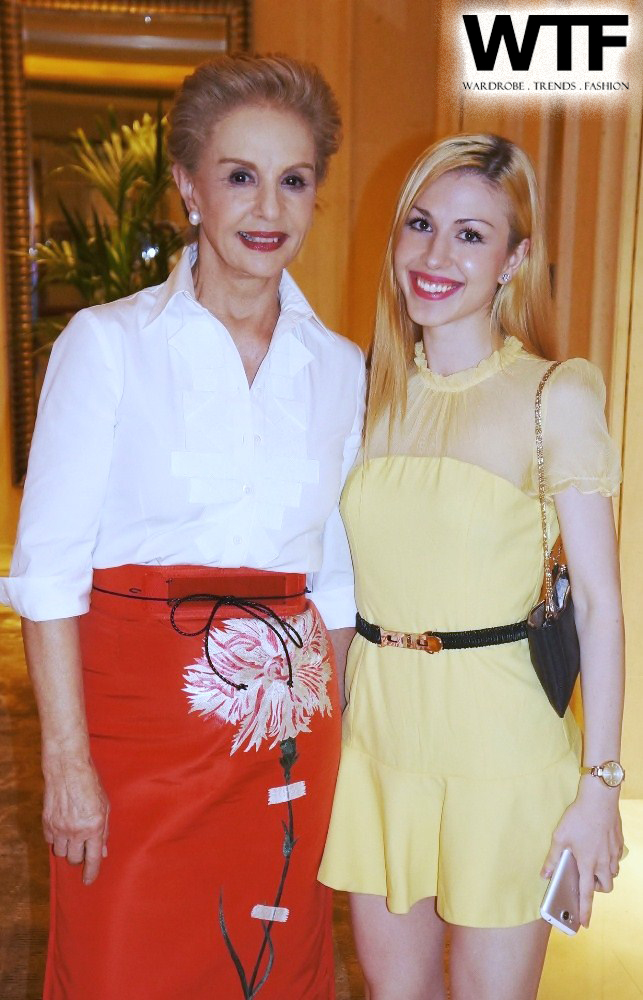 [Photo above (left to right): Carolina Herrera and Vanessa Emily]