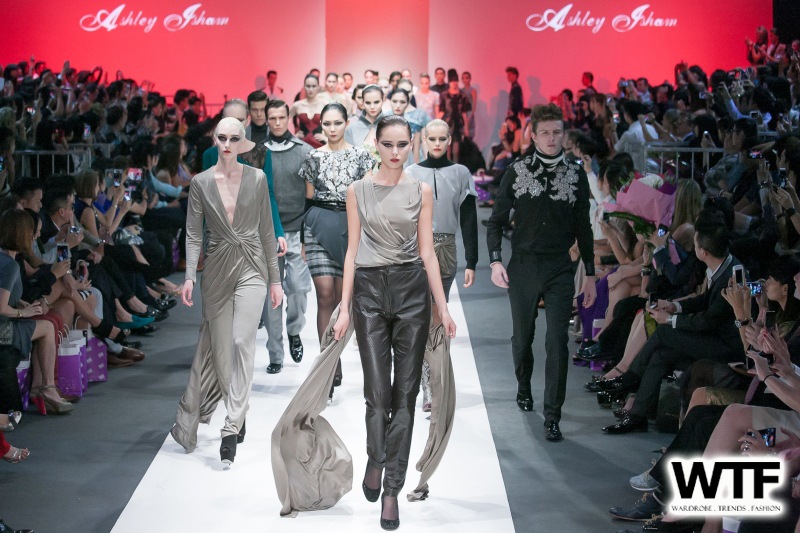 Dreamy winter scenes and records of trotting horses set the mood at Audi Fashion Festival 2014 with Ashley Isham bringing the stage from sunny Singapore to the snowy depths of capped dunes in utopia.
Women appeared in thigh high leather boots, tall tubular hats and visors, while the men in a suave sleek back and heavily embroidered velvet blazers. Ashley seemed to have referenced Russian riders on leather harnessed horseback, a romantic scene of the man in shining armor who comes save the unconventional damsel, the modern take on woman who is not so frail compared to fairytales.
True to himself he presented a series of drape dresses, his signature. But this time he used a bunch of other materials that was least expected of him, neoprene, leather, plastic mesh etc (Just to name a few). He also imposed new silhouettes into his collection, the empowered shoulders and the boxy cuts that juxtaposes with his esthetics. I am sure you viewers have noticed the change and I love the fusion he has created.
What really caught my eye was the finale white wedding dress. The model had embroidered crystal blossoms of absolute luster, clustered from the dress to the head gear and to the shoulders and strings of tassels trails down to the end of the floor dragging cape. The look was mysterious, captivating and had been haunting me for a long while.
After the models did their final walk and when we all thought that was the end of Ashley Isham Fall Winter 2014, the whole two rows of models collapsed on the runway. The long awaited Ashley Isham and Godfrey Gao appears and skipped around the models like garden nymphs. What an unconventional way to close the show, a memory of a lifetime.
Photography by Ee Shuen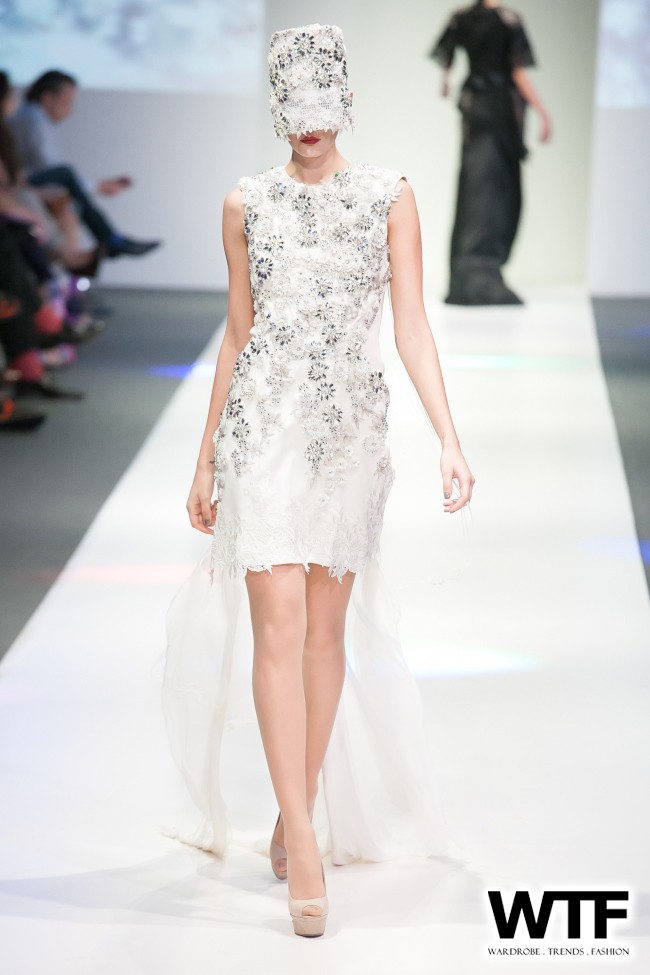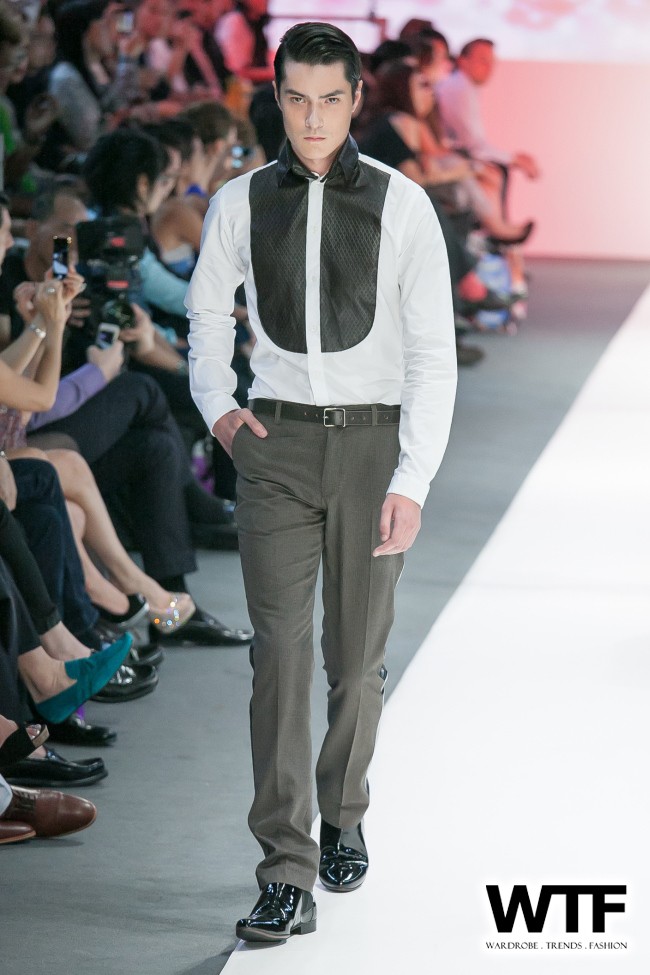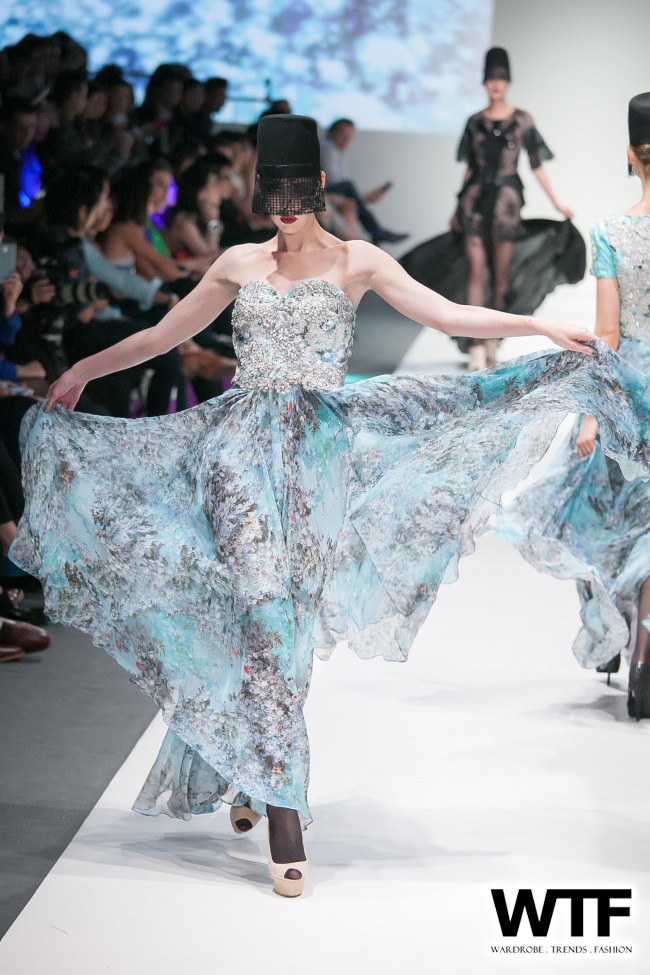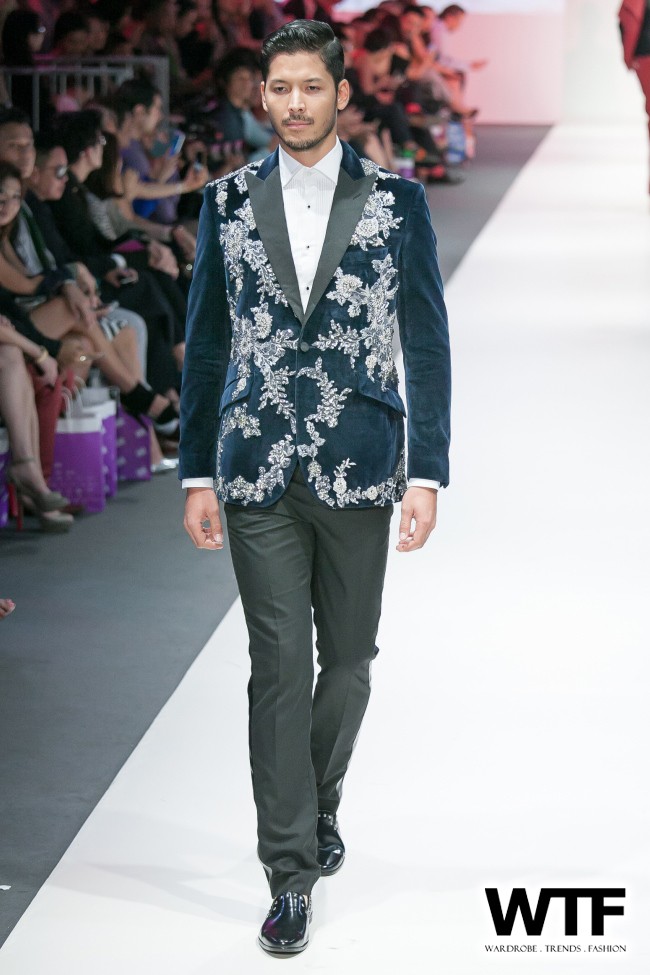 Henrique Fukuoka