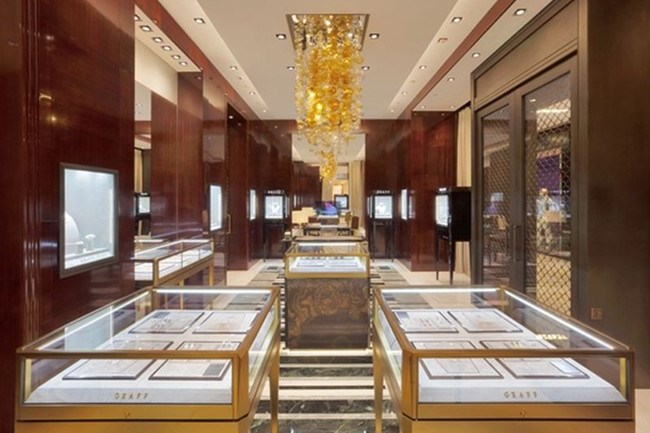 Graff Diamonds, has expanded its Asian portfolio, by recently opening a store in the high-end Jolie department store in Shenyang, China. An elegant space which provides a perfect environment for displaying jewelry, the store is based on a concept by interior designer, Peter Marino. The interior also incorporates artistic touches inspired by Graff stores around the world, including lacquered walnut panels in rich colours, complimented by stunning black and white striped marble floors. The truly magnificent feature in the store is perhaps the highly decorative Bohemia crystal chandelier.
Even the exterior of the Boutique boasts a highly artistic facade comprising an open grille, punctuated by the distinctive Graff icon which sits atop a textured bronze backdrop.
In 1967, during his first business trip to Asia, Lawrence Graff started Graff Diamonds in Singapore, where he set up a jewelry concession in Robinson's Department Store. Since then Graff Diamonds has expanded globally across Europe, North America, Africa and Asia and has an impressive total of 36 stores.