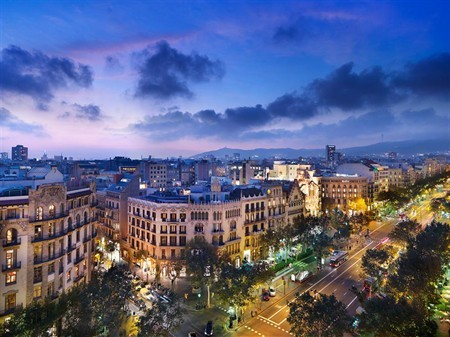 Mandarin Oriental Paris has opened its doors on the famed rue Saint Honoré, in the city's historic and fashionable centre. The hotel holds a 2-star Michelin chef, some of the largest guestrooms in Paris, a glorious garden, spa and indoor pool.
Drumming up publicity for the opening is the addition of three new celebrity fans for the chain's iconic "He's a Fan/She's a Fan" campaign. The three new fans are all immediately recognizable stalwarts in their field: American actor-director Kevin Spacey, French footwear designer Christian Louboutin and French actress Sophie Marceau.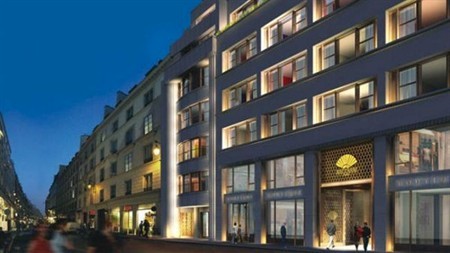 The Fan campaign's elegantly simple concept connects Mandarin Oriental's well-recognized symbol – the fan – with international celebrities who regularly stay at the Group's hotels. In appreciation of their support, the Group also makes a donation to each celebrity's individual choice of charity.
"By focusing on celebrities who clearly appreciate the finer things in life, we have been able to show the quality of our hotels in a far more interesting way than traditional hotel advertising", says Jill Kluge, Mandarin Oriental Hotel Group's Director of Brand Communications.
Kevin Spacey, Christian Louboutin and Sophie Marceau join Mandarin Oriental's august stable of 20 existing fans: IM Pei, Lance Armstrong, Michelle Yeoh, Jane Seymour, Kenzo Takada, Jerry Hall, Vanessa Mae, Vivienne Tam, Barry Humphries, Frederick Forsyth, Darcey Bussell, Bryan Ferry, Liam Neeson, Helen Mirren, Maggie Cheung, Sigourney Weaver, Sir David Tang, Harry Connick Jr., Hélène Grimaud and Sa Ding Ding.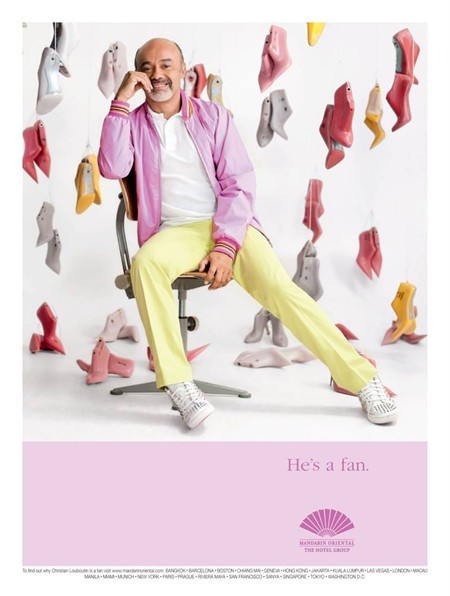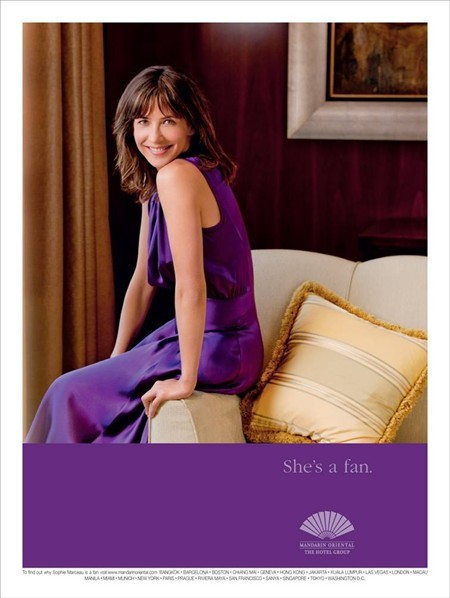 Sophie Marceau
Kevin Spacey