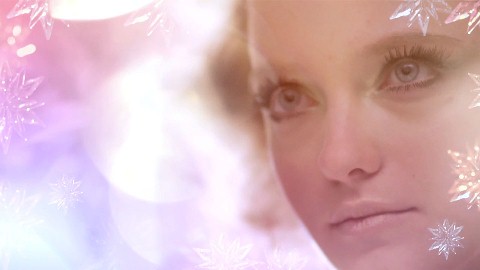 Every Christmas, Swarovski celebrates the festive season by rolling out a collection of sparkling gifts and ornaments that evoke magic and joy. This annual edition of christmas ornaments has gracefully adorned Christmas tress and homes all over the world for the past twenty years. To continue with this beautiful tradition and to celebrate it's success, Swarovski has opted for a refined and modern star design that sparkles with an exceptional brilliance.
Swarovski demonstrates its expertise with its precisely applied clear mini crystal pavé-detailing, which is featured on the 'Pleasure' necklace, pendent, earrings, brooch, bracelet, and ring. The delicate rhodium-plated chain of the elegant 'Pleasure' necklace is adorned with six pointed stars entirely covered in clear crystals and rhodium-plated settings. Featuring a large central crystal, these sparkling cut-out stars look just like shooting stars.
The Crystal Mesh sphere is regarded as a Christmas icon and is highly regarded as an exclusive festive design. Minute crystals unfurl in a circular motion to combine high brilliance with refinement. The 'Pin Up' range plays on light and includes a long necklace punctuated by five Crystal Mesh spheres in clear and gold-coloured crystals that are attached to a fine rhodium-plated silver chain. For a shorter version, the Crystal Mesh spheres are placed in a row and bound together by a black ribbon which can be complemented by a matching bracelet.
This year, Swarovski is also bringing an art deco edge to its collection with the baguette-cut crystal. The rectangular, finely faceted crystal of the 'Prime Time' necklace beautifully complement the opulent and timeless design.