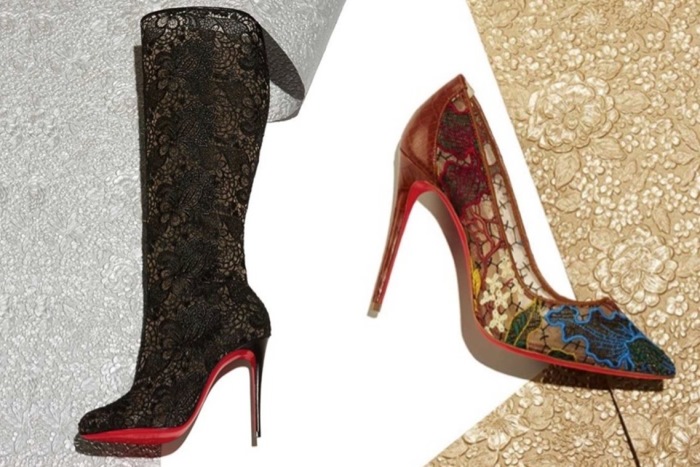 Christian Louboutin's pre-fall 2017 collection arrives at Neiman Marcus
Iconic shoe designer Christian Louboutin's pre-fall 2017 collection has arrived. And it certainly doesn't disappoint! The new range features a mix of delicate lace as well as floral embroidery with edge.
Available at Neiman Marcus, the designs include booties, a classic d'Orsay silhouette as well as mesh pumps. Embellished with crystals and sexy straps, Louboutin's pre-fall shoes certainly make a statement. Discover some of our favorites from the collection below, and shop more at NeimanMarcus.com.
———————————————————————
CHRISTIAN LOUBOUTIN PRE-FALL 2017 COLLECTION AT NEIMAN MARCUS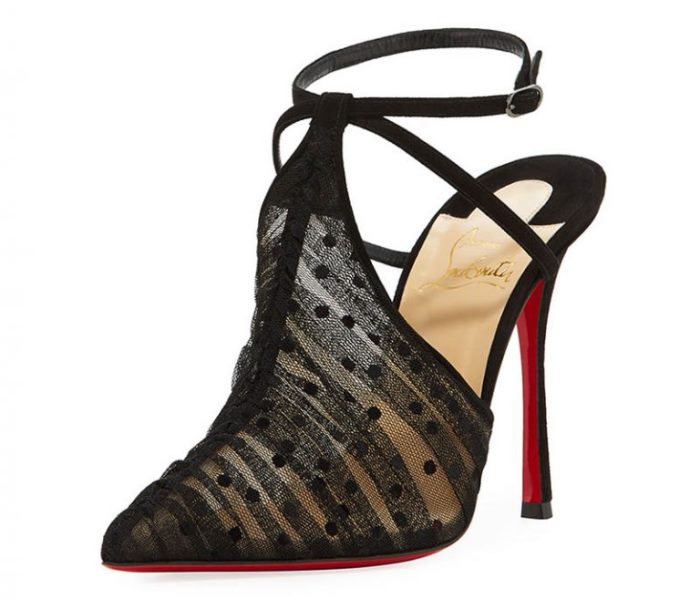 Christian Louboutin Acide Lace Tulle Red Sole Pump $995
Make an entrance in a black pump featuring a dotted tulle fabric with suede trim.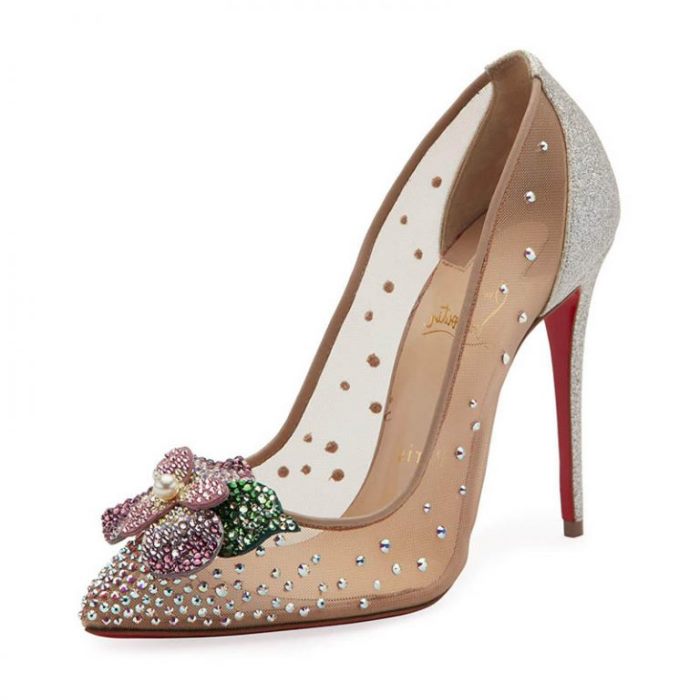 Christian Louboutin Feerica Crystal-Embellished Red Sole Pump $1,495
Turn up the sparkle with a mesh pump decorated with a crystal-embellished flower.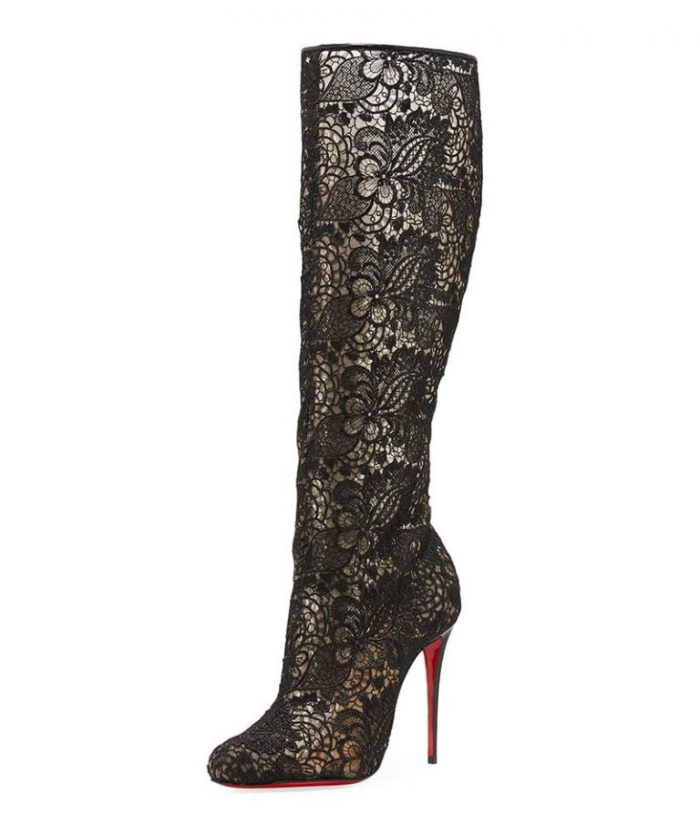 Christian Louboutin Tennissima Net Lace Red Sole Boot $1,295
This knee-high lace boot features a 4″ heel and round toe with the classic red bottoms.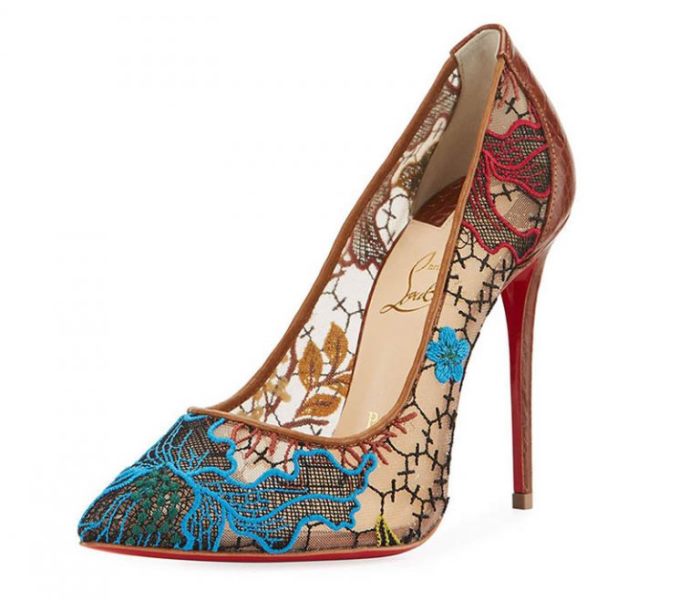 Christian Louboutin Follies Lace Red Sole Pump $795
An embroidered lace pump includes floral embellishments as well as a 4″ croc-embossed leather heel.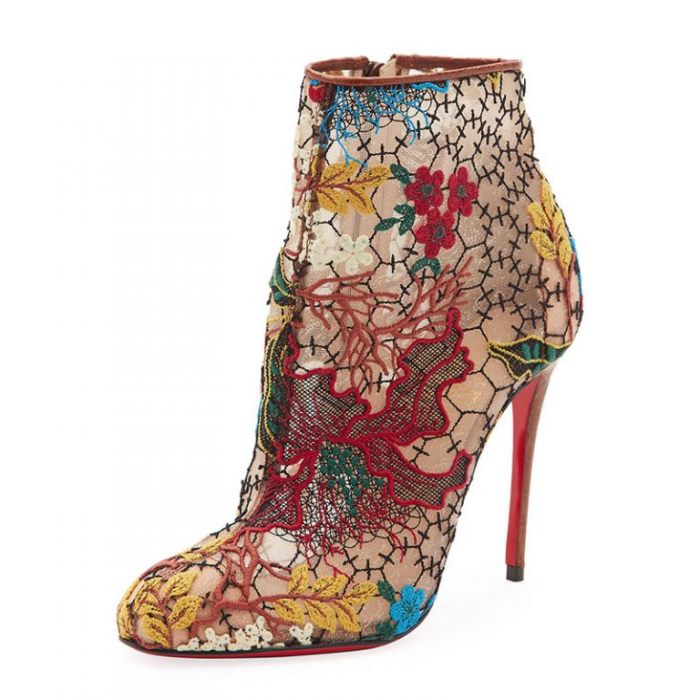 Christian Louboutin Miss Tennis Embroidered Lace Red Sole Bootie $995
A floral embroidered bootie includes lace mesh and a 4″ snake-embossed stiletto heel.
Christian Louboutin Twistissima Crisscross Red Sole Pump $895
The classic d'Orsay silhouette features a vampy crisscross strap with a 4" dotted covered stiletto heel.