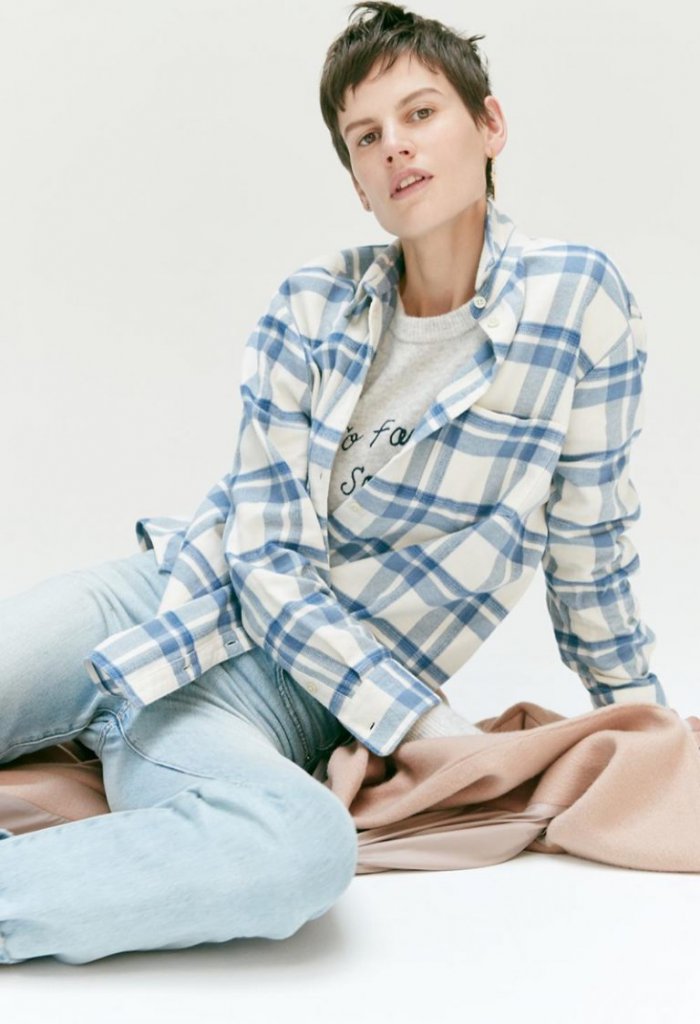 Madewell Oversized Ex-Boyfriend Shirt in Akiva Plaid, Embroidered So Far So Good Pullover Sweater, The Perfect Summer Jean and Atlas Cocoon Coat in Avalon Pink
If you want a way to switch-up your fall wardrobe, Madewell has the right idea. Its latest 'Looks We Love' style guide focuses on tomboy inspired outfits.
Starring model Saskia de Brauw, the brunette poses in a mix of plaid tops, slim-fit denim and lightweight sweaters. Paired with statement sneakers and flats, these looks will bring some cool to your autumn wardrobe.
—————————————————–
MADEWELL TOMBOY LOOKS FALL 2017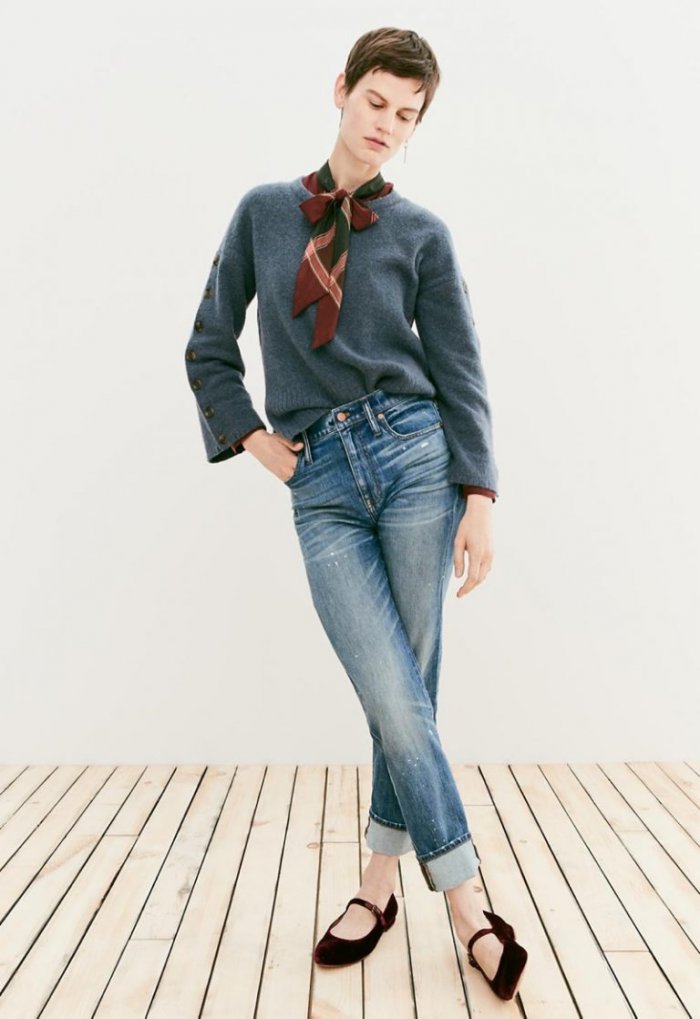 Madewell Button-Sleeve Pullover Sweater, Plaid Tie-Neck Shirt, The High-Rise Slim Boyjean: Painter Edition and The Coralie Mary Jane Flat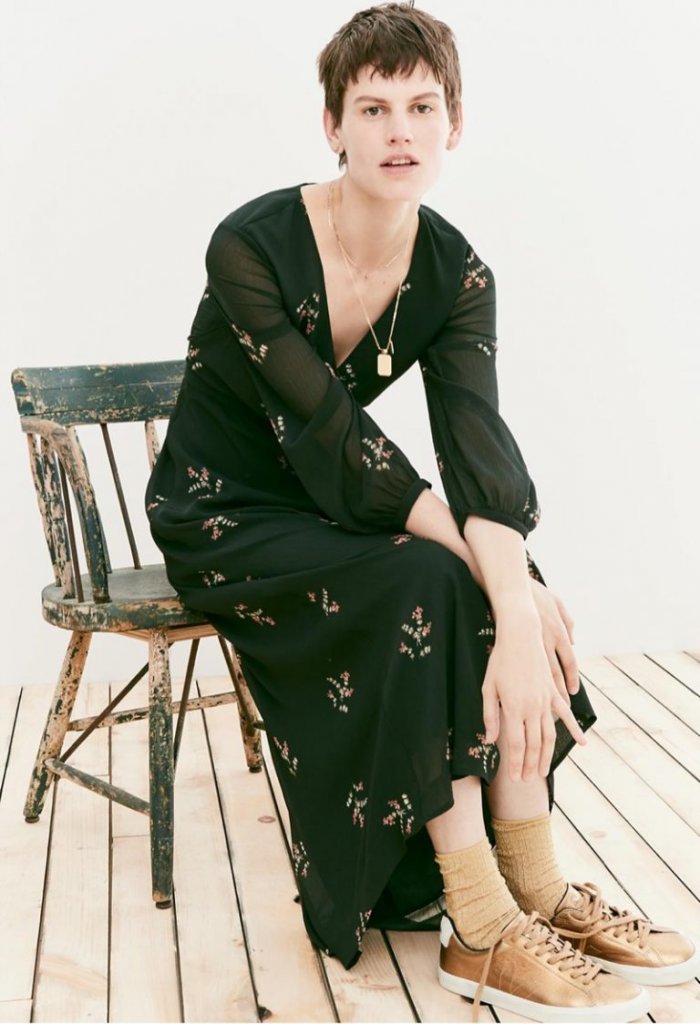 Madewell Nightflower Maxi Dress in Wild Botanic, Treasure Pendant Necklace Set and Veja Esplar Low Sneakers in Metallic Bronze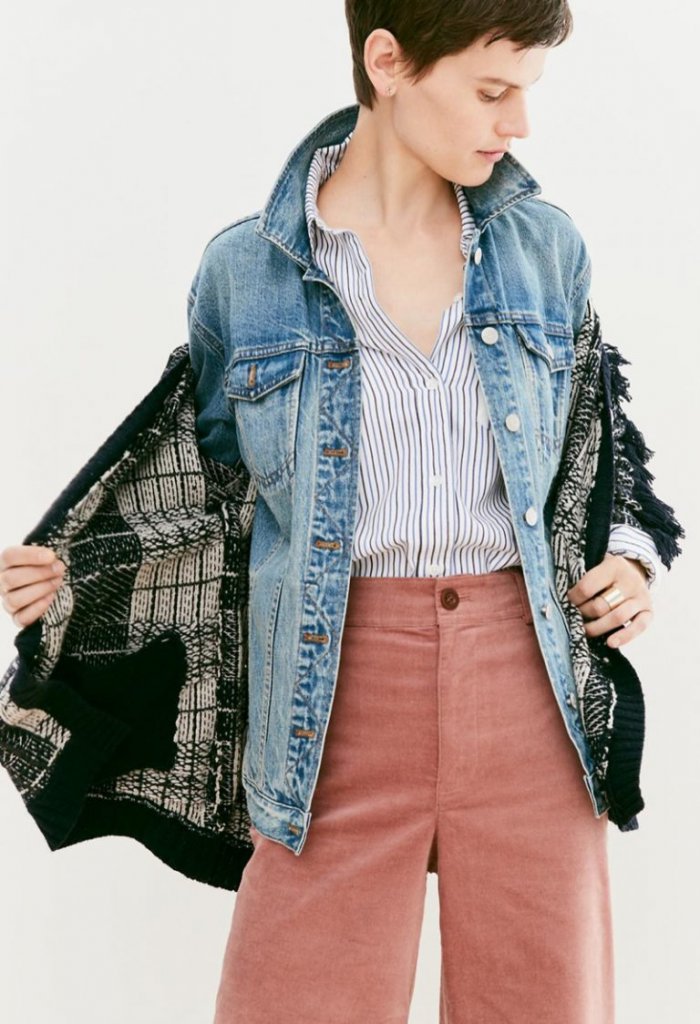 Madewell Plaid Fringe Cardigan Sweater, The Oversized Jean Jacket in Capstone Wash, Classic Ex-Boyfriend Shirt in Stripe-Mix and Velveteen Langford Wide-Leg Crop Pants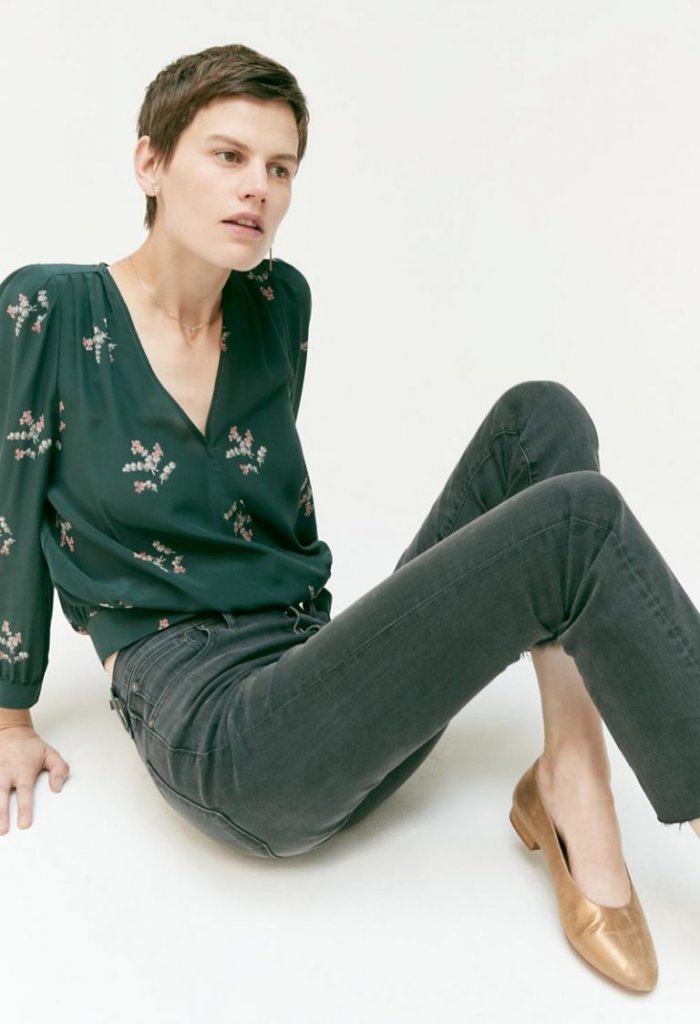 Madewell Silk Wrap Top in Wild Botanic, Cali Demi-Boot Jeans: Asymmetrical Hem Edition, The Leia Ballet Flat in Soft Metallic and Ringcatch Earrings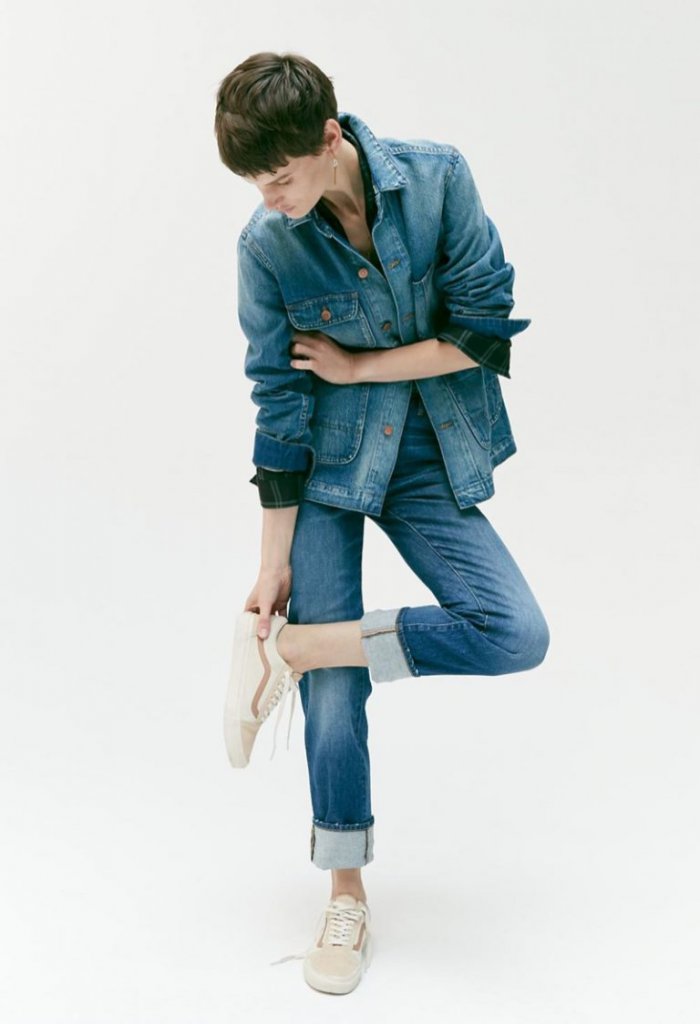 Madewell Denim Chore Coat, Wrap-Front Shirt in Palma Plaid and The High-Rise Slim Boyjean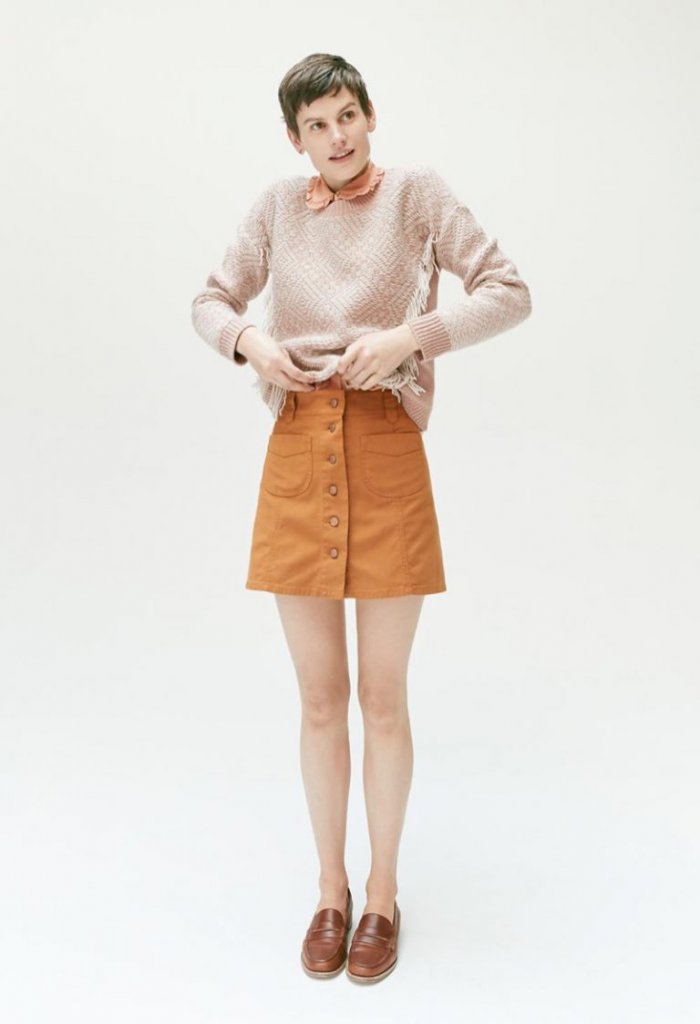 Madewell Reverse-Diamond Pullover Sweater, Silk Ruffle Blouse, Garment-Dyed Patch-Pocket Skirtand The Elinor Loafer in Leather