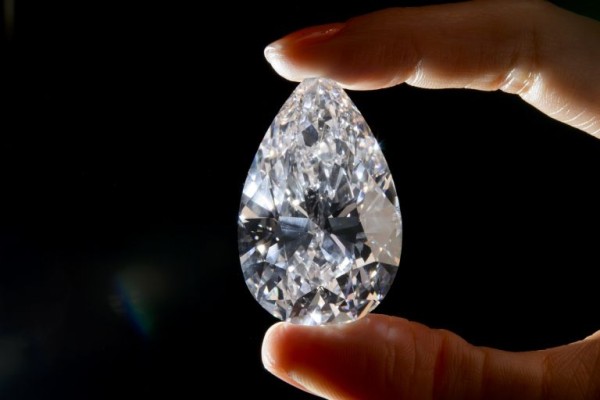 Prestigious jeweller Harry Winston, which was acquired earlier this year by Swatch Group, bought a new colourless, flawless 101.73-carat diamond for a record $26.7 million at an auction in Geneva on Wednesday, auction house Christie's said.
As the first ever buyer of the new diamond, Harry Winston had the priviledge of naming it and had decided to call it "Harry Legacy."
This is the diamond dealer's first major purchase since it was snapped up by the world's leading watchmaker for $1.0 billion in March.
The American Institute of Gemology has handed the Harry Legacy the top colourless grade "D" and the best clarity grade, "flawless", which is characterised by its "absolute symmetry", according to Christie's.
The diamond, sold at the auction by a diamond merchant, was 236 carats in the rough when it was extracted from the Jwaneng mine in Botswana, before it was meticulously sculpted for 21 months, Christie's said.
Wednesday's sale marked the highest price ever paid for a flawless colourless diamond at auction, although Christie's had hoped the new diamond — the largest of its kind to ever go under the hammer — would rake in $30 million.
The Elizabeth Taylor Diamond, which is in the same D-colour category but weighs in at only 33.19 carats, was meanwhile sold for $8.8 million on auction in New York in December 2011.