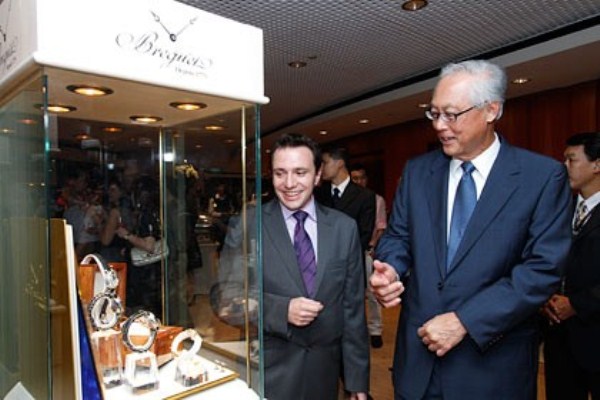 Following up on its collaboration with the Singapore Symphony Orchestra (SSO) last year, Montres Breguet S.A. recently brought Korean soprano Sumi Jo to Singapore audiences. At the same time, the Swiss luxury watchmaking firm also brought its Baselworld 2010 novelties to town. The guest of honor for the evening was Singapore Senior Minister Goh Chok Tong.
Under the direction of Maestro Lim Yau, Sumi Jo and the SSO took the audience through engaging- and occasionally humorous – renditions of arias from Ambroise Thomas' Hamlet, Charles Francois Gounod's Romeo et Juliette and Jacques Offenbach's The Tales of Hoffman, by Jacques Offenbach.
The late great Herbert von Karajan called Sumi Jo a "voice from above" and, given the three encores and standing ovation, the audience clearly understood what he meant.