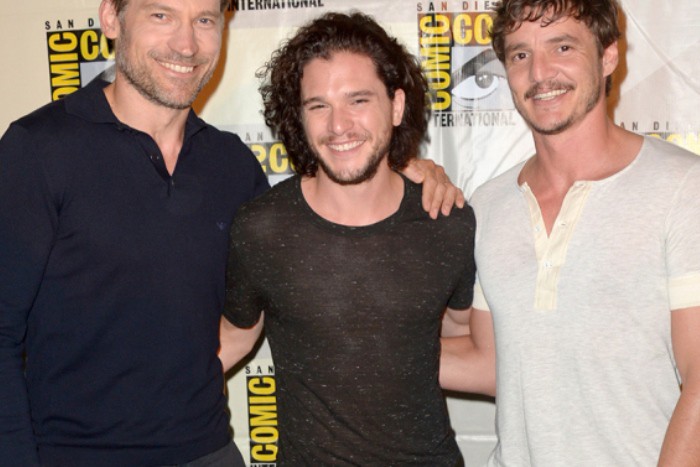 (Photo: Albert L. Ortega/WireImage)
Several "Game of Thrones" cast members — past and present — have accepted the ALS Ice Bucket Challenge over the past few weeks as the campaign has gained Internet momentum, here in Singapore too.
Sophie Turner (Sansa Stark) was one of the initial cast members to accept the challenge, starting a chain that includes co-stars Pedro Pascal (Oberyn Martell), Joe Dempsie (Gendry), Lena Headey (Cersei Lannister), Kit Harington (Jon Snow), Nikolaj Coster-Waldau (Jaime Lannister), Maisie Williams (Arya Stark), Emilia Clarke (Daenerys Targaryen), Sibel Kekilli (Shae), Peter Dinklage (Tyrion Lannister), Natalie Dormer (Margaery Tyrell) and author George R.R. Martin.
Among "Game of Thrones" family members who have been nominated but have not yet taken the challenge are Alfie Allen (Theon Greyjoy), Rose Leslie (Ygritte), Charles Dance (Tywin Lannister) and showrunners David Benioff and Dan Weiss.
Season five of the HBO series began filming in early August and has not yet been given a premiere date.
Watch videos of all of the accepted challenges below.
Maisie Williams
Sibel Kekilli
Joe Dempsie
George R.R. Martin