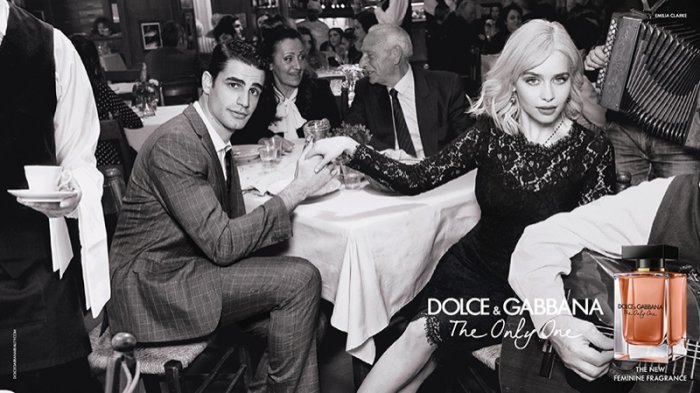 Emilia Clarke stars in Dolce & Gabbana 'The Only One' fragrance campaign
Emilia Clarke returns for Dolce & Gabbana's new fragrance called, 'The Only One'. Photographed in black and white by Luca and Alessandro Morelli, the images capture a cinematic scene in an authentic Roman trattoria.
The perfume is described as a floral scent with notes of violet, coffee, vanilla and patchouli. In addition to the print advertisements, Emilia also appears in a short film where she performs the song, 'Quando, Quando, Quando'.
———————————————————-
CAMPAIGN: EMILIA CLARKE FOR DOLCE & GABBANA 'THE ONLY ONE' FRAGRANCE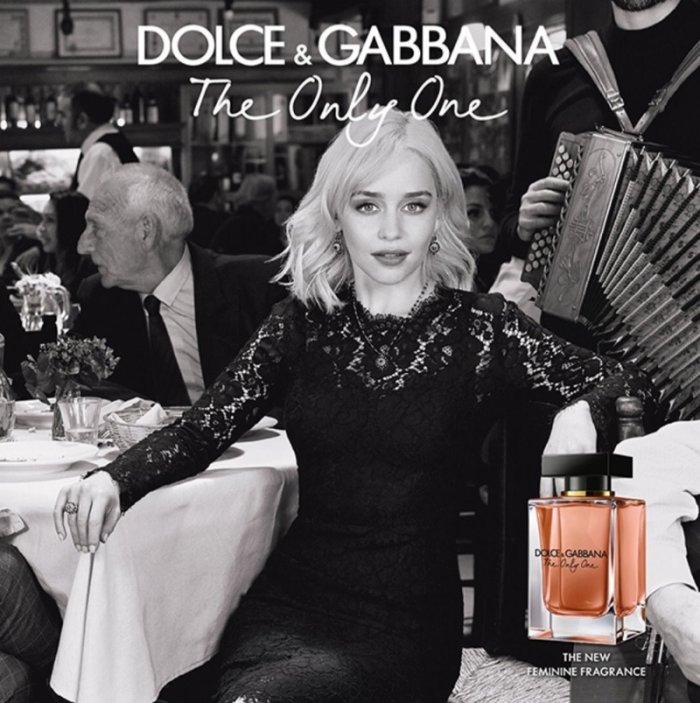 Actress Emilia Clarke fronts Dolce & Gabbana 'The Only One' fragrance campaign