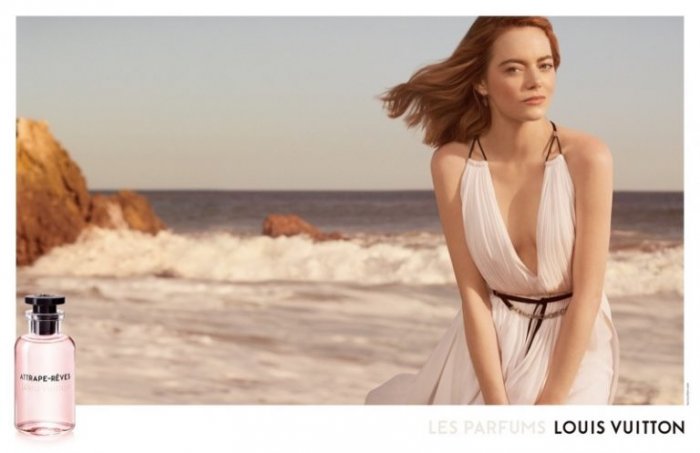 Emma Stone stars in Louis Vuitton 'Attrape-Rêves' fragrance campaign
Louis Vuitton taps brand ambassador Emma Stone to front a new fragrance called, 'Attrape-Rêves'. In the campaign, the actress wears a Grecian inspired white dress with pleating. Posing against a beach background, Emma's signature red tresses blow in the breeze.
Perfumer Jacques Cavallier Belletrud works on the scent which is described as an oriental floral. Attrape-Rêves features notes of peony, ginger, Turkish rose and cocoa flower. Look out for the perfume in stores starting September 2018.
——————————————————————————
CAMPAIGN: EMMA STONE FOR LOUIS VUITTON 'ATTRAPE-RÊVES' FRAGRANCE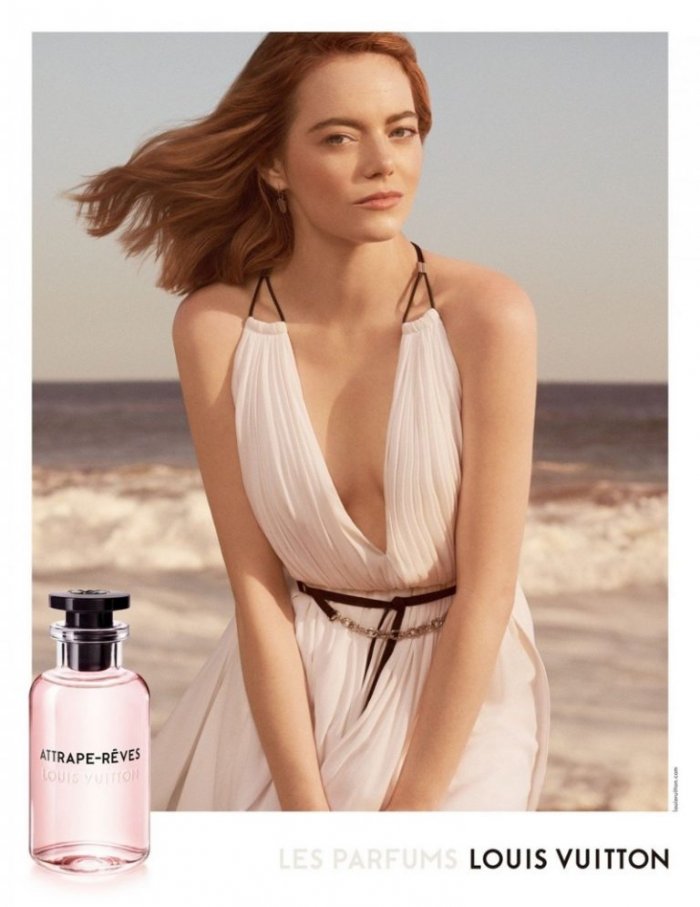 Louis Vuitton features Emma Stone in its 'Attrape-Rêves' fragrance campaign
Louis Vuitton 'Attrape-Rêves' fragrance bottle