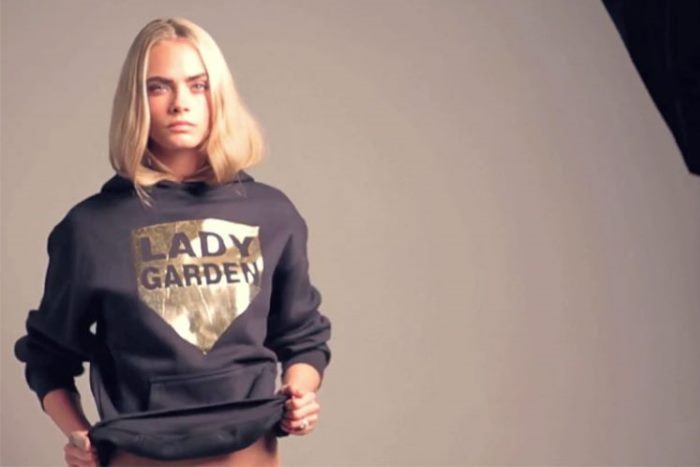 Cara Delevingne behind the scenes at Lady Garden campaign
Cara Delevingne is stripping down for another good cause. September marks Gynaecological Cancer Awareness Month in the UK, and the model-actress is appearing in the Lady Garden campaign.
British women, including Cara's Sister Chloe, are behind the project which aims to bring discussion to the "silent killer" of cancers due to its lack of symptoms. In the campaign, Cara wears the Lady Garden hoodie in black and grey.
The hoodies as well as joggers will be available at Topshop starting on September 8th.
In a behind the scenes video, Cara talks about the importance behind this campaign. "I first became involved when my sister, Chloe, had a bit of a scare with a pre-cancerous cell," the model reveals. "She was very brave and spoke about it. It takes a lot of courage to talk about things like this. I think women need to be braver about it because otherwise people can be affected."
Cara Delevingne poses without pants for Lady Garden campaign for Gynaecological Cancer Awareness Month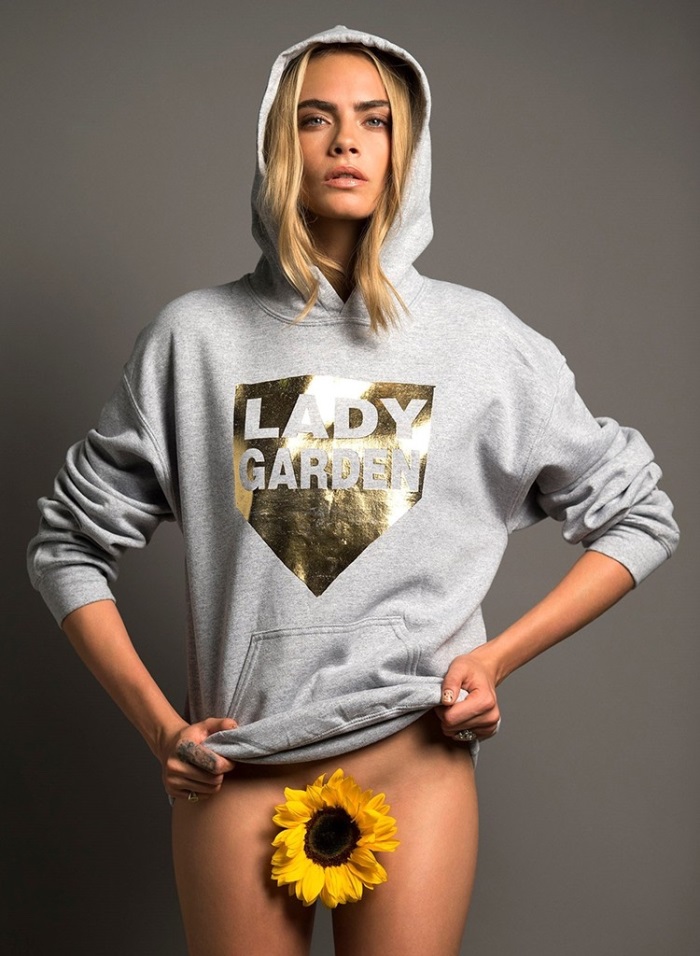 Cara Delevingne stars in Lady Garden campaign
Cara Delevingne wears silver hoodie from Gynaecological Cancer Awareness Month