Cara Delevingne stars in I'm Not a Trophy campaign
Cara Delevingne is stripping down for a good cause. The British model and actress poses naked in a new animal rights campaign for the organization I'm Not a Trophy which aims to raise awareness about endangered animals around the globe.
Founded by French artist Arno Elias (who also photographed Cara for the campaign), Cara poses with imagery of animals projected on her naked skin. Cara is well-known for her lion tattoo on her index finger, and can be seen with imagery of a lion as well as an elephant, zebra, gorilla and leopard in the artistic shots.
Sharing an image from the campaign on her Instagram which has over 30 million followers, Cara wrote, "I am so proud to be an ambassador of @imnotatrophy organization to create greater awareness in the malicious acts of trophy hunting and poaching of endangered species!"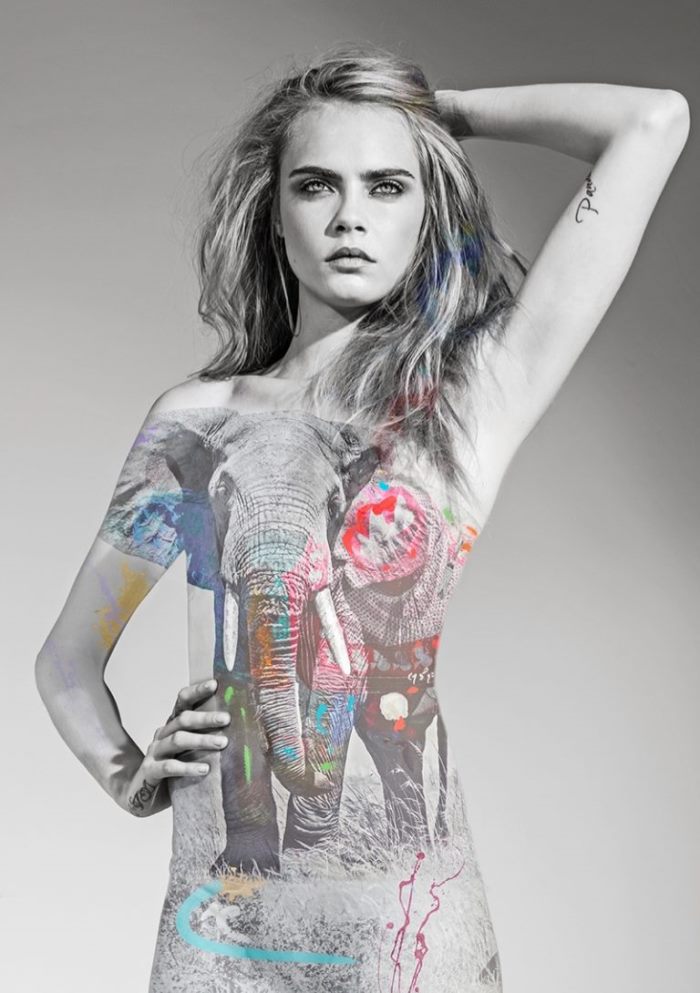 Cara Delevingne helps raise awareness for endangered species in I'm Not a Trophy campaign
Cara Delevingne for I'm Not a Trophy campaign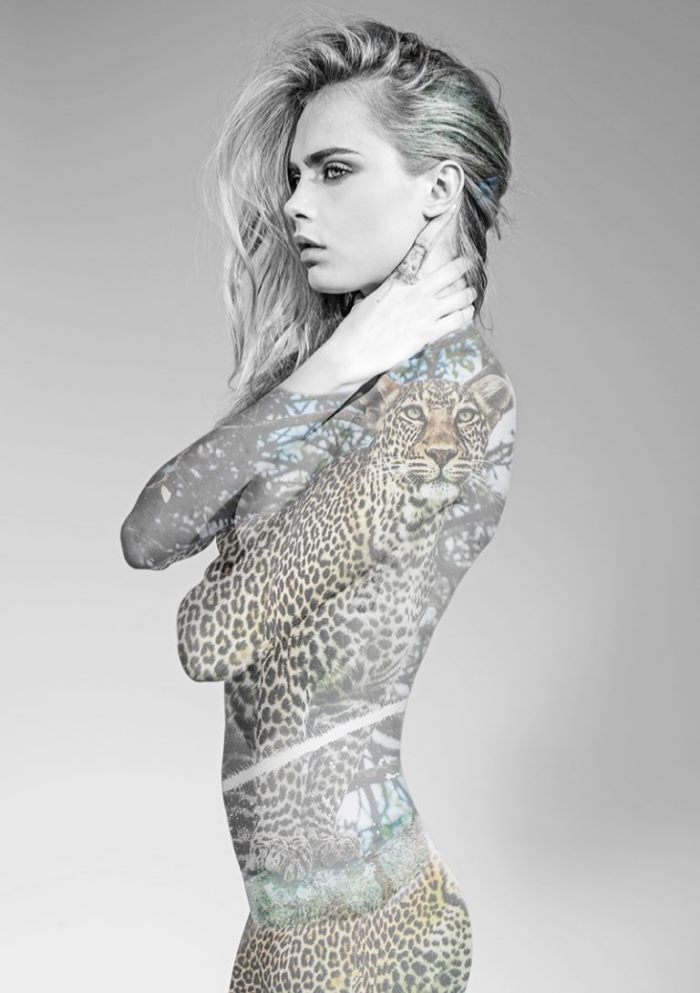 Cara Delevingne poses with a leopard projection for I'm Not a Trophy campaign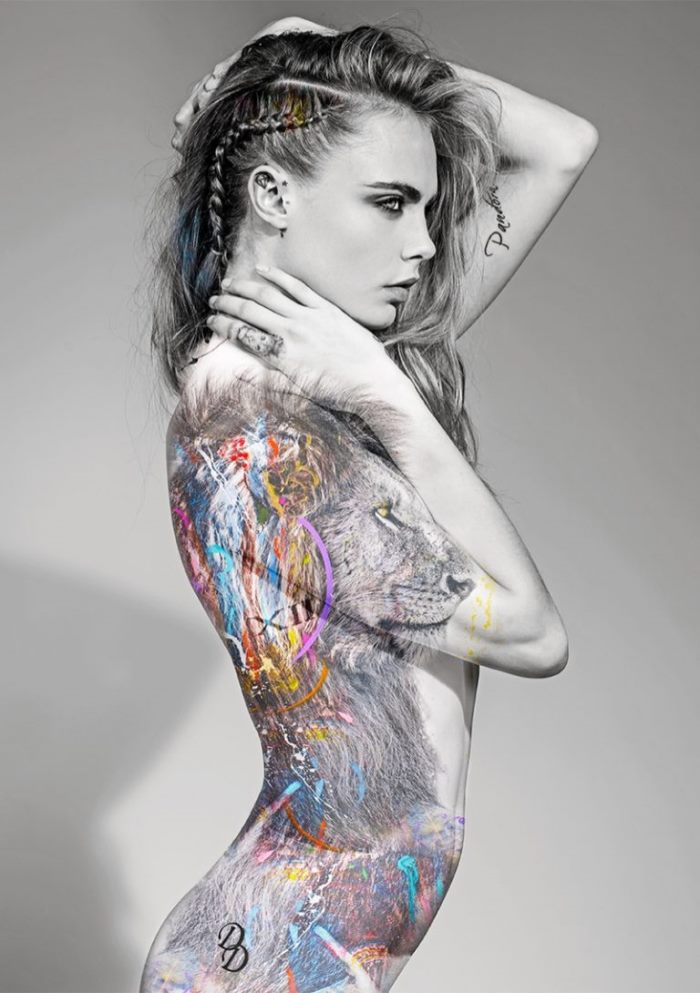 Cara Delevingne strips down with lion imagery in I'm Not a Trophy campaign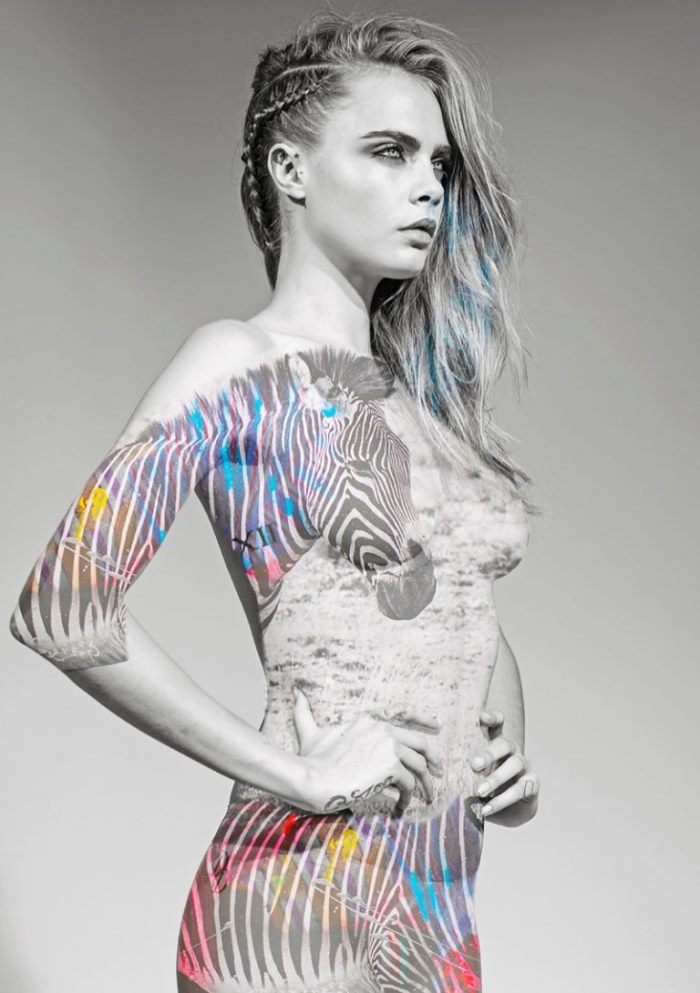 Cara Delevingne poses naked for I'm Not a Trophy campaign