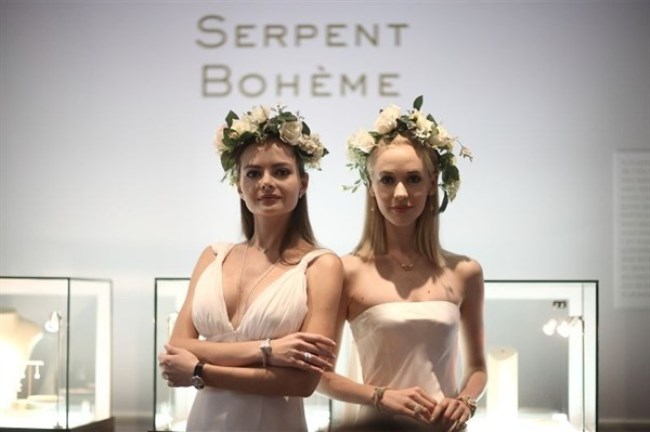 Boucheron revealed their latest collection, Serpent Boheme, on May 21 at Au Petit Salut in Singapore, with an exclusive celebratory launch.
The restaurant reflected the inspiration behind the collection, a gilded gold and white Bohemian theme. The jewelry collection was displayed in cases so guests could admire the elegant pieces. Original museum pieces of the iconic Boucheron serpent from 1888 were also on display, depicting the love story where Frederic Boucheron created the necklace as a symbol of everlasting love and protection for his wife.
Guests were treated to a French-styled four-course meal, and Bohemian-styled models dressed in white and gold and adorned with floral headpieces styled the Serpent Boheme jewellery for them. At the end of the meal, guests were lucky enough to get a feel for the Bohemian life and try on pendants, earrings, rings and bangles from the collection.