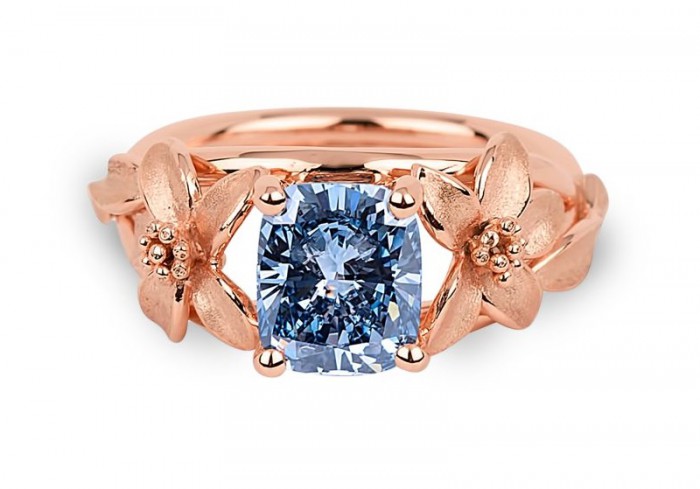 "The Jane Seymour" platinum ring set with a 2.08-carat cushion-cut fancy vivid blue diamond
Jane Seymour, OBE, has a very long list of life accomplishments — actress (winner of an Emmy Award, two Golden Globe Awards and a star on the Hollywood Walk of Fame), producer, painter, businesswoman and philanthropist, distinguished as an Officer of the Order of the British Empire, since she skyrocketed to fame as the quintessential Bond girl in Live and Let Die. The A-lister appears firmly grounded in reality, however, as she famously said once, "Even though I make those movies, I find myself wishing that more of those magic moments could happen in real life."
Seymour will star in the highly anticipated production by the British Theatre Playhouse, The Vortex, as she attempts to break into Asian Theatre.
To celebrate the life of this Award-winning star who herself has her very own star on the Hollywood Walk of Fame, The World of Diamonds Group has unveiled a one-of-a-kind masterpiece that is incidentally not unlike the woman it's been name after – The Jane Seymour. Indeed, set in platinum, the one-of-a-kind, 2.08 carat Fancy Vivid Blue Diamond ring is certainly remarkable. Further, blue diamonds, especially of this saturation, have a reputation for being a highly coveted piece in the world of diamonds, given their propensity to fetch upwards of $2 million at upscale auctions like Sotheby's and Christie's. Yet, there's no price for The Jane Seymour – it is instead, priceless. It symbolizes Seymour herself and her fantastic life journey including the honor of two Golden Globes, one Emmy and a star on the Hollywood Walk of Game.
Viewing of The Jane Seymour is private and by-invitation only.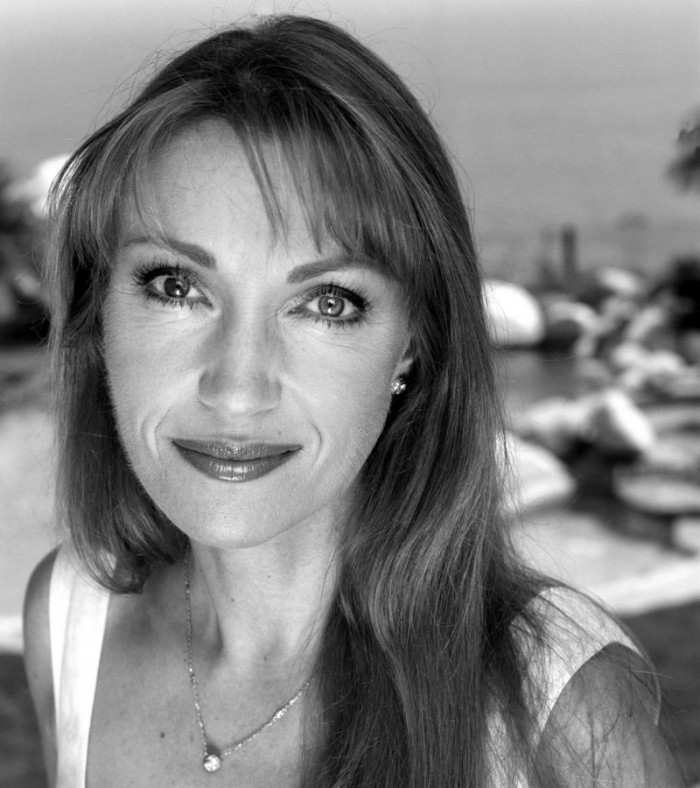 Jane Seymour, OBE
"This impossibly rare diamond has been meticulously selected to illustrate the pride of eternity over matter, emotion and knowledge," says Karan Tilani, Director of the World Of Diamonds Group.
The Jane Seymour blue diamond ring will be presented to Seymour at a lavish dinner party at CÉ LA VI Singapore on the 25th April.
Seymour will also be presented with her birthstone, an Amethyst weighing over 20 carats, as she flaunts a dazzling, Ville de Genève diamond necklace, worth an estimate of $24.4 million at the 'Art For Charity' Gala on April 29. The spectacular 18.18 carat Fancy Vivid Pink Diamond was inspired by the coniferous trees of the Alps.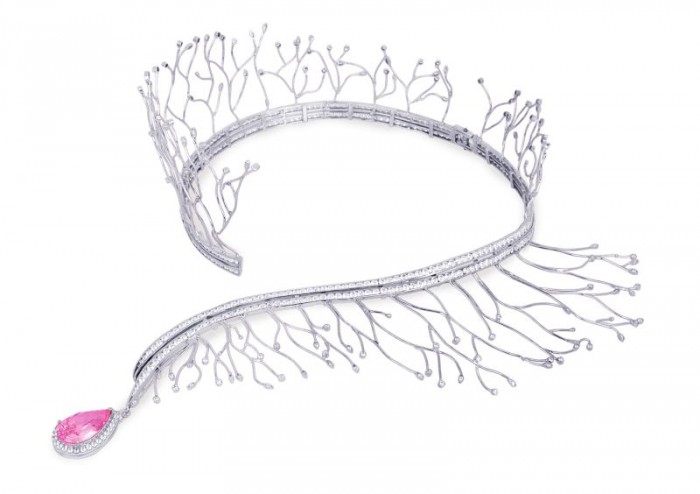 Ville de Genève necklace, boasting an 18.18-carat fancy vivid pink diamond