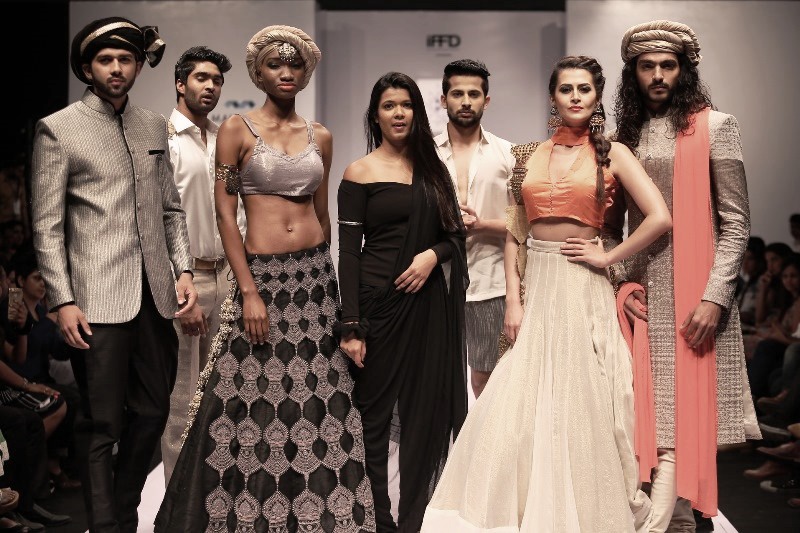 The Indian fashion industry is as colossal and diverse as the country's geography and is considered as one of the most persuasive platforms for the global industry. And most fashion industry professionals, including those who keep a keen eye on the latest trends in the industry and report them, predict with effective explanations that India will soon be considered equivalent to fashion giants of the world such as Milan, Paris, London, and New York.
(Photo: trendinn.net)
Today we bring to you the Best Fashion Schools In India – 2016 Ranking, that hold high esteem in the eyes of many aspiring fashion designers in India for the Indian fashion industry. This rankings is consistent and based on the data and methodology used to compile the Top 100 Fashion Schools In The World Ranking 2016.
————————————————————————
A quick rundown of the Top 5 Fashion Schools in India (based on institution only):
#1 – National Institute of Fashion Technology
#2 – Pearl Academy
#3 – National Institute of Design
#4 – Symbiosis Institute of Design
#5 – Amity School of Fashion Technology
————————————————————————
2016 Best Fashion Schools In India
| Rank# | School Name | City | Country |
| --- | --- | --- | --- |
| 1 | National Institute of Fashion Technology, New Delhi | New Delhi | India |
| 2 | National Institute of Fashion Technology, Mumbai | Mumbai | India |
| 3 | Pearl Academy, New Delhi | New Delhi | India |
| 4 | Pearl Academy, Jaipur | Jaipur | India |
| 5 | National Institute of Fashion Technology, Chennai | Chennai | India |
| 6 | National Institute of Design | Ahmedabad | India |
| 7 | National Institute of Fashion Technology, Patna | Patna | India |
| 8 | Symbiosis Institute of Design (SID) | Pune | India |
| 9 | National Institute of Fashion Technology, Hyderabad | Hyderabad | India |
| 10 | Amity School of Fashion Technology | Noida | India |
| 11 | Vogue Institute of Fashion Technology | Bangalore | India |
| 12 | LISAA School of Design, New Delhi | New Delhi | India |
| 13 | Arch Academy of Design | Jaipur | India |
| 14 | Satyam Fashion Institute, Noida | Noida | India |
| 15 | JD Institute of Fashion Technology | Mumbai | India |
| 16 | MAEER's MIT Institute of Design | Pune | India |
| 17 | INIFD - International Institute of Fashion Design | Mumbai | India |
| 18 | Hamstech Institute of Fashion & Interior Design | Hyderabad | India |
| 19 | Pinnacle Institute Of Fashion Technology | Ludhiana | India |
| 20 | FAD International, Pune | Pune | India |
| 21 | DSK International Campus | Pune | India |
| 22 | Global Institute of Fashion Technology | Kolkata | India |
| 23 | IMS Design and Innovation Academy (DIA) | Noida | India |
| 24 | Gandhi Institute of Fashion & Textile (GIFT) | Ahmedabad | India |
| 25 | Ranchi University | Jharkhand | India |
| 26 | Rashtrasant Tukadoji Maharaj Nagpur University | Nagpur | India |
| 27 | Morph Academy | Chandigarh | India |
| 28 | SUN International Institute for Technology and Management (SIITAM) | Hyderabad | India |
| 29 | Suryadatta Institute of Fashion Technology (SIFT) | Pune | India |
| 30 | North East Institute of Fashion Technology (NEIFT) | Guwahati | India |