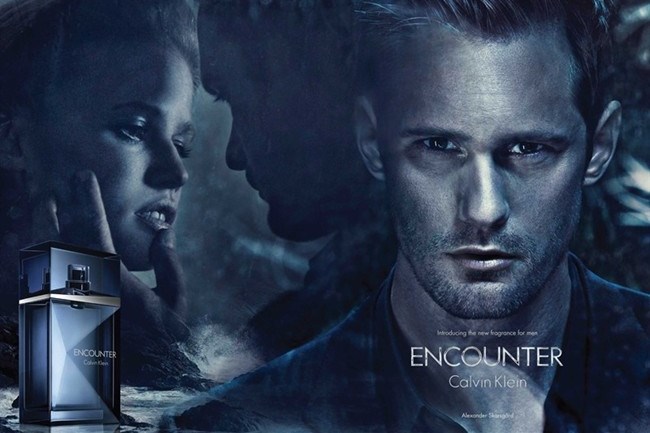 The first print visual for Encounter by Calvin Klein
Watch the brooding Alexander Skarsgård ensnaring Lara Stone for Calvin Klein. An Encounter made in noir heaven, the just-released video campaign shows the True Blood actor driving along a winding, rain-streaked road, before entering a cold, marble-clad mansion in which he stalks his prey—that would be the lovely Lara Stone—before cornering her on a wind-lashed balcony. What happens next is…well, an Encounter to remember.
The ad, conceived by consulting creative director, Fabien Baron, makes the best out of Skarsgård's rep as a smouldering, sexy beast in True Blood, the breakout vampire television series—indeed, the ad has ignited chatter about the actor's possible bid for the leading role in the film adaptation of Fifty Shades of Grey.
As for the fragrance itself, well…that has been lost in the maelstrom surrounding the accompanying ad campaign, but Encounter is said to be as seductive as its frontman, with warm woody, spicy and cognac notes.
Encounter will be unleashed globally starting September. Swooning Skarsgård fans can see more of the strapping Swedish leading man on Calvin Klein's dedicated minisite. For now, here's the cinematic longform trailer below. Enjoy!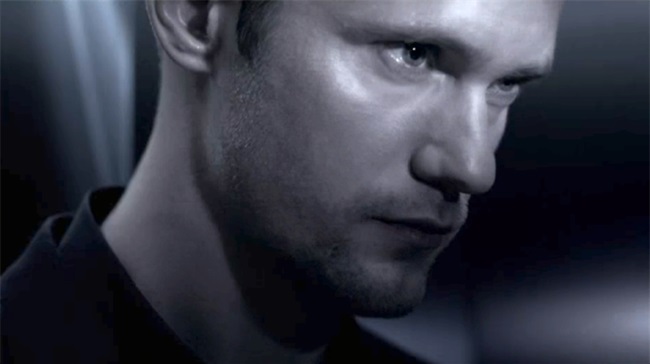 A shot of Skarsgård from the Calvin Klein ad, doing his best I'm-intense-and-dangerous impression