Marjan Jonkman stars in Zara TRF 'Lights Galore' lookbook
Spanish fashion brand Zara embraces maximalist looks for its latest TRF lookbook. Called 'Lights Galore', the fashion shoot stars model Marjan Jonkman.
Posing on the city streets, the Dutch face poses in a mix of sequin dresses, feathered shirts and striped jackets. Finishing each look, tasseled earrings and leather boots bring polished touches to the ensembles.
——————————————————————–
ZARA TRF 'LIGHTS GALORE' FALL/WINTER 2017 LOOKBOOK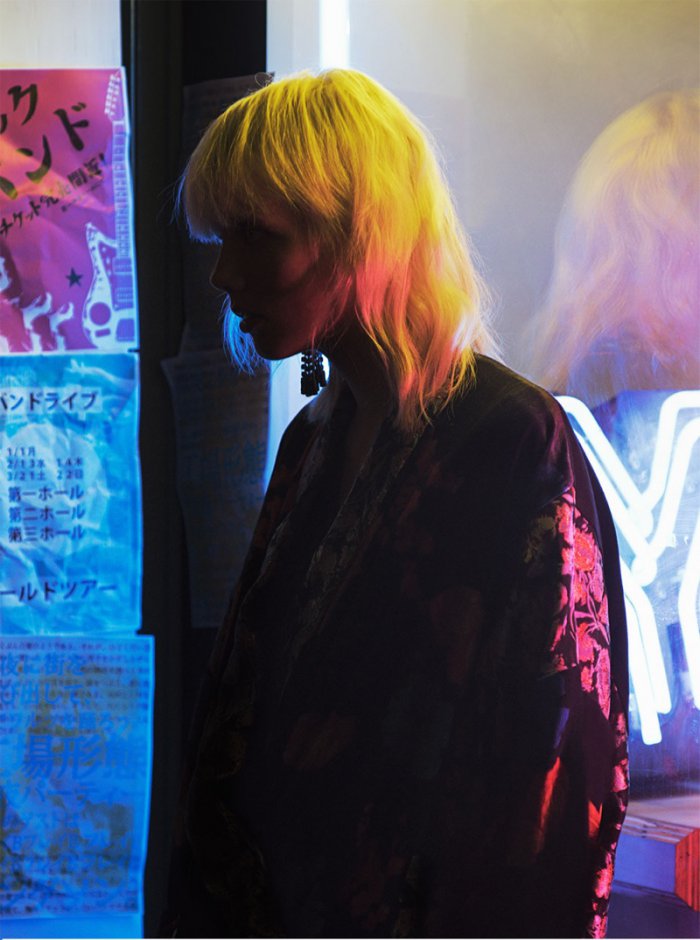 Zara Sequined Jacquard Sweatshirt and Earrings with Contrasting Fringing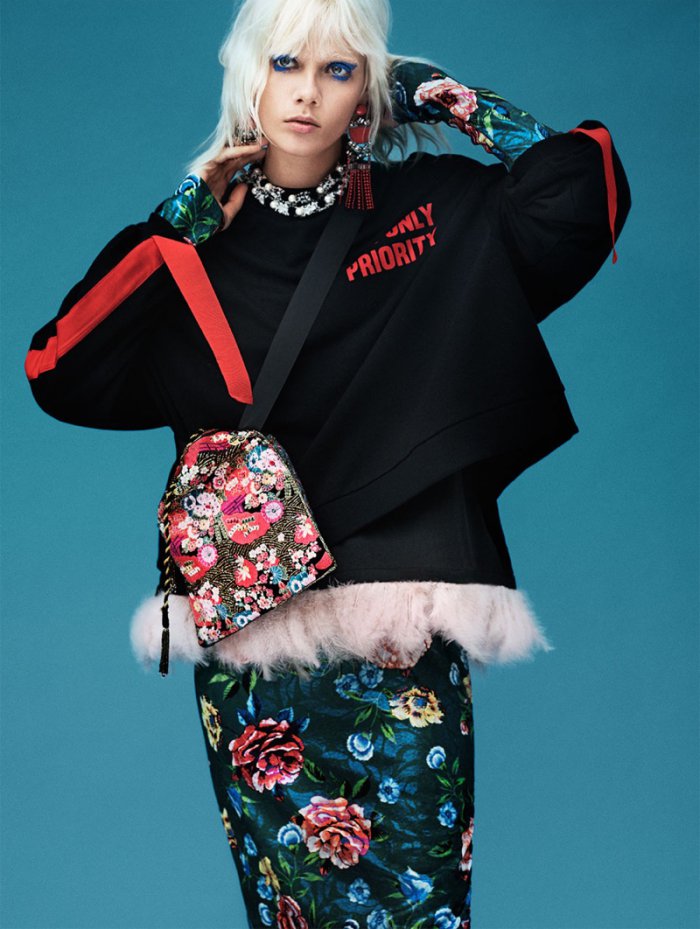 Marjan Zonkman poses in Zara Sweatshirt with Side Straps, Feathered T-Shirt, Floral Print Dress and Bucket Bag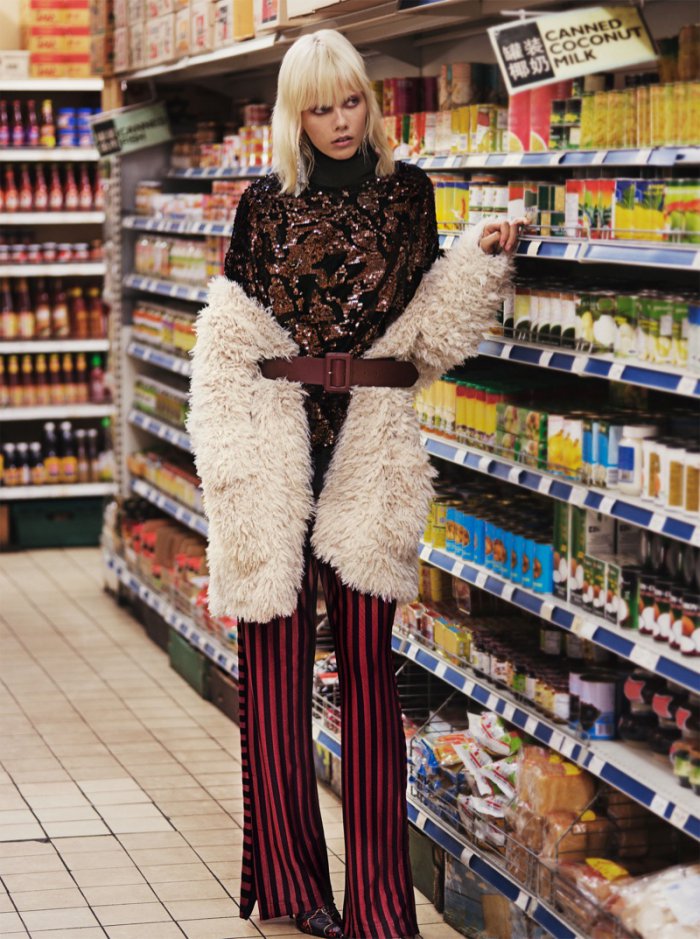 Zara Oversized Faux Fur Jacket, Sequined Sweatshirt, Striped Trousers and Printed Ankle Boots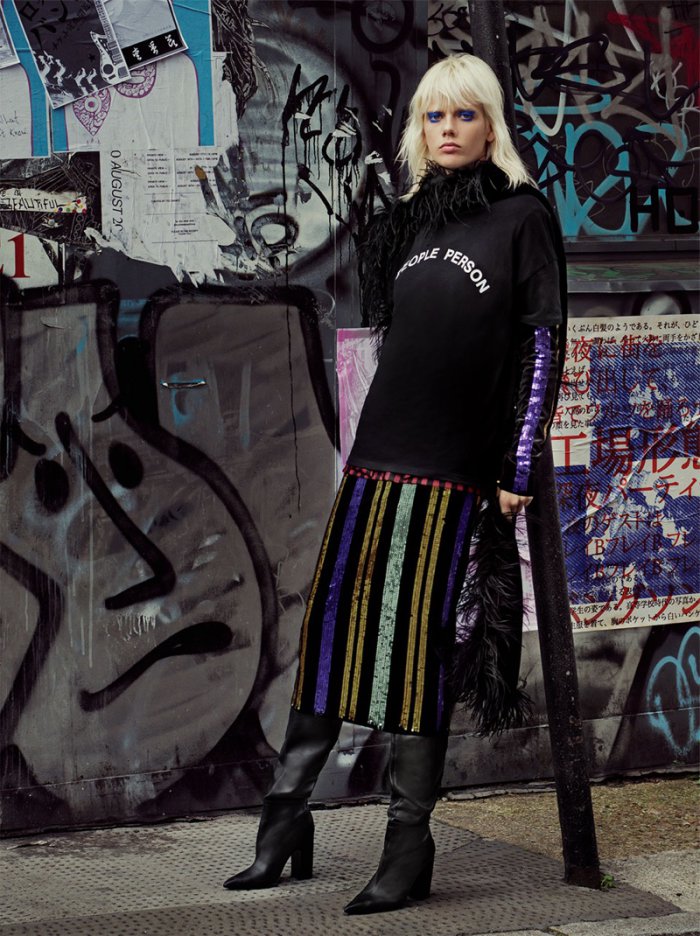 Marjan Zonkman models Zara Slogan T-Shirt, Striped Sequined Dress, T-Shirt with Bow and Over-the-Knee Leather Boots