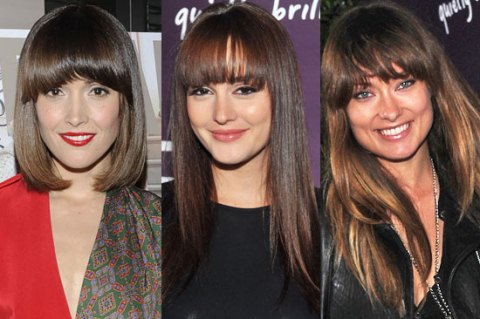 Brunette celebrities like Rose Byrne, Leighton Meester, and Olivia Wilde are setting trends with their new hairstyles. Heavy, blunt-cut fringe in the front with long and straight hair on the sides is making its way back to the red carpet from the 1960s.
This Jane Birkin look is simple enough to achieve, and any stylist could cut this type of fringe if you bring in a photo, but don't kid yourself into thinking this look is low maintenance.
To rock perfectly smooth fringe you'll need to put in a few extra minutes in front of the mirror using handy tools like styling spray, a blow dryer, and a round brush. Also, plan on carving out some extra time for fringe touch-ups every two weeks at the salon.
Would you ever cut heavy fringe? Tell us what you think.