WardrobeTrendsFashion (WTF) brings to you Naughty Code Breaker Petrina Ann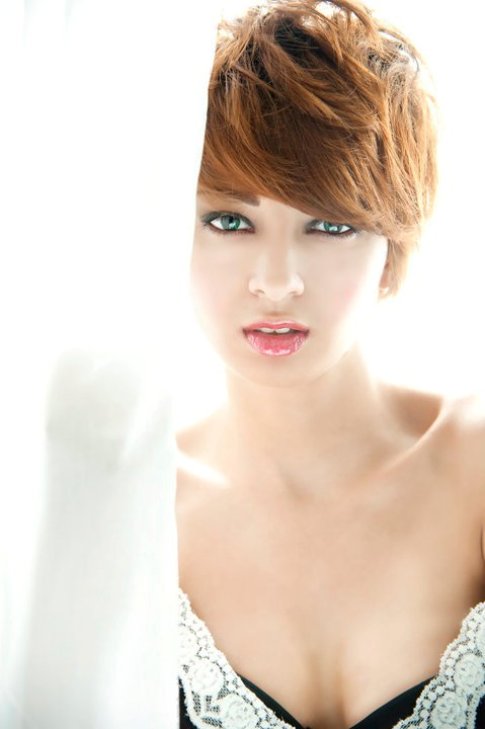 Petrina Ann, FORD Supermodels Singapore 1st Runner Up, Contestant in New Face 2010, Supermodelme Season 3 & Supermodel of Asia Pacific Singapore 2011, is one of Singapore's fastest leading talent and model. With her exotic pan-Asian heritage of Italian & Indian, along with her androgynous style be it in modeling or even in photography, it's no wonder she is The People's Choice.
What would you like our readers to know about you?
Writing is my sanctuary. I find peace & solace in expressing my inner most thoughts and reflections through writing.  I also craft & create a handful of my own clothes. Most of which are my studded ripped shorts & tasseled shirts.
On the contrary to what most people would gather about me from photos and the media, I am not high maintenance at all but pretty down to earth. I would describe myself as being quirky, sadistic, introverted & weird as I tend to do the most random things out of the norm and I do them on a daily basis, like waking up to the strange urge to eat powder.
I am also quite the perfectionist. I hate to see things in my room in an array or out of place, all my books and papers are arranged straight & upright and cant stand papers with doggy ears.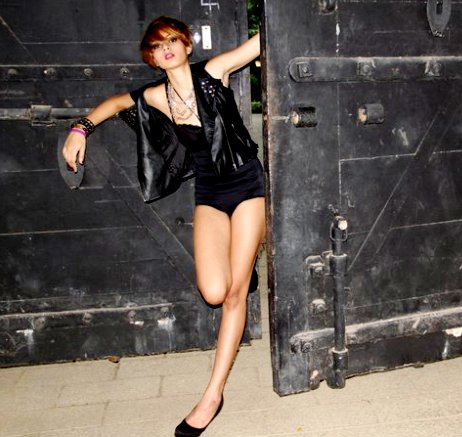 I Feel most fashionable & sexy when…
I dress how I feel and how I want to be dressed on that day. Say I feel like wearing studded torn jeans & a frayed tank top but some one comes along and makes me  wear a pretty pink dress, I would totally not feel sexy as I am being forced to wear something that goes against how I feel that particular day.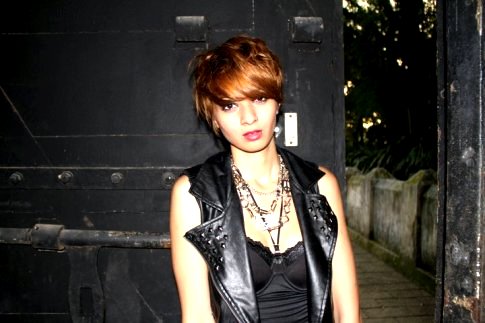 What or who are your biggest fashion influences?
Agyness Deyn. Love her style & personality, she is not your typical model with long blond waves & blue eyes but yet she is able to capture an audience with her uniqueness.
What do you think for Singaporean men's style?
Their style is mostly Simple. But cant blame them because of the hot humid weather in Singapore. That is what I think comes between the mass difference to the style of men on the streets of London or Paris.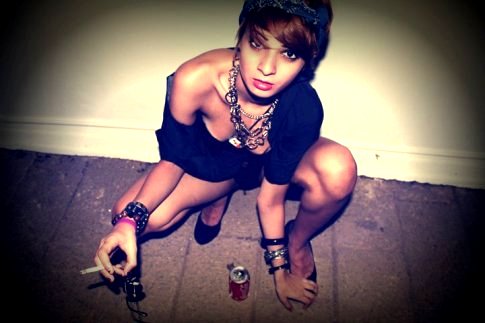 What is sexy to you in a man?
Confidence, but not over confidence. I love a man with sexy lips and nice hair. i have a thing for emo styled hair. I think a man is sexy when he has respect for woman. & I like skinny boys with tattoos too.
What are some of your darkest secrets?
I dated my really good friends' Ex-Boyfriend. Once in Secondary school my 3 friends & I broke all the lockers in our school for fun. They called me the code breaker because I "lust knew" call it instinct, all the locker codes to each of the lockers.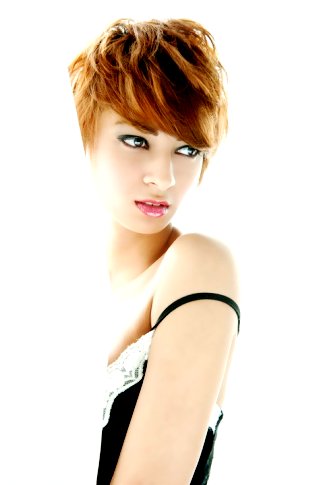 What are some of your personal beauty tips & regimes?
Always remove your makeup. I use Niva  as my toner & I can also swear by Coco butter for collagen enriched, baby soft skin. I also just created my homemade exercise routine by watching & reproducing the moves from kick boxing videos that I find off you-tube. It really works! J
Any indulgences?
Potato Chips. Especially Lays, Salt & Vinger flavor.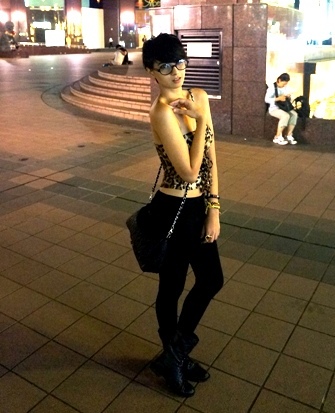 What are some of your fashion essentials?
MY boots!
What store could you spend the whole day in?
Well I prefer the streets of Bangkok to just one store. Bangkok is the ultimate shopping heaven with rows of shopping malls and alleys selling the funkiest accessories, and trendy clothes at dirt cheap prices.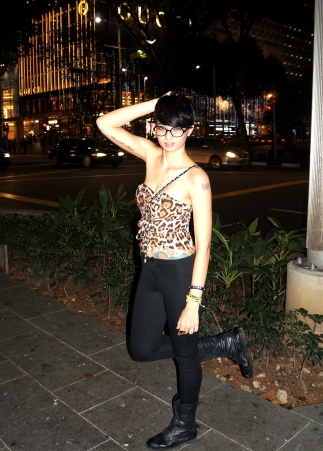 What was the wildest or most outrageous thing you have ever done?
I visited Naughty girl in Orchard towers after all other clubs in Clark Quay were closed, jumped up onto the dancing polls & stole the lime light of the other paid Thai strippers. Haha.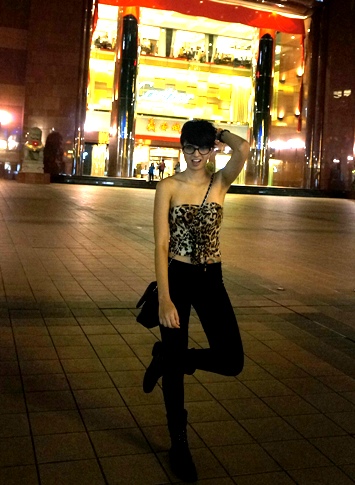 What are your favorite tattoos ?
That would be my phoenix positioned on the left side of my rib.
It means rebirth and I got it in 2011 when my life took a turn.
I also have Mom and Dads names on each of  my shoulders to carry them everywhere with me.
One of my other favorities is from the Lyrics of a song which I have engraved on my arm… "Love and life I will divide" to remind me not to let love become something that obstructs my life.
 And a tattoo I am not particularly poud of is a butterfly located on my shoulder. It is not your pretty kind of butterfly as it looks rather rotten, created under drunkenness.