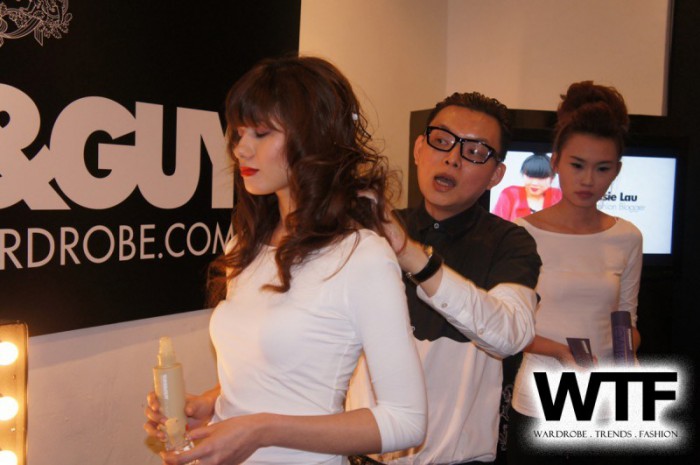 Watsons, Singapore's leading beauty and health retailer unveiled at a press lounge on February 21, 2013, its brand's revamp, introducing their new and exclusive range of beauty products from cosmetics to hair, skincare and even oral supplements that have made its way here from all over the globe. Feeling the vibrant burst of energy Watsons has to offer, we were greeted with a room filled with colourful balloons and backdrop showcasing the colour scheme and vibe they have decided to take on this spring.
Watsons have also made changes to their font, coming across as a lively, youthful and vibrant brand that only aims to give customers more with every visit. There were different booths for each brand, some of which had new products to introduce whereas some brands were making its way into Singapore for the very first time.
Before we were brought on a tour of their new line of products, a representative of Watsons made us toast with Brand's InnerShine Berry Essence with Grape Seed Extract, one of the many products they will be launching. It was fruity, extremely refreshing and we were quick to finish it as most of us could not wait to see what else they had in store for us.
First up was the GLOW IGNITE 2.0, a great alternative for coffee lovers out there to consider. It combines the powerful fat burning effects of raspberry ketones with patented svetol (decaffeinated green coffee bean extract). They even had a satisfied consumer and coffee addict, Daphne Maia, who lost 8kg in just 4 weeks to explain its benefits and her experience with the product.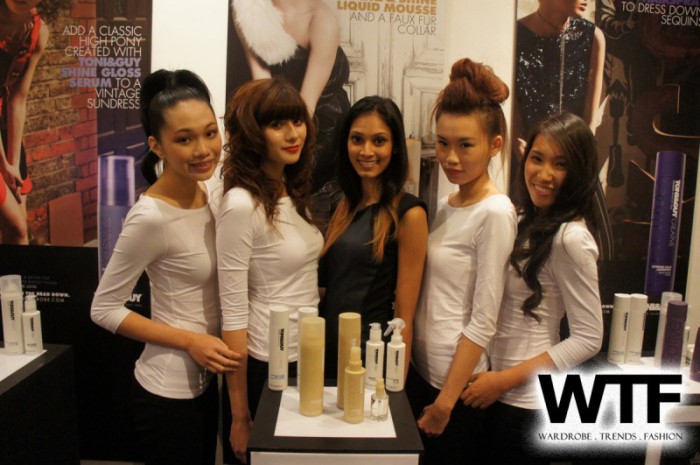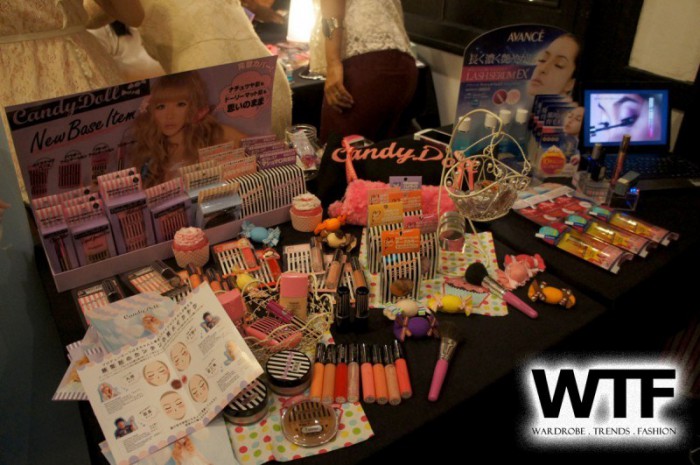 Next was Dr Wu's skincare products which are highly popular in Taiwan, namely his signature product, Intensive Renewal Serum with Mandelic Acid. Based on 30 years of clinical experience, Dr Wu has come up with a range of products well suited in tackling various problems commonly found in Asian skin.
 Heroine Make set to make every girl feel like a princess was a dream come true when we met prince charming. This Japanese drugstore label was voted No. 1 in Japan for their mascara and has sold over five million Long & Curl Mascara since 2005. Their latest product to look out for is the BB Mineral Loose Powder, which is both smooth and natural. Apart from prince charming, the booth also came equipped with a make up artiste that flew down from Japan to provide makeovers.
As most would have heard of Elite as a modeling agency, they would be thrilled to know that their make up line from Paris has made its way here. They bring in the latest make up trends at an affordable price to remind you that you can 'Be a supermodel in your own way'. The star product of the Elite models make up range is its Fantastic Primer, which is suitable for all skin types and comes with a lovely scent too.
Proud sponsor of the London Fashion week, Toni & Guy introduces Hair Meet Wardrobe where one can create their own style and let their hair do the talking. A stylist from Toni & Guy (Mandarin Gallery) shows us how to achieve volume just by scrunching your hair up with their latest product Texturising Glue. As scary as the word glue may sound, it is surprisingly non-greasy without subtracting the holding effect.
Ending off with a glass of pomegranate martini could not have been a better way to describe the new and improved Pomegranate Antioxidant Series from Pure Beauty. Inspired by nature, this skincare line is created using antioxidant-rich ingredients and is alcohol free of course. It limits free radical damage and slows down the skin ageing process.
Other new brands and products, which are debuting, include CandyDoll, AQUALABLE by Shiseido and Senka. All products are available exclusively at Watsons.
As the Watsons tagline goes: 'Look Good. Feel Great', its time for you to do so by visiting a Watsons store near you!