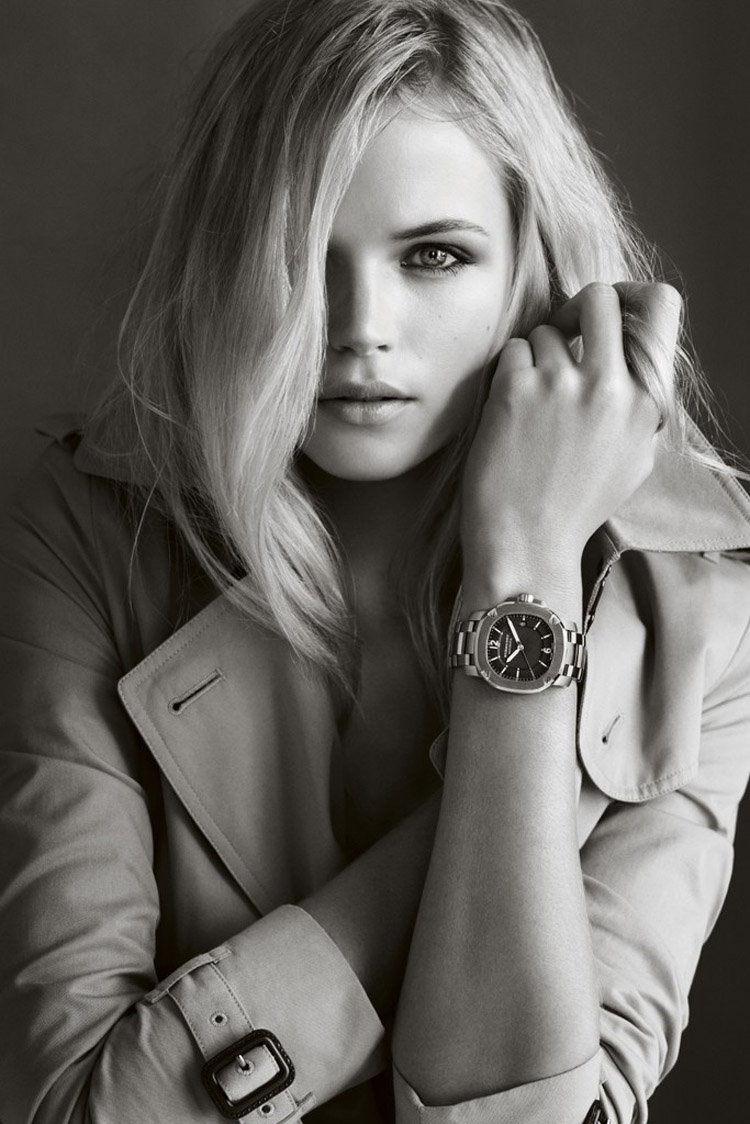 As are many Burberry products, the new unisex watch line "The Britain" is inspired by that wardrobe staple: the trench coat. You may ask yourself what exactly a luxury watch like that would look like. Well, Chief Creative Officer Christopher Bailey of Burberry designed the watch to be timeless yet modern. He told WWD that the watch is an example of "Craftsmanship…wrapped in functionality and innovation". So basically, much like the trench coat, it's useful both functionally and aesthetically.
Due to the somewhat boring nature of the timepiece's inspiration, the trench coat, it is no surprise that the creators felt the need to add glow-in-the-dark hands for a little excitement. If you are "ooh"-ing and "ahh"-ing over your glowing watch for extended periods of time however, it is likely you will need something that is shock and scratch-resistant, and Burberry thought of that too, graciously covering the face in sapphire crystal.
You Might Also Like: Best Luxury Watches Over $10,000 For Women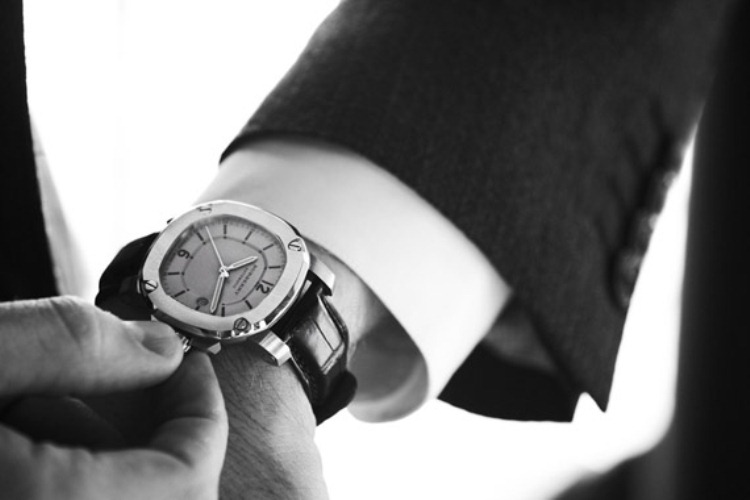 (Photos Courtesy of Burberry)
The watch band is also a possible source of entertainment. It is made from your choice of crocodilian leather. Whether it be hand-stitched alligator or rubberized crocodile (whatever that means), Burberry has got you covered. With a color scheme like trench, brown and black, they needed to spice it up somehow, and they do that by attaching your personal time-telling device to your wrist using the skin of a notoriously dangerous reptile.
So, not only can you admire the glow-in-the-dark hands, but you can also make up a story about how you wrestled and removed the reptile skin yourself, making your life (and wristwatch) seem that much more exciting. I'm not saying people will believe you, but the campaign is set to launch worldwide with watches starting from $1,795 in November all the same.
Read More on WWD.com