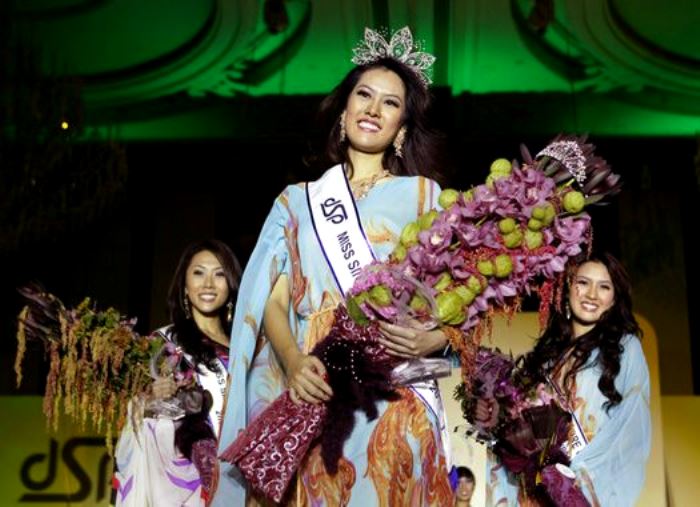 (Photo: The New Paper, Gavin Foo)
10 July 2011, Singapore – 25 year old behavior therapist, Miss Valerie Lim known for her beauty blog DWEAM was crowned Miss Universe Singapore 2011 by Tania Lim the pageant's 2010 winner. The Miss Earth Singapore 2009 winner, Valerie is extremely tall at 1.79m and also awarded the Miss Body Beautiful subsidiary title.
1st Runner Up for the pageant was 18 year old undergrad, Amanda Leong, while 24 year old PR Executive Shn Juay came in as 2nd Runner Up as well as Miss Diplomatic.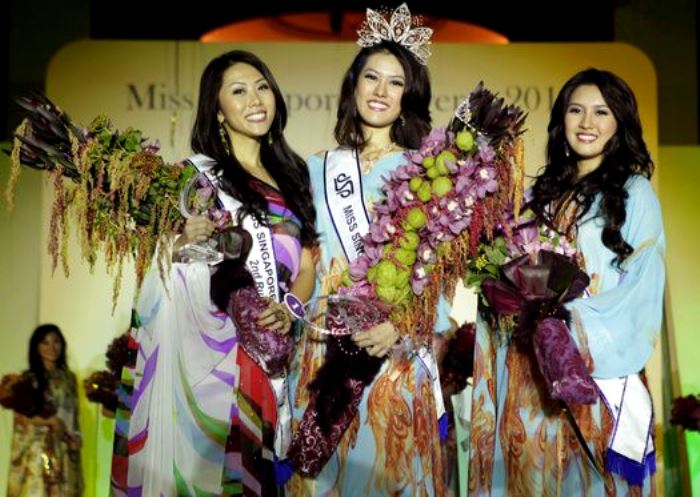 (Photo: The New Paper, Gavin Foo)
At the judging table were:
Mrs. Justina Tan – CEO of Lumiere Slimming International
Mr. Errol Pang – CEO of Derrol Steppenny Promotions
Ms. Irene Ang – CEO of FLY Entertainment Pte Ltd
Mr. Bernard Lim – CEO of Lifebrandz Limited
Ms. Florence Lian – Managing Director of MediaCorp Radio
Mr. Andrew Macdonald – Executive Vice President – Casino, Marina Bay Sands
Dr. Sylvia Ramirez – Medical and Scientific Director of Cutis Medical Laser Clinics
Mr. Jeffrey Low – Head, Group Corporate Affairs of Komoco Motors Pte Ltd
Ms. Agnes Lee – Creative Director of The Hair Secrets.
Making it to the top 5 were Shn Juay, Amanda Leong, Nicole de Souza, Shahnaz Nazimuddeen and Valerie Lim.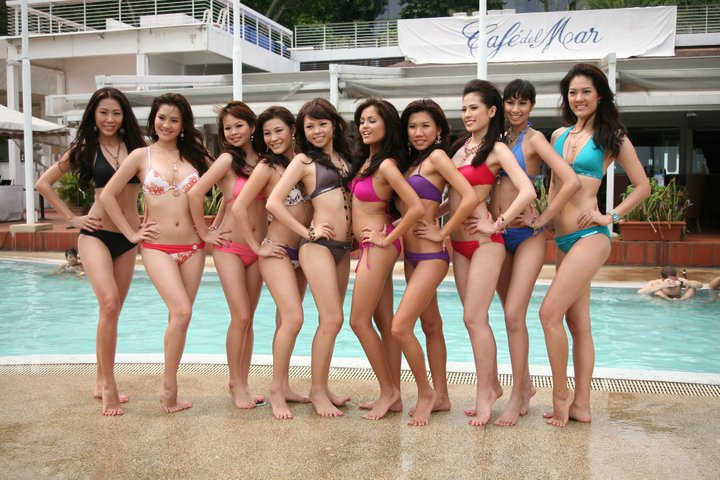 (Photo: Courtesy of Miss Singapore Universe)