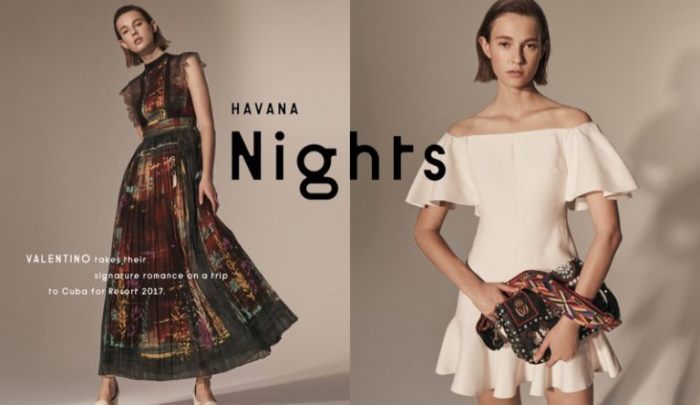 (Left) Valentino Tie-Dyed Cotton Maxi Dress and Soul Rockstud Leather Ankle-Strap Sandals (Right) Valentino Wool-Silk Off-the-Shoulder Dress and Rockstud Rolling Shoulder Bag
For the resort 2017 season, the Valentino woman takes a trip. Designed by Pierpaolo Piccioli and Maria Grazia Chiuri, the colorful llineup takes inspiration from Cuba. Barneys spotlights the collection with a lookbook called, 'Havana Nights'.
The images feature dreamy tie-dyed maxi dresses, off-the-shoulder numbers and floral print minidresses. When it comes to the perfect accessories, the Valentino woman wears Rockstud bags and strappy sandals.
——————————————————————
VALENTINO RESORT 2017 LOOKBOOK AT BARNEYS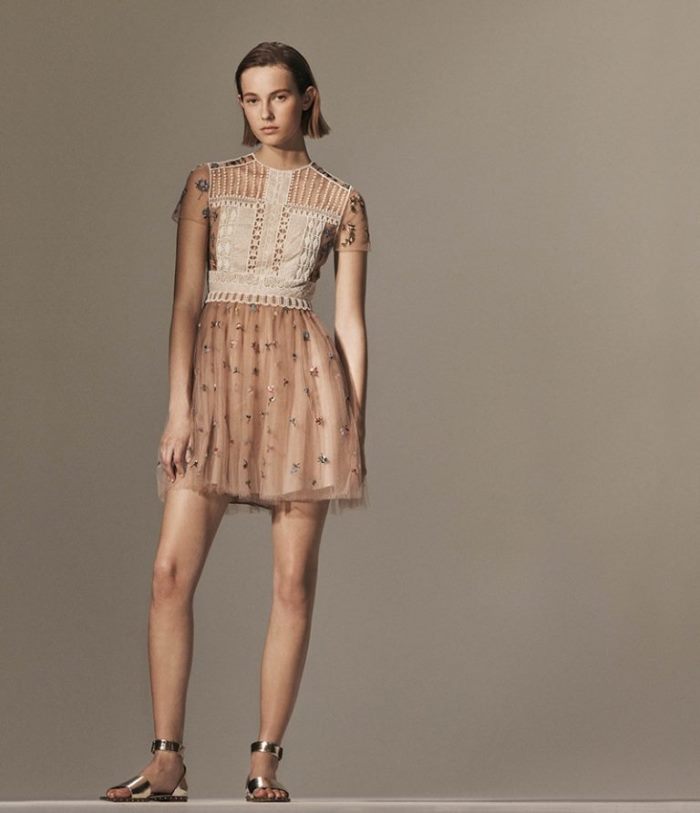 This dress is cocktail ready – Valentino Flower-Embellished Tulle Cocktail Dress and Soul Rockstud Specchio Leather Sandals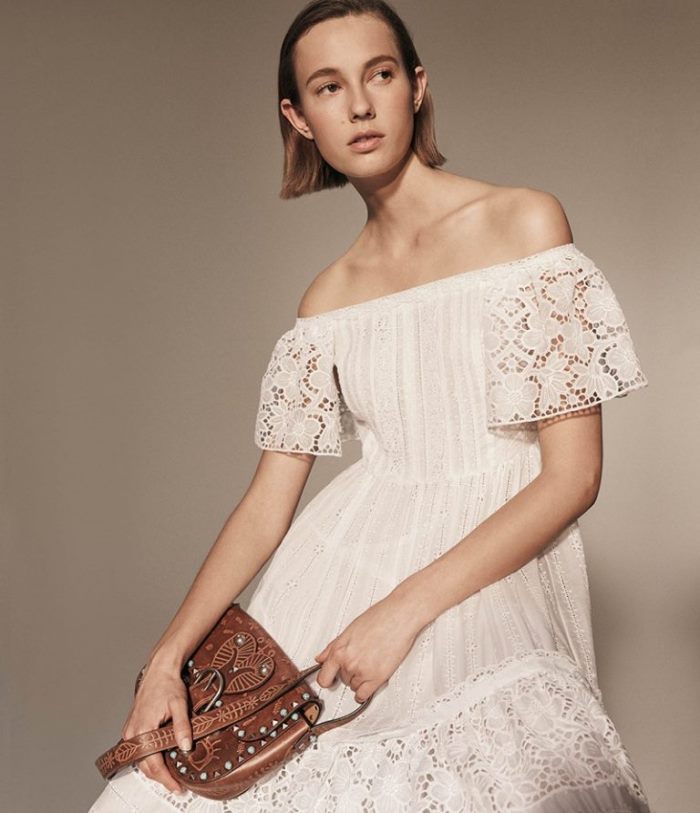 A touch of lace makes this dress a dream – Valentino Cotton-Blend Off-the-Shoulder Maxi Dress and Rockstud Rolling Shoulder Bag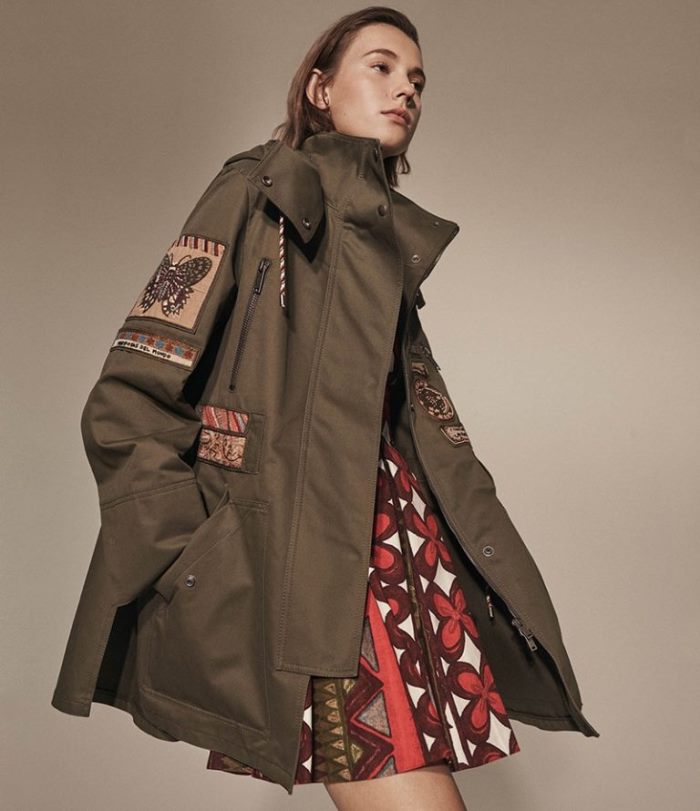 An embellished jacket is the perfect coverup – Valentino Patch-Appliquéd Cotton Garbardine Jacket and Floral Cotton-Linen Minidress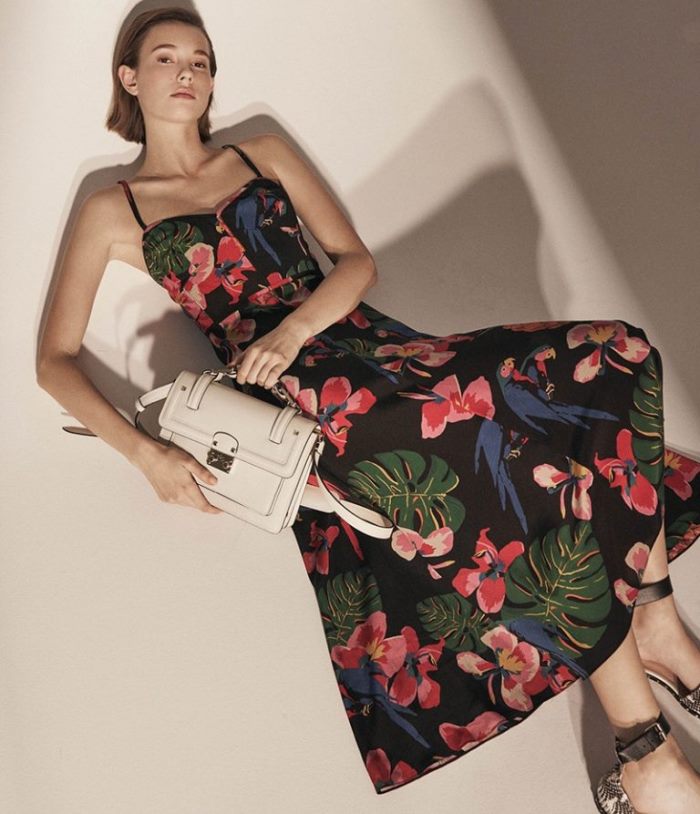 Embrace bold florals this season – Valentino Tropical-Print Silk Midi Dress, Lock Small Shoulder Bag and Soul Rockstud Snakeskin Ankle-Strap Sandals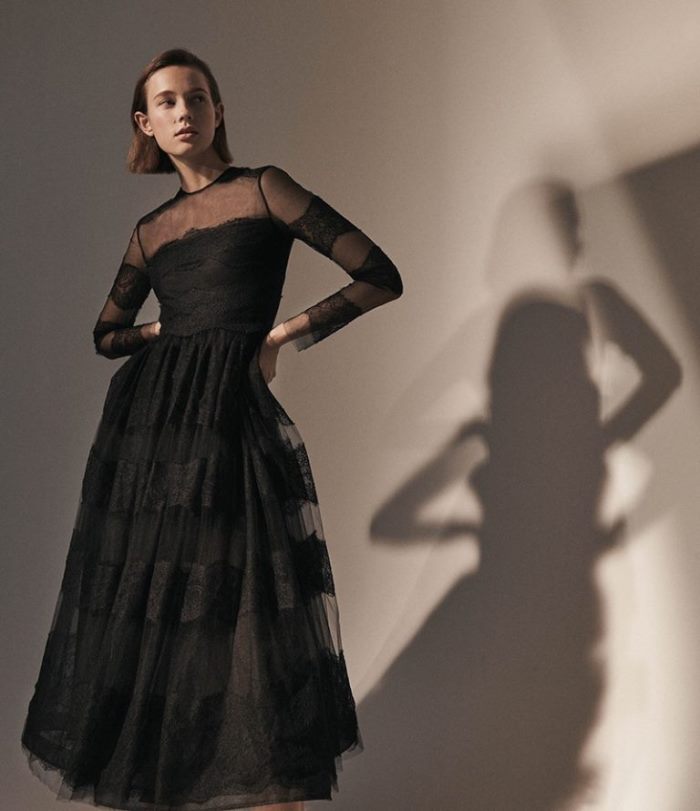 Get ready for a revamped little black dress – Valentino Fit & Flare Cocktail Dress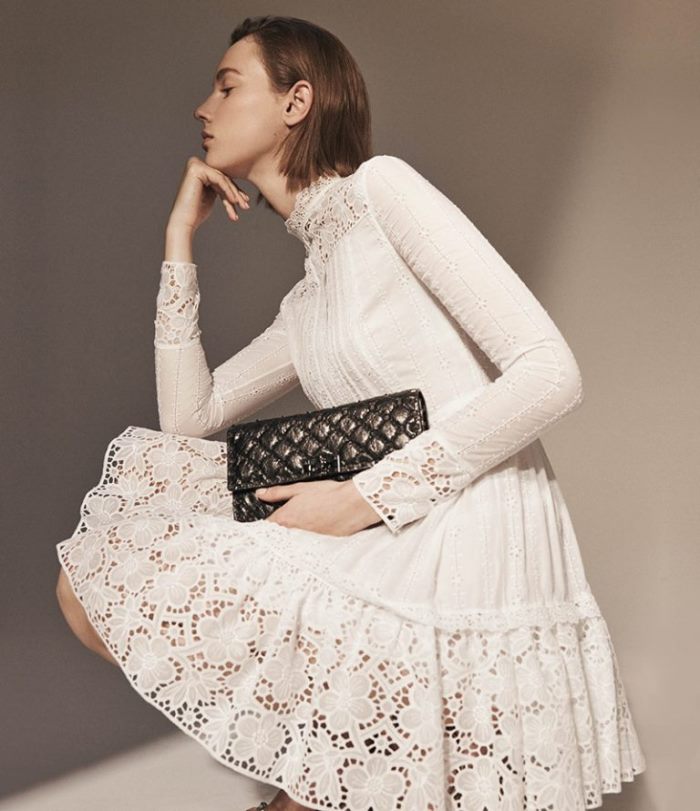 The magic is in the lace detail – Valentino Lace-Detailed Cotton-Blend Dress and Rockstud Spike Shoulder Bag