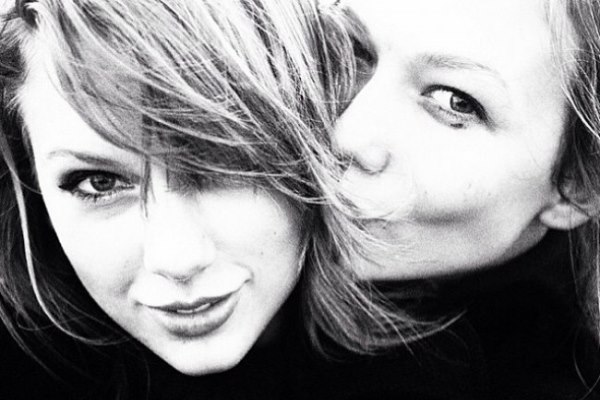 You probably have already seen Taylor Swift's recent Rolling Stone cover where she got wet on the beach. But in the interview, the "Shake It Off" singer opens up about her newfound friendship with Karlie Kloss. She even told Vogue two years ago that she would like to be friends with the Victoria's Secret Angel. Taylor gave a tour of her New York City apartment and revealed that Karlie usually stays in one of the guest rooms.
The Rolling Stone piece reads, "'This is where Karlie usually stays,' [Taylor] says – meaning supermodel Karlie Kloss, one of her new BFFs, whom she met nine months ago at the Victoria's Secret fashion show. There's a basket of Kloss's favorite Whole Foods treats next to the bed, and multiple photos of her on the walls."
One person who doesn't seem to be a friendly terms with Swift, however, is Katy Perry. The article touched on Swift not getting along with a certain famous female, and it did not take long for celebrity news sites to figure out who.