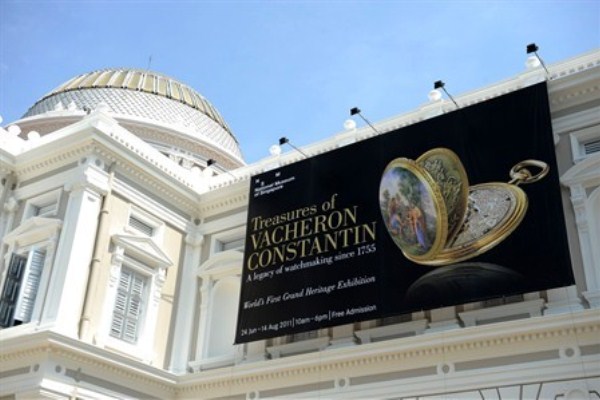 With its blockbuster "Treasures of Vacheron Constantin: A legacy of watchmaking since 1755" exhibition now on show at the National Museum of Singapore, Vacheron Constantin's gala party was a timely affair.
Graced by Guests of Honor Professor Tommy Koh, Ambassador-At-Large at the Ministry of Foreign Affairs for Singapore, Mr. Juan-Carlos Torres, CEO of Vacheron Constantin, and His Excellency Mr. Jörg Al. Reding, Switzerland's Ambassador to Singapore, the exhibition was officially opened with an elegant ribbon-cutting ceremony.
Guests were then invited to tour the exhibition, which was designed like an initiatory journey into the world of the Manufacture's 18th century watchmaking artisans. A cocktail reception held at the Glass Atrium of the National Museum plied the merry-makers with wine and canapés, accompanied by the sultry blue jazz vocals of Joanna Dong.
Capping off the glitzy evening was a splendid dinner, with entertainment coming in the form of a specially choreographed acrobatic presentation riffing off the precision movement associated with timepieces by Dominic Lacasse; a Guinness world record holder for the longest human flag and most chin ups; and two live opera recitals by award winning Swiss Soprano, Rachel Harnisch, accompanied by JP Schulze – a celebration in true Genevan style.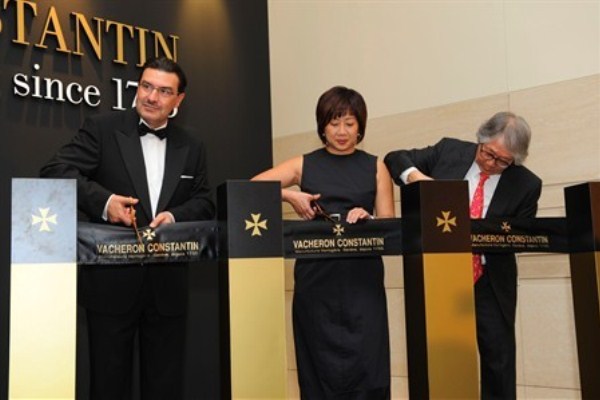 Juan Carlos Torres, Chor Lin Lee & Professor Tommy Koh
Juan-Carlos Torres and Professor Tommy Koh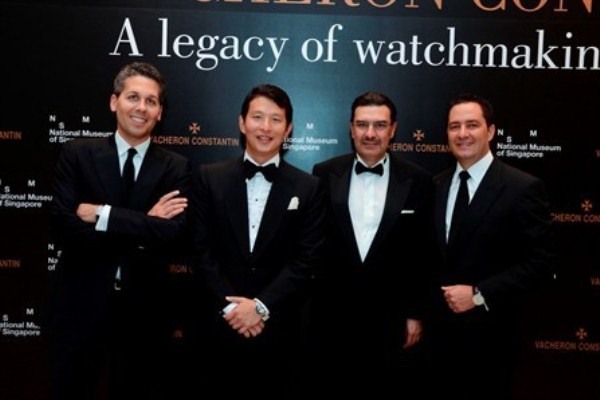 Julien Tornare, Juan-Carlos Torres, Wei Koh, Julien Marchenoir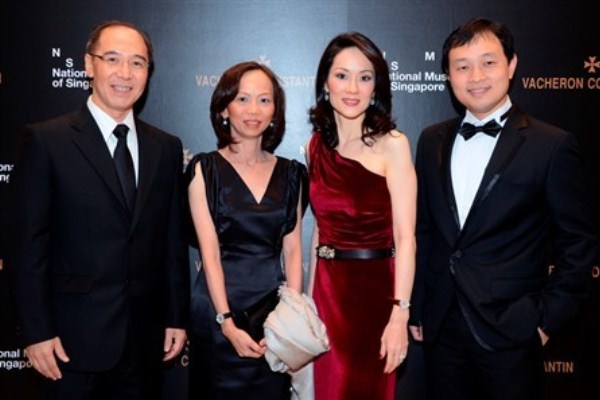 Pramote Rienjaroensuk, Yuki Srikarnchana, Siriporn Kuprasertsin, Vichit Avatchanakorn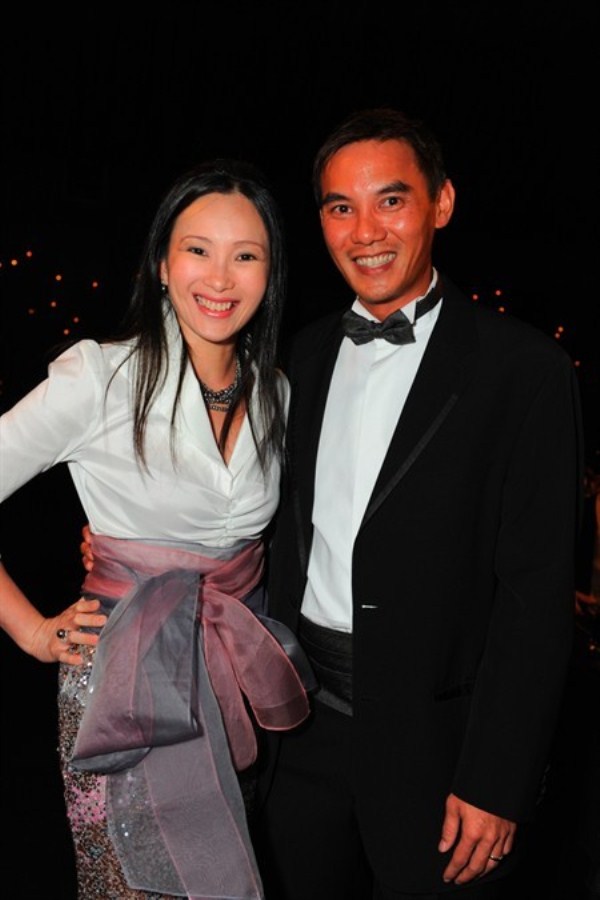 Dr Caroline Heah & Mr Jeremy Lim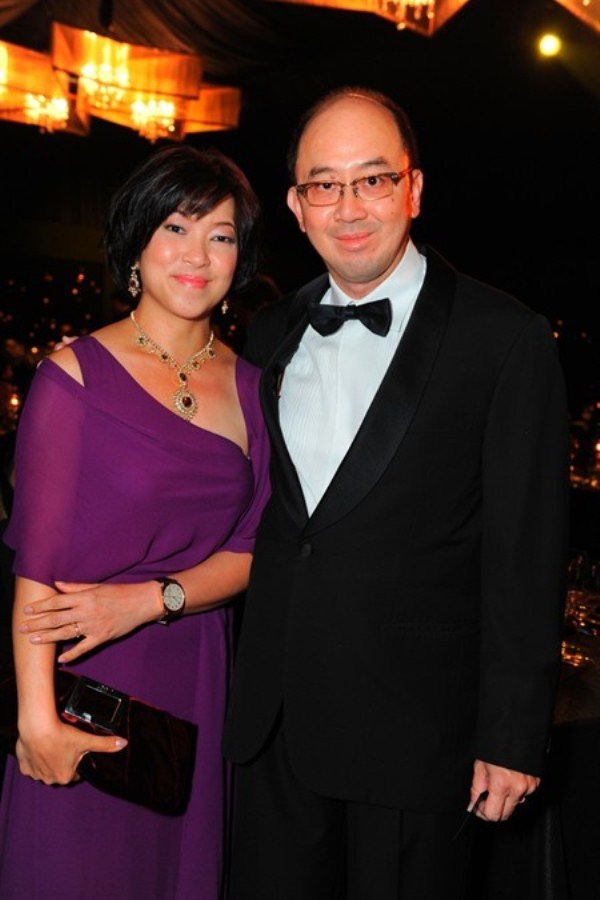 Mr & Mrs C.H. Liauw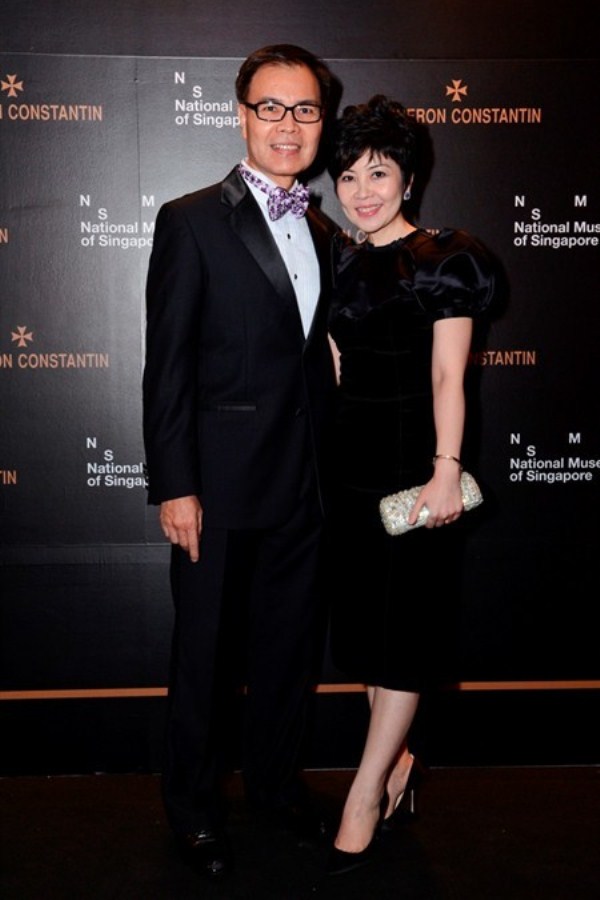 Mr & Mrs Jimmie Lee
Mr & Mrs Larry Wee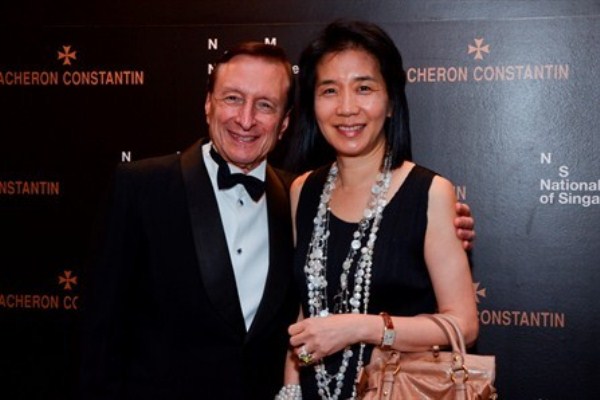 Mr & Mrs Leonard Ross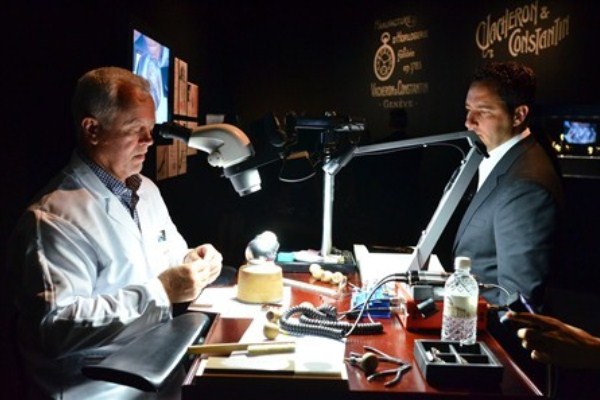 The master gem-setter and Julien Tornare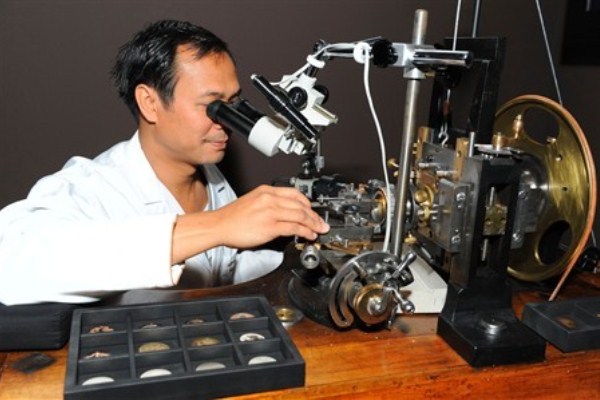 The master guillocheur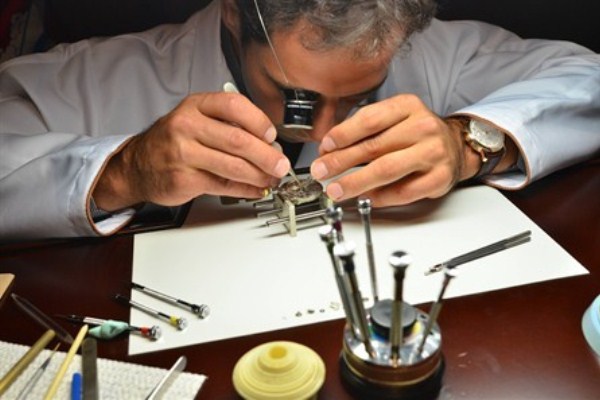 The master watchmaker