Gigi Hadid wears Metallic Sunset Eye Makeup look from Maybelline
A face of Maybelline since 2015, supermodel Gigi Hadid is back in a recent campaign from the cosmetics brand. The blonde beauty dazzles in metallic looks ranging from bronzed eyeshadow to a shimmering manicure.
Maybelline Global Makeup Artist Erin Parsons creates Gigi's bold winged eyeshadow as well as a defined lip. From festival season to night club ready, the 22-year-old wows in each shot. Look for more Gigi for Maybelline as well as a behind-the-scenes video below.
—————————————————————————
GIGI HADID – MAYBELLINE 2017 CAMPAIGN
Supermodel Gigi Hadid shines with a bronzed makeup look from Maybelline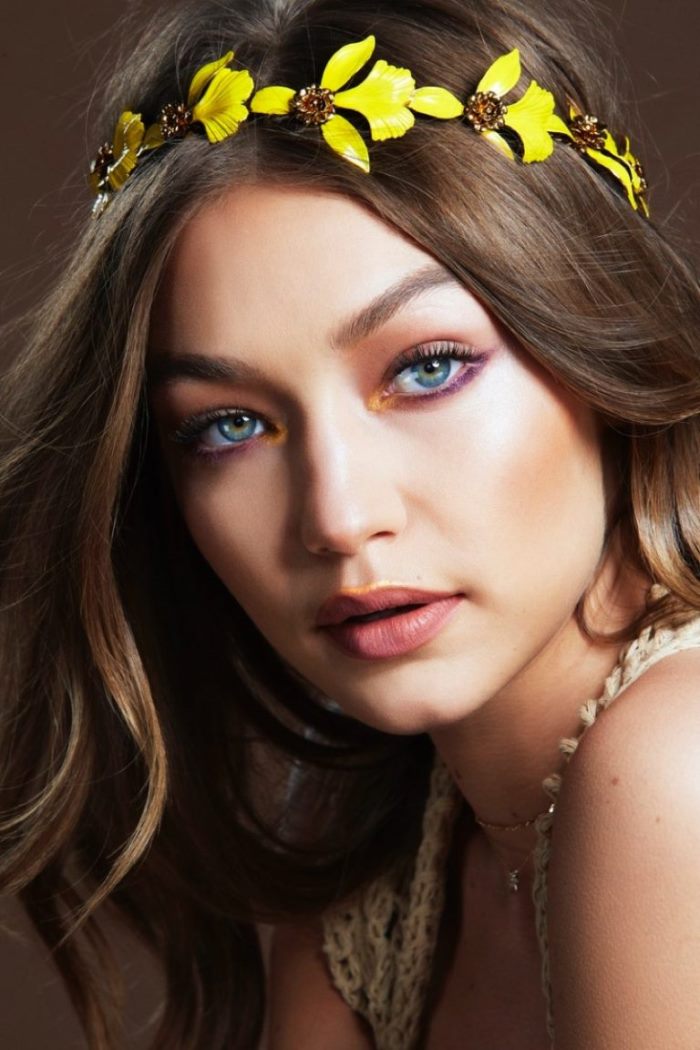 Gigi Hadid wears festival makeup look from Maybelline