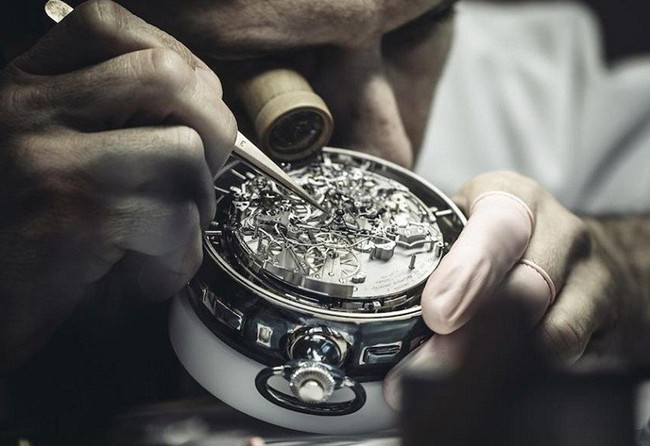 The brief to Vacheron Constantin retail director Dominique Bernaz was simple. "My client told me, 'I want the most complicated timepiece of the 21st century,'" recalls Bernaz, who also heads the luxury watch house's bespoke-watch division, Atelier Cabinotiers.
The conversation between Bernaz and his client, a private collector, took place in 2006. This year, in September, Vacheron Constantin finally unveiled the commissioned timepiece – and it has amply delivered. Reference 57260, informally dubbed the Grand Oeuvre, is a double-sided pocket watch with a stunning 57 complications (a watch complication being any function beyond simple time-telling), encased in nearly a kilogram of white gold.
Made up of more than 2,800 parts, the Ref 57260 leaves its nearest ultra-complicated competition in the dust. Consider that 33 complications reside in the Calibre 89 by Patek Philippe, a pocket watch created to celebrate the company's 150th anniversary in 1989, and that in 2010, Franck Muller presented the Aeternitas Mega 4, a wristwatch with 36 complications.
The timepiece's smorgasbord of complications includes entirely new features, created over eight years by Vacheron Constantin's top watchmakers and its other specialists. Instead of just a conventional Gregorian perpetual calendar (typically a covetable high complication in itself), the pocket watch deftly brings modernity and tradition together by incorporating the business-centric ISO 8601 calendar and the Hebrew perpetual calendar.
Also equipped with innovations such as a newly developed world-time system, a double retrograde split-seconds chronograph, and a spherical tourbillon housed in an ultra-light aluminium cage, the Grand Oeuvre is an innovative game-changer – and one that might well herald a new golden age of watchmaking.