It's Not Too Early To Start Shopping For Gifts – This Will Save You A Last-Minute Panic Attack
Most of us can probably agree that Christmas is a beautiful time of year — we certainly won't argue against that. But, let's be honest, it can also be stressful and way over-stimulating if you have a million things to do and people to see (including everyone's parents, extended family, work buddies and old friends). Not to mention how easy it is to get lost in the frenzy of last-minute Christmas shopping, which is why you might want to consider getting all your shopping done earlier this year — it will save you time and trouble.
But even at that, finding great gifts for all the people you care about isn't always easy — what do you get for your dad? Your brother? Or the dreaded Her? Whether it be for your girlfriend, your mom, your crazy aunt from overseas or your office Secret Santa, we know you might need a hand figuring out what to get (because she probably wouldn't be so down with that new video game you've been eyeing). Thankfully for you, we put together the ultimate holiday gift guide with all the top Christmas gifts for her we could find.
A last word of advice: relax! Chances are your partner's not so sure what gifts to get you either.

(Photo: Adriana Lima, Victoria's Secret)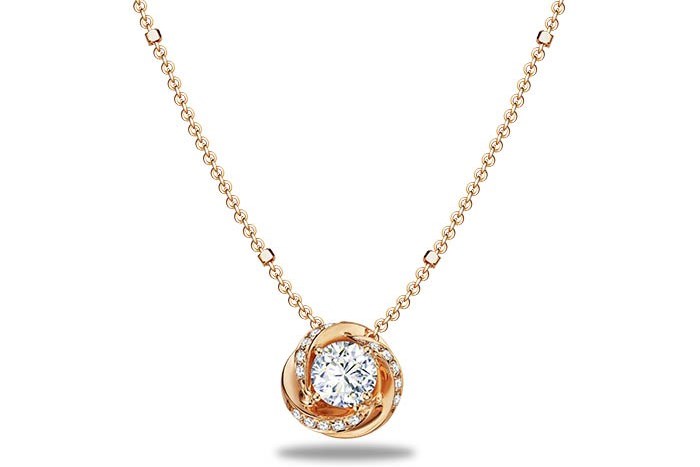 True love promises to overcome all obstacles and to grow stronger together thereafter. The promise of true love can only be understood by those who have experienced it. This sentient thought and the strength we can all draw from it is the inspiration behind the alluring Allura Necklace from Forevermark.
The visceral expression is captured by the three swirl lines fashioned in symmetrical curves which are reminiscent of all the love we experience while embracing the promise to stay true unfazed by what faces us. Set in 18K rose gold, cradling a Forevermark diamond in the centre. This is a mesmerising symbol of the promise of true love.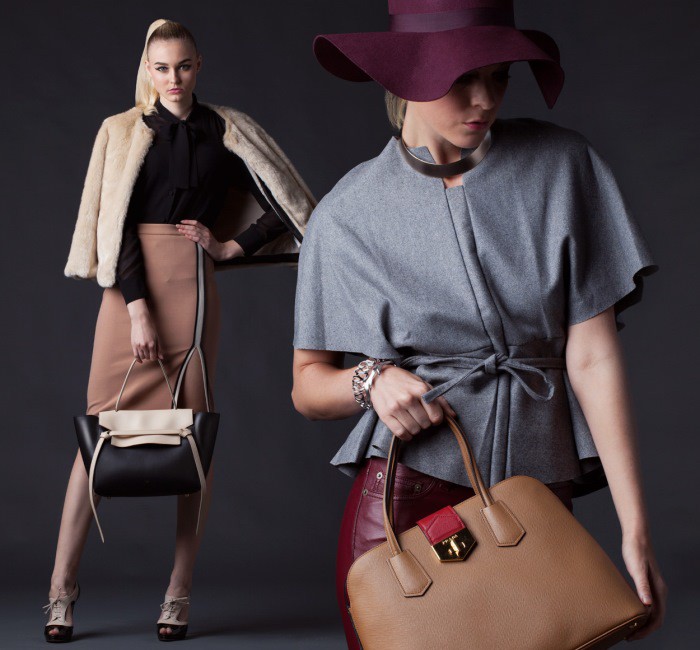 #2 – Reebonz
Don't want to compete with traffic, or the shopping crowd downtown? Head to Reebonz for the ultimate digital shopping experience with.  Reebonz now delivers your favourite luxury and designer items to your doorstep, with a treasure trove of both brand new and pre-loved items– at very attractive prices.
You'll find straight off the-runway fashions and trendsetting contemporary brands, which include Chanel, Cartier, Céline and Balenciaga, IWC to Tag heuer, high-end handbags, accessories, shoes, and timepieces, making it the perfect place to shop for your Christmas presents, whether it's a lady-like Saint Laurent shoulder bag for your sister, an edgy Givenchy wallet for your best friend or a luxurious IWC watch for your husband.
Unleash the style guru in you on a Reebonz shopping spree From now until 31 December 2014, as we have teamed up with Reebonz to offer WTF readers an exclusive discount. Simply enter the code WARDROBE5 when you checkout to get 5%* off your purchases. Click your way to a Christmas cart full of coveted classics , sophisticated favourites, and a piece of charmed couture for added refinement here.
*T&Cs apply.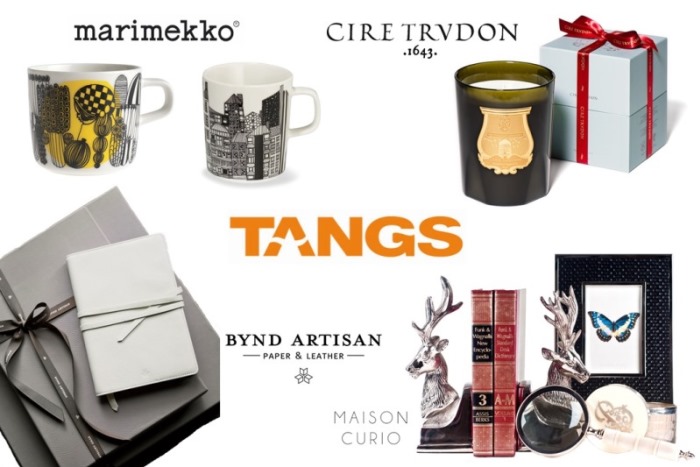 #3 – TANGS
This Christmas, step into TANGS and prepare to fall in love. There's everything to make it a chic Christmas to remember. Dress up for the festive season with an array of breathtaking new and exciting brands for both women and men on our newly restyled fashion floors at TANGS Orchard levels 2 and 3.
Our Christmas Shop returns, bigger and better than ever on TANGS Orchard level 4. From stunning Christmas trees and trims, to thoughtful gifting ideas such as the uber-contemporary Marimekko in original prints, divinely-scented candles from Cire Trudon, hand-crafted notebooks from Bynd Artisan, eclectic one-of-a-kind curios from shop-in-shop concept Maison Curio, there's truly something for everyone.
And at the VivoCity Atrium, be thrilled by trimmings and an endless host of exquisite thoughtful gifts for your home and friends. For a Christmas you'll love, there is only one destination. TANGS The Christmas Store.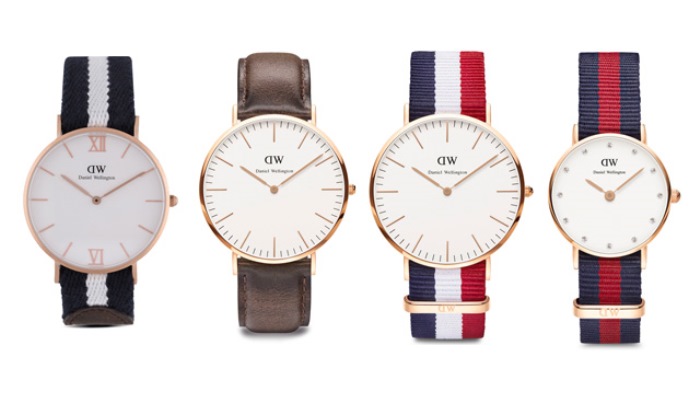 #4 – Daniel Wellington Watch
Since the official launch of Daniel Wellington in Singapore on the 1st of October last year, it has been hot in demand island-wide. The brand is exclusively distributed by Ashtrodite in Singapore.
DW watches pride on their classic watch face and versatility of their leather and preppy nato straps. Each watch comes with a tool to facilitate changing of straps easily, which is awesome for a quick fix to a different look, from the smart casual 'preppy nato straps', to a dress-watch with the 'leather straps', for a classic and timeless design suitable for every occasion.
The lady watches are retailing at $229 for the nato straps range and $249 for leather straps. The men watches are retailing at $259 for nato straps and $289 for leather straps. All watches are products of Sweden and shipped directly from Daniel Wellington headquarters. Better yet, each watch comes with 2 years of local warranty. Grab one today!
Daniel Wellington watches are also available at Ashtrodite's authorised retailers – Aptimos, Carpal Watch, Cumulus, Luxury City, Vol-ta.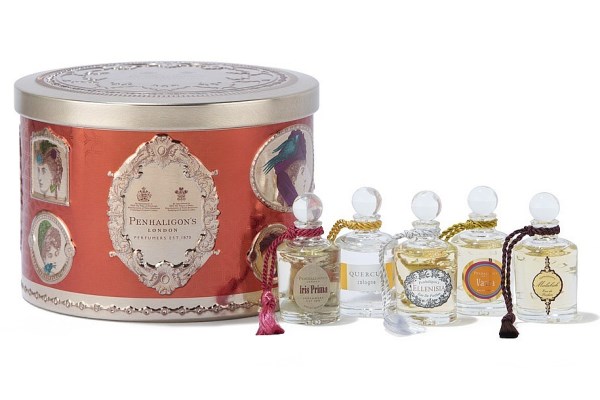 #5 – Penhaligon's 2014 Christmas Fragrance Collections
Here's something that is sure to make for a great festive gift – Penhaligon's decadent 2014 Christmas Fragrance Collections. The covetable gift sets have been embellished with whimsical illustrations, representing the surprising fashions of the past. A selection of Penhaligon's finest products are housed within the exquisite tin boxes, ensuring everyone's fragrant needs are catered for. The collections comprise Penhaligon's bestselling fragrances in a variety of products alongside the brand's more recent launches, including Iris Prima and Vaara. Read more here.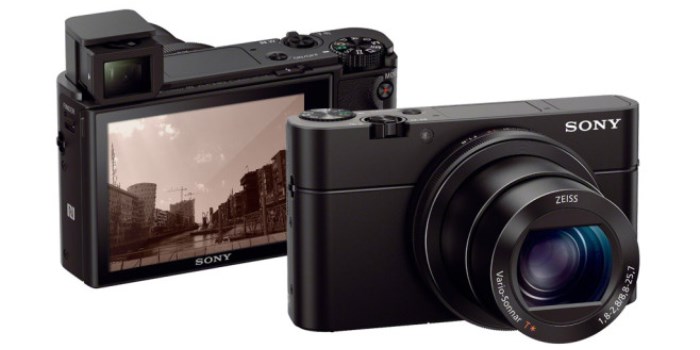 #6 – SONY Cyber-shot™ RX100 III
Absolutely stunning picture quality, compact enough to take anywhere. Now your photos maintain soft background defocus even when zoomed in with the improved Zeiss lens. There's even a pop-up electronic viewfinder for eye-level framing and a 180-degree tilt screen for 20.1MP selfies. Lastly, the fast BIONZ X processor adds speed and accuracy for stills as well as beautiful HD video.
Simply, a fantastic point-and-shoot camera. Available at all authorised SONY retailers. Visit the SONY Singapore website for more information.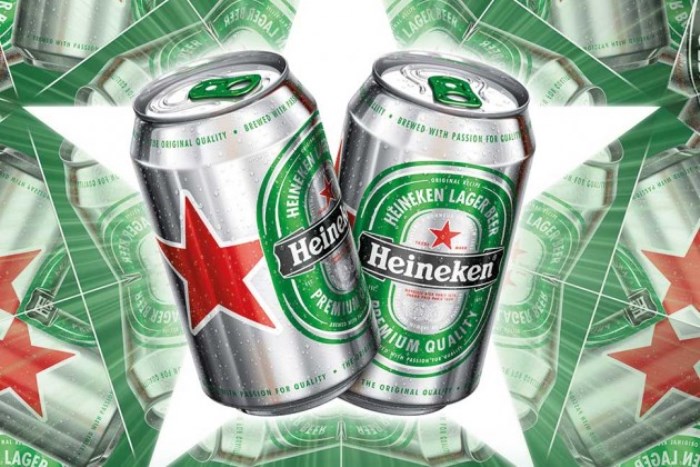 #7 – Heineken Star (20-can pack)
This festive season, Heineken unveiled its latest design with a fresh contemporary look, inspired by sophisticated simplicity. Embodying more silver and featuring the iconic red star more prominently, the new Heineken Star Can design will make it debut in a special 20-can pack, perfect for gifting this Christmas.
About the iconic Red Star
The new design aspires to bring forth the pride, quality and 'magic' with which the premium beer is brewed. Each point of the red Heineken star represents a symbolic meaning – fire, earth, water, air and magic. In medieval times, breweries hung a red star to harness its mystical power, which was believed to protect the quality of the brew.
#8 – SK-II Revival Deluxe Set
Nothing spells extravagance in today's beauty world like SK-II does. Their ads currently running on Youtube videos reminds us that when you gift an SK-II, you're gifting, in their words not mine, "The Gift of Everlasting Beauty". Well, we've yet to have used SK-II before, but if there's anyone who deserves "Everlasting Beauty" surely it's Mothers all over the world who bore us and love us from the moment of our conception to this very day, right?
SK-II Revival Deluxe Set ($452) contains:
SK-II FACIAL TREATMENT ESSENCE RED FLOWER LIMITED EDITION 215mLSK-II STEMPOWER 80gSK-II STEMPOWER EYE CREAM 15gSK-II SKIN SIGNATURE 3D REDEFINING MASK 1pc
#9 – Patricia Rox Scarf
Recently launched in Singapore, Patricia Rox brings one-of-a-kind ready-to-wear and accessories to discerning, sophisticated women, with exotic, intricate prints and bright, bold colours at the forefront of its designs. Every scarf and jewelry handcrafted by skilled artisans who are skilled at preserving the integrity of the materials used in each piece created.
Each print is painstakingly hand-drawn by one artist, with some prints taking 200-300 hours to complete. These one-of-a-kind prints are viewed as works of art. This traditional technique translates to smaller runs and limited editions of each design and ensures that each and every piece will be unique and exquisitely crafted.
Check out the full campaign/lookbook here.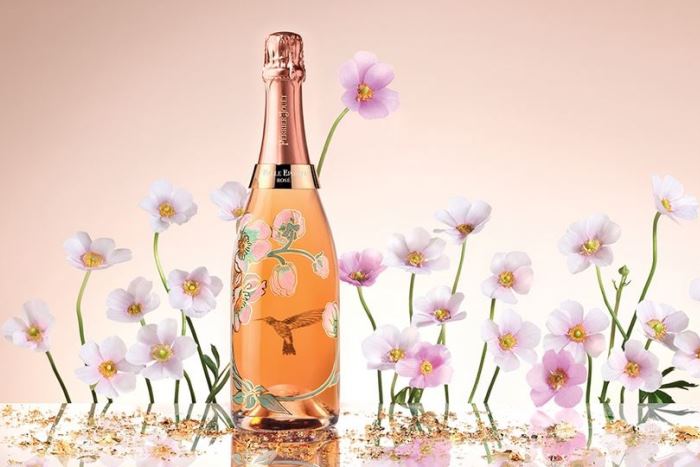 #10 – Perrier-Jouët Belle Epoque Rosé Limited Edition by Vik Muniz
Belle Epoque Rosé 2005 is an exclusive Vintage wine, dedicated to an exclusive limited-edition designed by internationally acclaimed Brazilian artist Vik Muniz. Part of the prestige Belle Epoque collection of Perrier-Jouët, this new cuvée is the result of a distinctive & unique year made of contrasts.
"The wine reveals complex yet elegant fruity aromas of strawberries, citrus fruits, sour cherry and orange with hints of cream and spice," commented Fay Sandiford, WardrobeTrendsFashion wine & dine editor, "generous and voluptuous to the palate. The attack is fresh, awakening the senses with hints of orange confit, white peach and cocoa, leading to a rich, rounded finish."