Here's something that is sure to make for a great festive gift – Penhaligon's decadent 2014 Christmas Fragrance Collections. The covetable gift sets have been embellished with whimsical illustrations, representing the surprising fashions of the past. A selection of Penhaligon's finest products are housed within the exquisite tin boxes, ensuring everyone's fragrant needs are catered for. The collections comprise Penhaligon's bestselling fragrances in a variety of products alongside the brand's more recent launches, including Iris Prima and Vaara.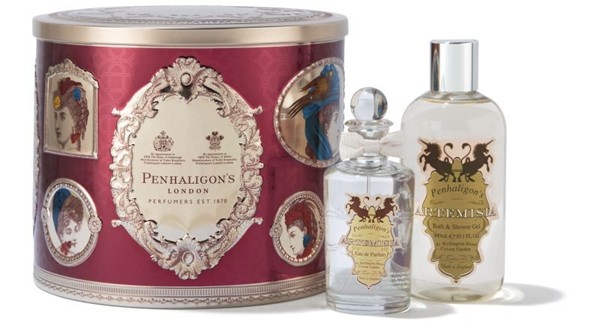 Artemisia Fragrance Collection
Penhaligon's best-selling feminine fragrance, Artemisia, is available in this charming Christmas set. The Artemisia Fragrance Collection contains one 100ml Artemisia EDP and one 300ml Shower Gel.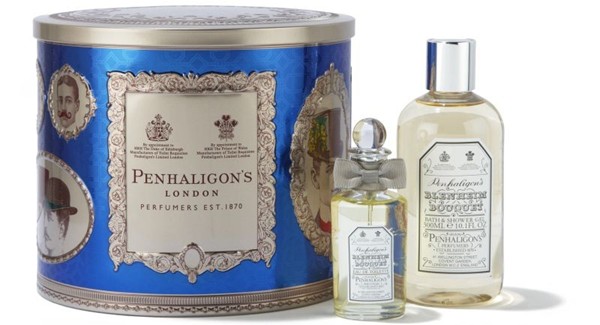 Blenheim Bouquet Fragrance Collection
Blenheim Bouquet, is Penhaligon's best-selling men's fragrance named after Blenheim Palace, is available for Christmas in a set that includes one 50ml Blenheim EDT and one 300ml Shower Gel. The Blenheim Bouquet Christmas set is perfect for someone who enjoys a touch of fresh and discreet citrus.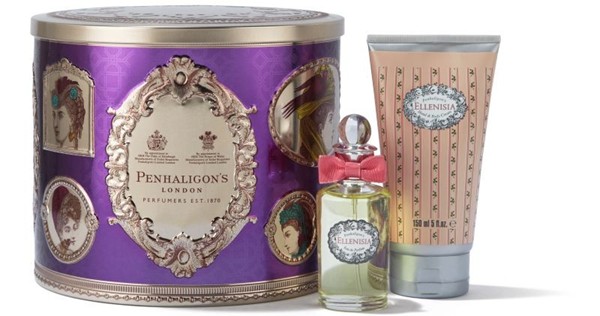 Ellenisia Fragrance Collection
Ellenisia, a feminine and sweet fragrance from our collection is available for Christmas in the Ellenisia Fragrance Collection containing one 50ml EDP and one 150ml Hand and Body Lotion.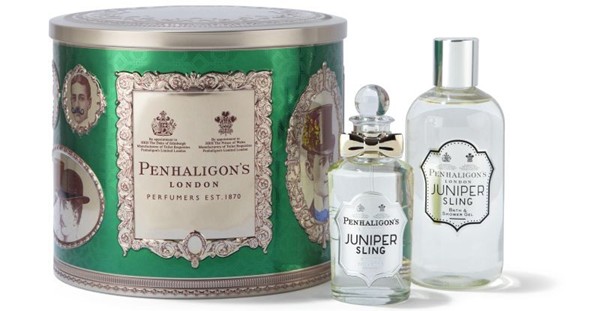 Juniper Sling Fragrance Collection
Juniper Sling, an intoxicating fragrance inspired by London Dry Gin, is available in a Christmas set for the first time this year. The decadent gift includes one 100ml Juniper Sling EDT and one 300ml Shower Gel. The perfect gift for enigmatic guys and girls.