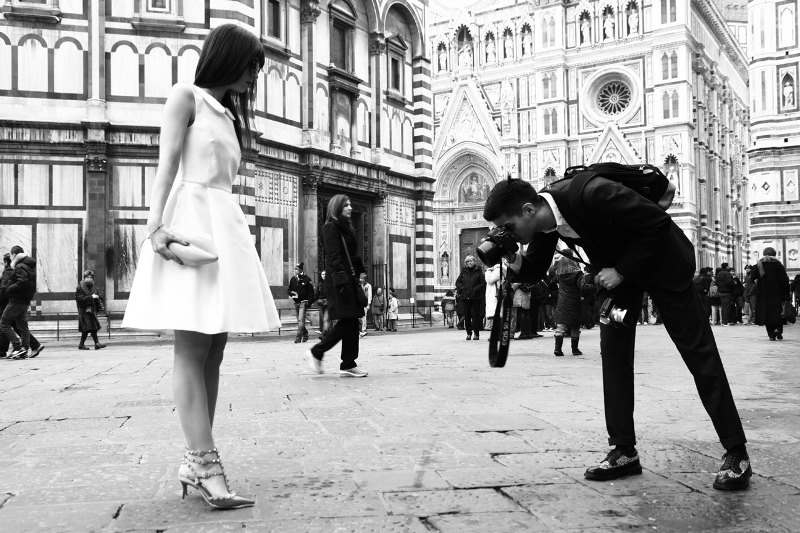 Within the past few years, street style has become one of the most popular topic in the blogosphere. You may aspire to be the next Sartorialist or Tommy Ton, but it takes more than a passion for style to become a great street style photographer/blogger.
Here are some tips to help get you started:
(Photo: Le Blog di Betty. © Luisa via Roma.)
1) Get a Good Camera
This seems like a given, but lots of aspiring street style photographers make the mistake of trying to get by with the basic digital camera they have. High-quality images will bring out the colors and details of the outfits you shoot and set you apart from the masses who are trying to emerge in street style photography. Carrying around a serious camera will also help your subjects take you more seriously. And don't worry – you don't need to spend your life savings on a camera. There are lots of great basic D-SLR models on the market for under $500.
2) Take Lots of Shots
Famous street style bloggers may post one or two photographs on their blogs each day, but they've probably taken a hundred other shots that day that didn't end up on the site. You may get lucky every once in a while with a great shot in the beginning of the day, but in general you should take lots of pictures. This will give you lots of shots to choose from and help you hone your photography skills. You may even consider taking several pictures of the same person so that you ensure one will be a good photo.
3) Pay Attention to the Background
Although the fashionista you're photographing is the most important part of the picture, you should pay attention to the background as well. Since you'll be photographing out in the city, you won't have much control of what goes on in the background. You may try to have subjects pose against neutral backgrounds, like brick walls, or areas where there aren't as many people. This will keep the attention focused on the subject.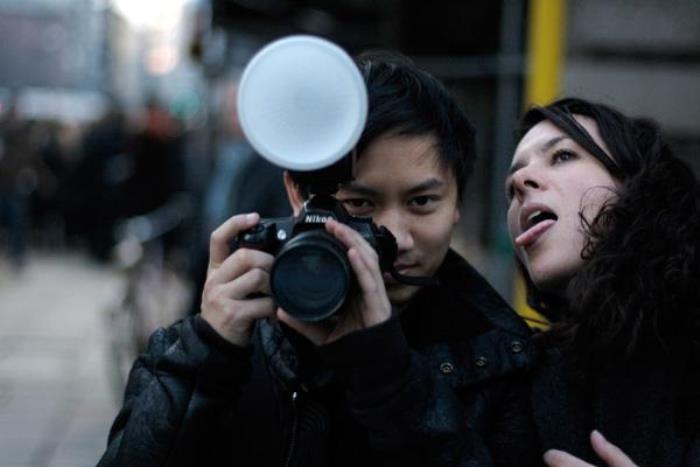 (Photo: Refinery 29 pic of Tommy Ton via models.com)
4) Make Friends
As a street style photographer, you'll be interacting with strangers every day. This means that you need to be friendly and become comfortable with approaching strangers and asking them for a photo. It may be intimidating at first, but you'll probably find that most subjects are flattered to have their picture taken for a street style blog. Interacting with your subjects before photographing them also allows you to give them a little direction in terms of posing and expression.
5) Be Original
The best thing you can do to become a great street style photographer is to harness your own creativity. Perhaps you want to photograph people who embody a certain style or philosophy, or you hope to tell their stories along with their photos. Whatever your idea may be, this is what will make your photographs and your street style blog unique.