Long gone are the days when trends were solely dictated by what was showcased on the runway.
Even though high-end designers still play a huge part in deciding what's available to purchase, bloggers have taken over as the ultimate trendsetters. From behind their computer screens, they pull together seemingly effortless looks that don't require shelling out a month's worth of rent, combining unique vintage finds, handmade items and basics from budget chains. Not only do we love their clothes, but their lifestyles are equally appealing, and we're dying to hang out with them.
Looking for some inspiration straight from the madness of Tokyo? Here are five Tokyo blogs to bookmark:
Izumi Nagai
http://izuminagai.blogspot.jp/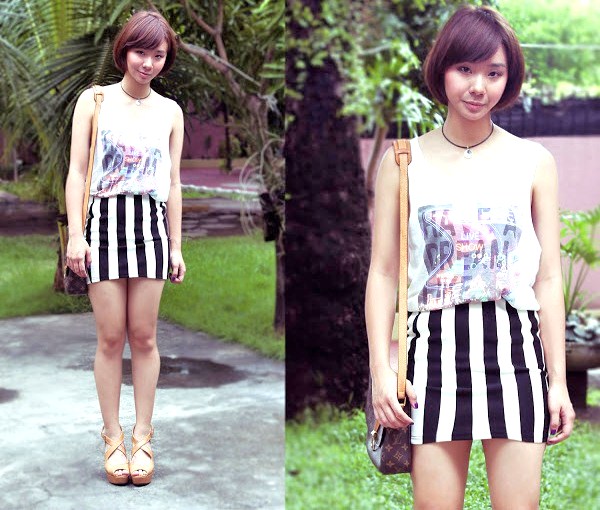 She's young, sassy and rapidly gaining a huge following in the blogosphere. The half Japanese, half Filipino beauty with the short pixie cut is a student, and her casual style reflects her laid-back lifestyle. She literally keeps things down to earth with sneakers (seriously, how do girls walk around with 5-inch high heels, especially in Tokyo?), and she always mixes sporty elements more feminine pieces, such as sneakers, beanies and letter jackets paired with florals, chiffon and eye-catching colored tights.
Izumi is also skilled with the makeup brushes – you can find various cosmetics reviews on her blog, along with a handful of detailed tutorials, on how to achieve smokey eyes and even gyaru makeup.
Junko Suzuki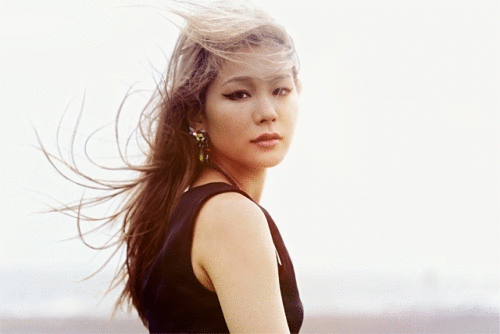 Blogger and designer Junko Suzuki is among the queens of kawaii – or rather, kawaii chic. The poised, sophisticated jet setter may occasionally attend first class fashion shows and parties all over the globe, but her life is based in Tokyo and we can always count on her to report about the local shop openings and events.
Her style goes beyond simply kawaii, as it oozes elegance and flawlessness through classic pieces (think knit jumpers, black and greys, tailored coats) and fabulous accessories, such as her lipstick-print stockings and delicate gold jewelry. Her jeweled cat ears skirt was one of our favorite pieces, even more so as she posed holding her cat. She writes in both English and Japanese, and she has, by far, the best accessory collection in Tokyo – we'd love to rummage through her wardrobe.
Natsu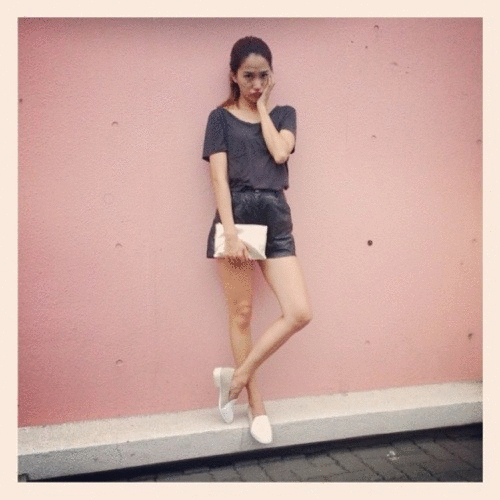 Natsu is the quintessential laid back girl, and her casual chic style exudes a day at the beach – nautical stripes, denim cut-offs, cropped tops and bright heels. She effortlessly pairs a military jacket over a Yves St-Laurent tee-shirt, and pairs it with bold floral heels of her own design. Indeed, the blogger doubles as a model and fashion designer, often collaborating with local brands to create shoes we want to get our hands on, cat iPhone cases we'd shamelessly show off, and character pajamas for lingerie brand Peach John.
She's about to open her own online shop, so expect more goodness from the creative blog darling. Bonus: The freelance designer has good taste in music and film, so make sure you check out her recommendations, and her inspiration board will make you daydream.
Ayumi Seto
http://ameblo.jp/asbs-setoayumi/
The Zipper magazine sweetheart model is tiny and adorable, yet edgy and unique. She's gained enormous popularity lately on the Harajuku fashion scene, and after clicking through a few pages from her blog, you'll too become rapidly hooked. Her personal style is all about band tees, piled on layers and eye-catching shoes. The pint-sized fashion icon changes her hair constantly, keeping her look fresh and playing chameleon with countless looks.
The girl can seriously pull anything off. Most of her clothing items are found scouring through the vintage shops of the back streets of Harajuku, and she mixes and matches fearlessly. Through her blog, she also shares snippets of her daily life, and seeing what she eats and where she hangs out is part of the fun, and her down-to-earth vibe makes us wish we were friends with her.
Moe Murakami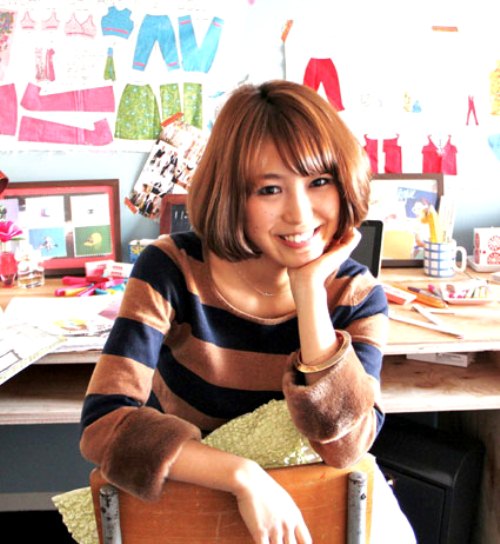 Moe's blog goes way beyond fashion. It's all about lifestyle, and well, we love everything about what she does with her days. The style maven pulls off ultra feminine mini dresses, chunky Jeffrey Campbell heels and multi-colored nails like no one else, and we love her short, sleek bob hair cut.
The blogger extraordinaire (she has a few different sites) shares tidbits of her life through well-balanced, delicious breakfasts, green smoothies, lattes and yoga sessions in the park. In the meantime, she also manages to design a bag line, make and sell her own bagels and amazake (that sweet, rice-based Japanese drink), plan events and travel all over Japan in what seems like effortless yet stylish looks.