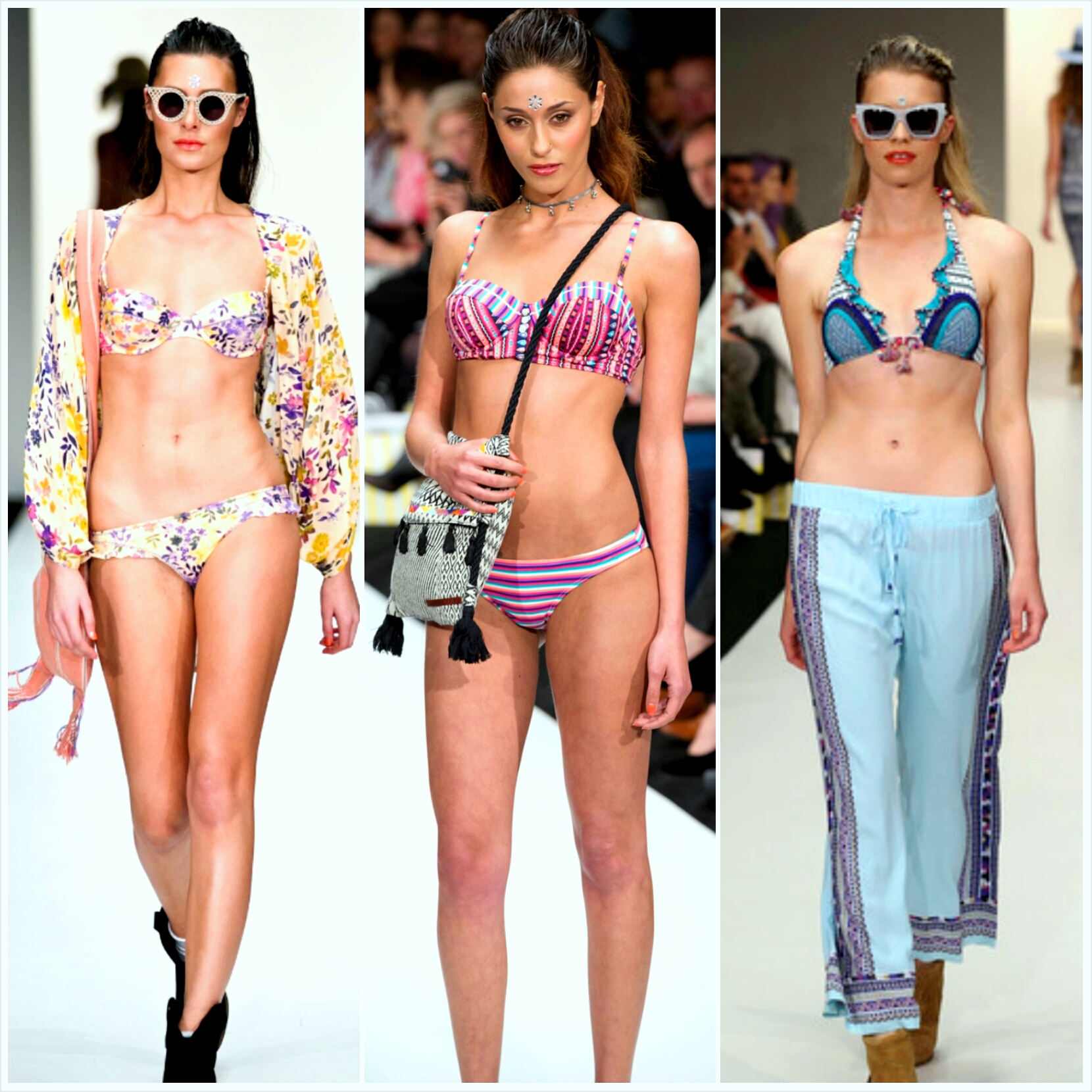 Swimsuit designers Surface Too Deep & Tigerlily team up and turn up the heat welcoming back summer with sizzling, sexy and chic swimwear at New Zealand Fashion Week 2013.
The collection featured lovely Aztec prints in pink, purple, and blue, a range of high-waisted bikinis, full-suits with cut-out backs, sarongs & maxi dresses.
Models wore bindies on their foreheads adding an exotic Indian flavor to the runway. All pieces from the Summer collection were beautifully styled by Karen Interbitzen Waller who created a bohemian chic vibe with statement jewellery pieces made creatively by New Zealand designer Violet Faigan.
Check out the full range of Tigerlily Swimwear Here
& Surface Too Deep Here.
Selected Runway Photos courtesy of Michael Ng