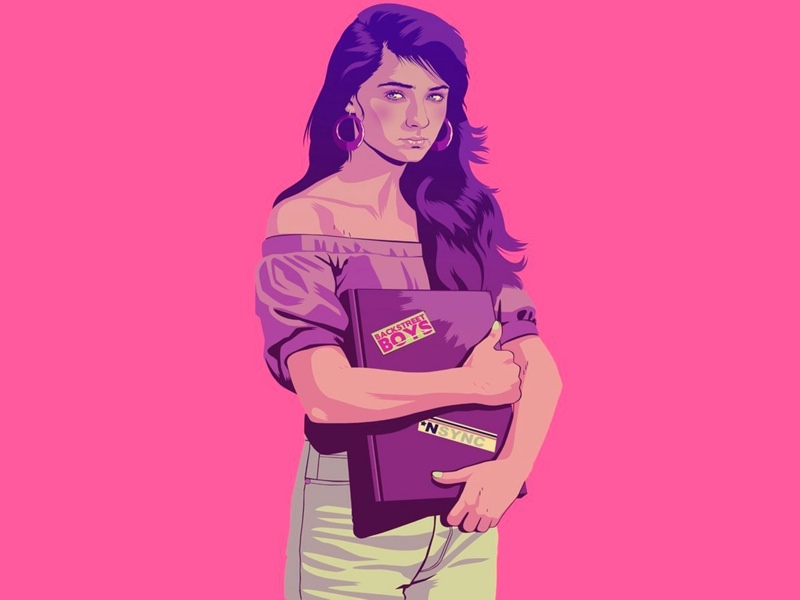 Sansa Stark. Illustration by Mike Wrobel
As an ongoing project, Tokyo-based graphic designer and creative director Mike Wrobel has given various Game of Thrones characters '80s and '90s makeovers. The denizens of Westeros can be seen wearing fashions that defined the '80s and '90s ranging from Miami Vice to grunge. Margaery Tyrell can be seen donning a floral babydoll dress complete with a pork pie hat a la '90s hit TV show, Blossom. Daenerys Targaryen rocks a loose fitting tank and accessorizes with ferrets. Cersei Lannister's look is of an '80s glam rock star. Olenna Tyrell wears a colorful nylon tracksuit with a chunky gold chain necklace while holding a bottle of poison.
Melisandre wears a leather dress, cosplaying as the devil. Arya Stark wears an '80s geometric print sweatshirt with a backwards cap and shortalls. Sansa Stark channels Kelly Kapowski of Saved by the Bell complete with an off-the-shoulder top, white jeans, plastic hoop earrings and a binder. Talisa Stark wears a plain white tee with patterned overalls and finished off the look with an oversized cross necklace and round framed sunglasses while Ygritte embodies Gen X fashion with a loose-fitting flannel and skull T-shirt.
In a recent interview with Liz Culley of MySpace, Wrobel was asked what inspired him to reinvent the GoT characters in 80s and 90s garb. "Well, I love this show and wanted to contribute, too. But there's already a massive fan art collection. I wanted to propose something different, with a new and funny angle. My work as an artist is mostly inspired by pop culture. I was a kid in the '80s, a teenager in the '90s, so I grew up with things like The Fresh Prince of Bel Air, Saved by the Bell, The Goonies, Nirvana, Super N.E.S., X-Files, Teenage Mutant Ninja Turtles…I am so nostalgic of my childhood; all this pop culture became a motor in my work. So I naturally came up with this idea of the '80s/'90s GoT characters. I thought it would be quirky and funny to see them in a contemporary period."
Arya Stark. Illustration by Mike Wrobel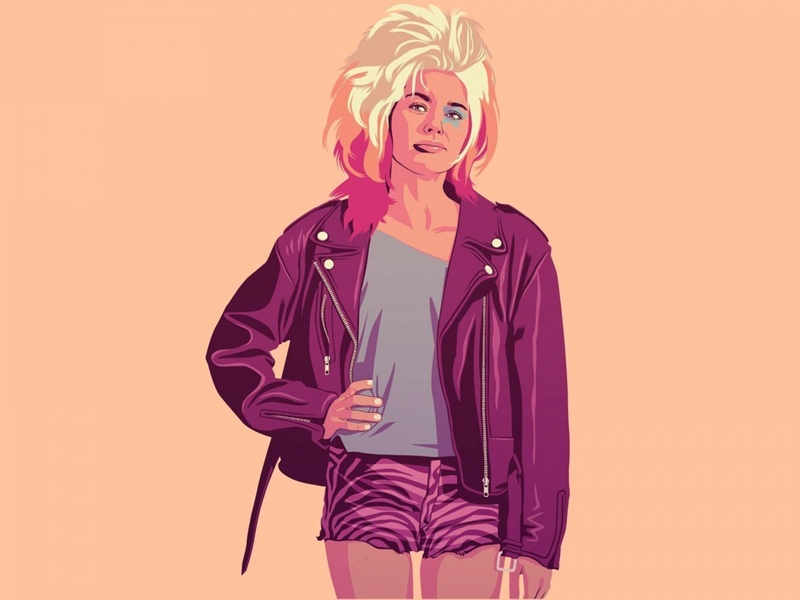 Cersei Lannister. Illustration by Mike Wrobel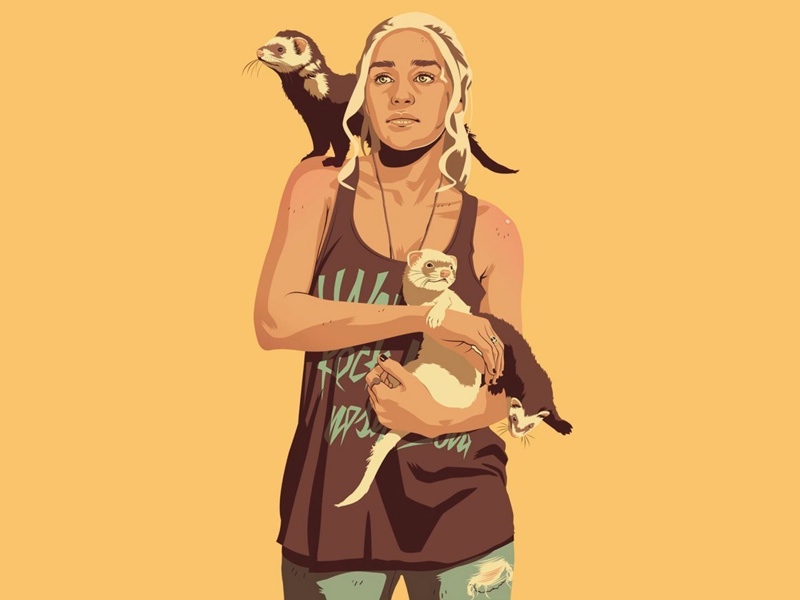 Daenerys Targaryen. Illustration by Mike Wrobel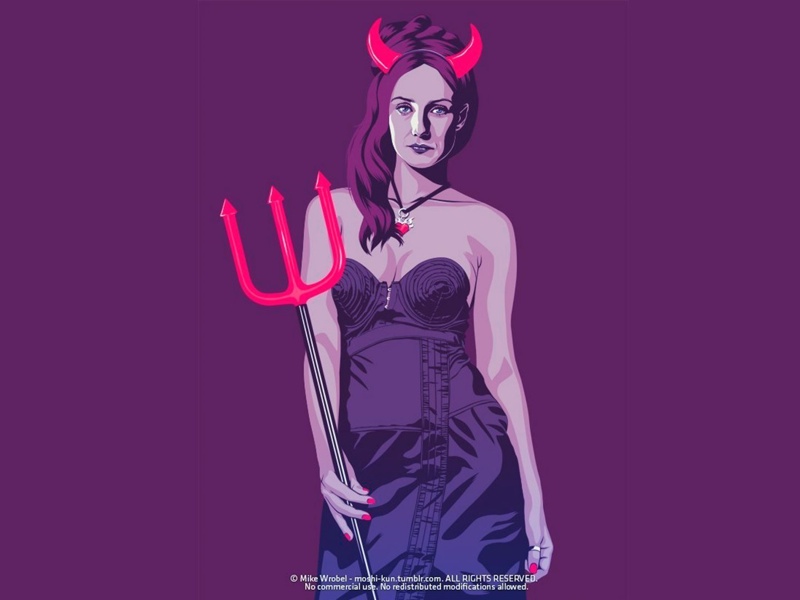 Melisandre. Illustration by Mike Wrobel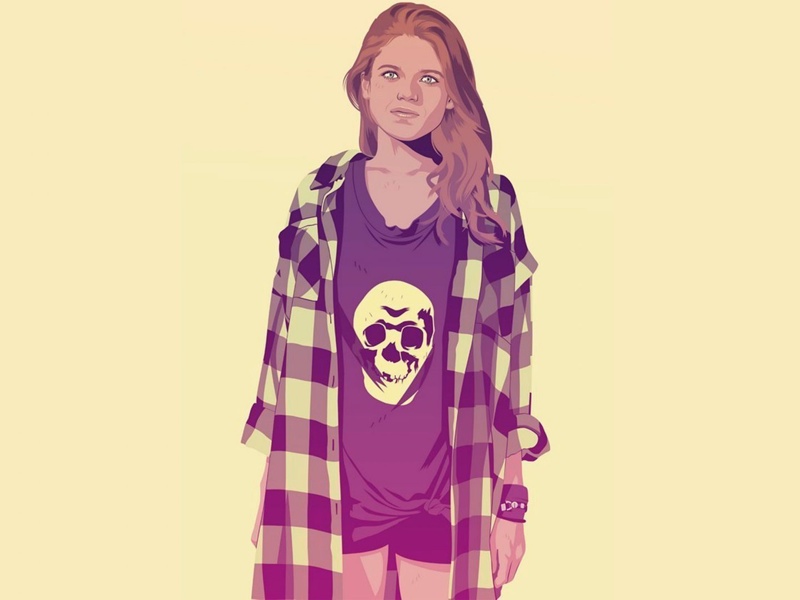 Ygritte. Illustration by Mike Wrobel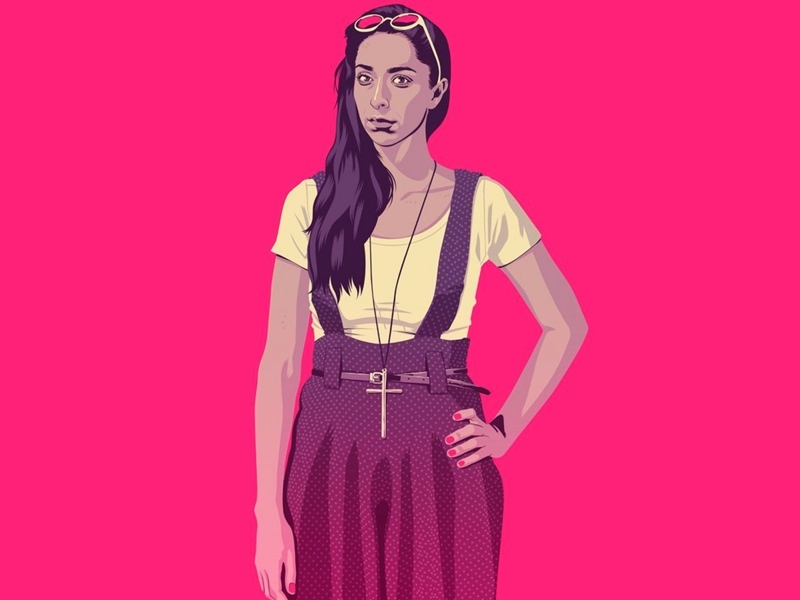 Talisa Stark. Illustration by Mike Wrobel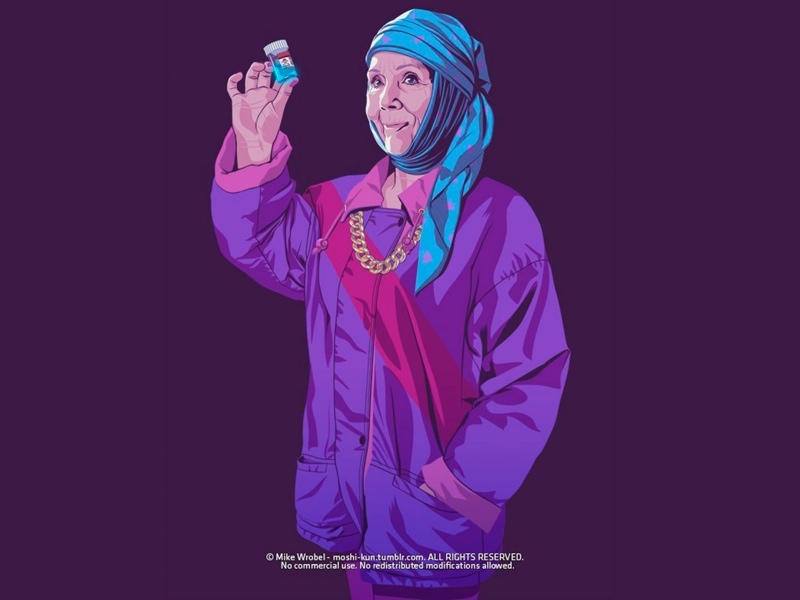 Olen Tyrell. Illustration by Mike Wrobel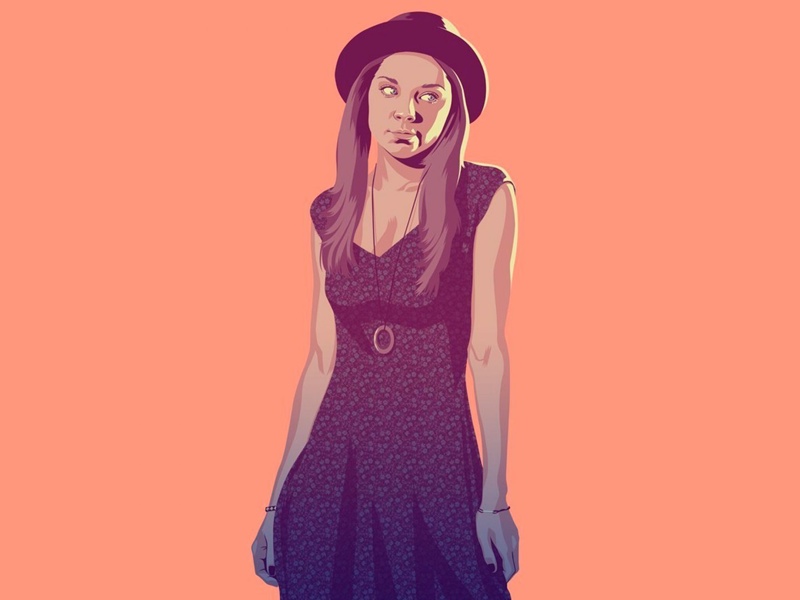 Margaery Tyrell. Illustration by Mike Wrobel