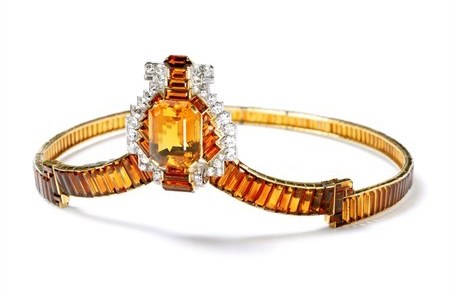 As Prince William and Kate Middleton's wedding weekend approaches, Cartier, 'the jeweler of kings, king of jewelers', has reaffirmed the longstanding ties between the jeweler and the Royal Court of the United Kingdom, which delivered its first royal warrant of appointment to Cartier in 1904.
Both parties remained faithful to this bond throughout the century that followed: Cartier created 27 tiaras for the coronation of King George VI in 1937, and also produced the "Edelweiss" brooch in 1952, which was presented to HRH Queen Elizabeth II to mark her coronation. Most poignantly, after Princess Diana's death in 1997, Prince William chose her 18K yellow gold Cartier Tank Francaise watch to remember his mother by, an heirloom which she used to teach him to tell time.
Since 1985, the fine jeweler has also been a committed and exclusive partner of the venerable polo tournament held each year in Windsor in the presence of members of the Royal Family.