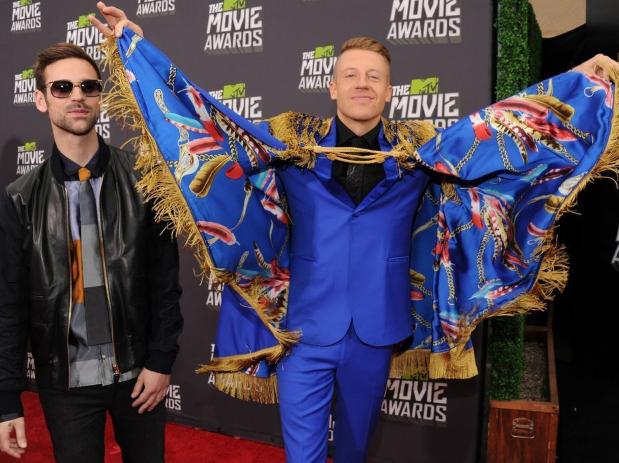 Like most movie awards, MTV gives its necessary props to Best Actor and Actress, Movie of the Year and Breakthrough Performance. But unlike most awards shows, the network also makes it a point to honor the not-so-typical bests of the year's bests. From "Best Kiss" & "Best Scared-As-S**T" to "Best WTF Moment" & "Best Shirtless Moment," praising the most peculiar.
Taking home not one but three awards including Best Movie of The Year, was "The Avengers" with a cast of A-list superheroes and villains, it beat all its competitors to become the big winner at the MTV Movie Awards, but it was host Rebel Wilson's wardrobe malfunction that had everyone talking on Sunday night
Also at the MTV movie awards it's always amusing to see how the stars are dressed up, as compared to the serious dress codes of the Grammys, the red carpet welcomes lade back slacks together with the quirkiest, cleavage spilling ensembles, and this year 2013 was no exception.
However the 2013 MTV Movie Awards has been unfortunately reported as totally lacking spice without the presence of Robert Pattinson and Kristen Stewart, but on another note there were cute relationships formed with Kim Kardashian, the glowing mom-to-be getting friendly with the former Disney darling, Selena Gomez and the two were spotted hugging & chatting up a storm on the red carpet!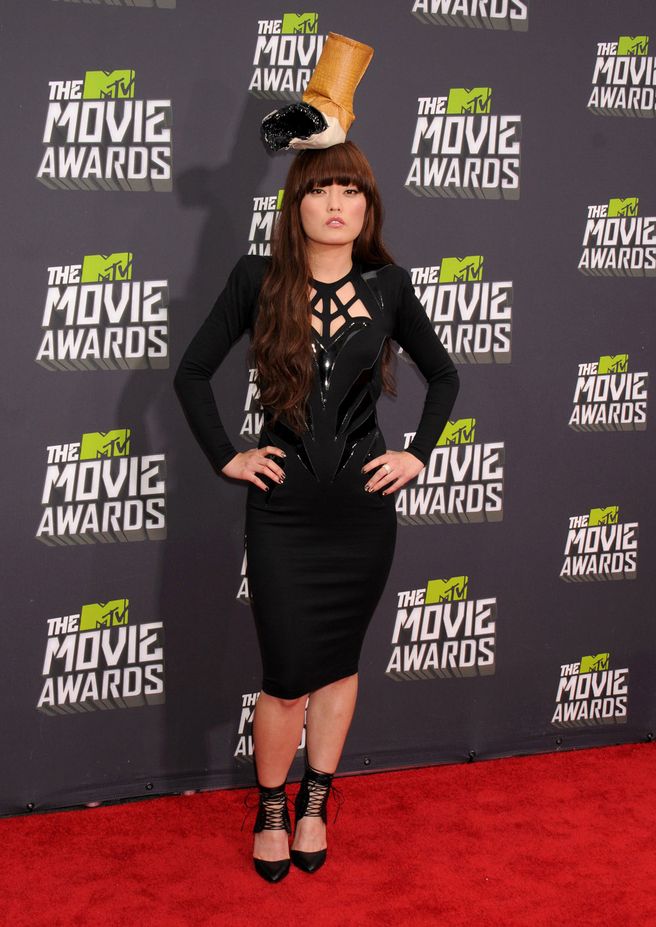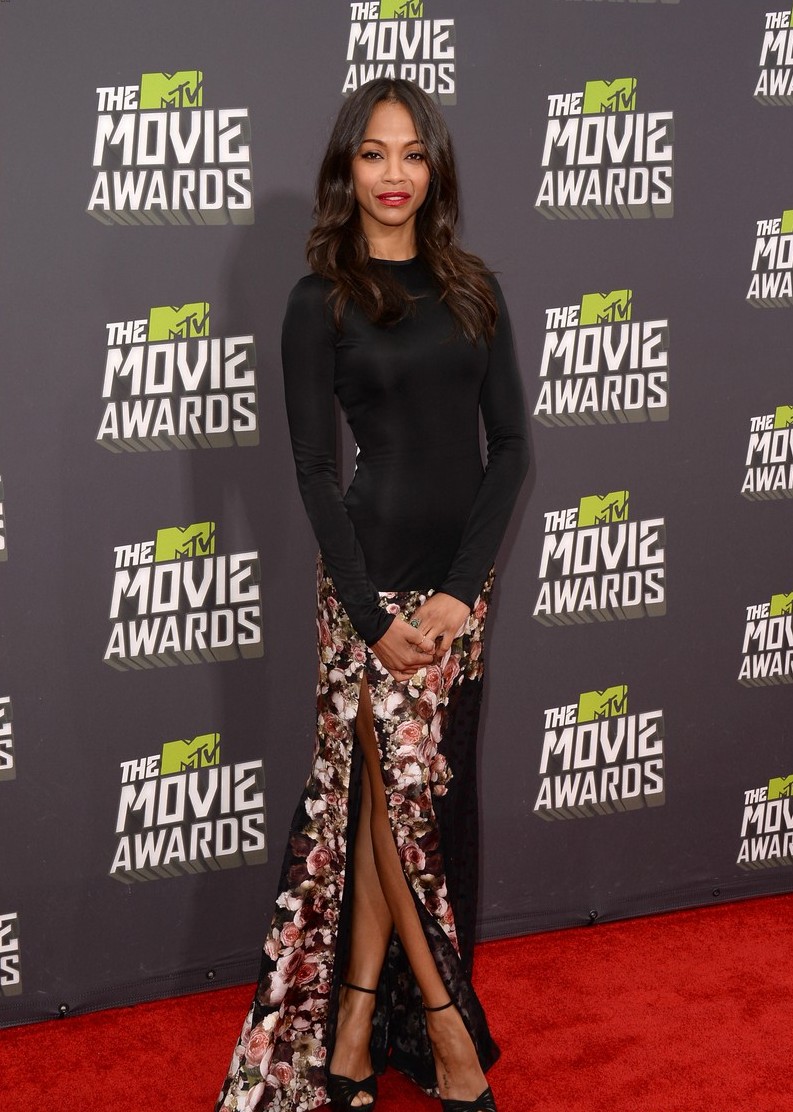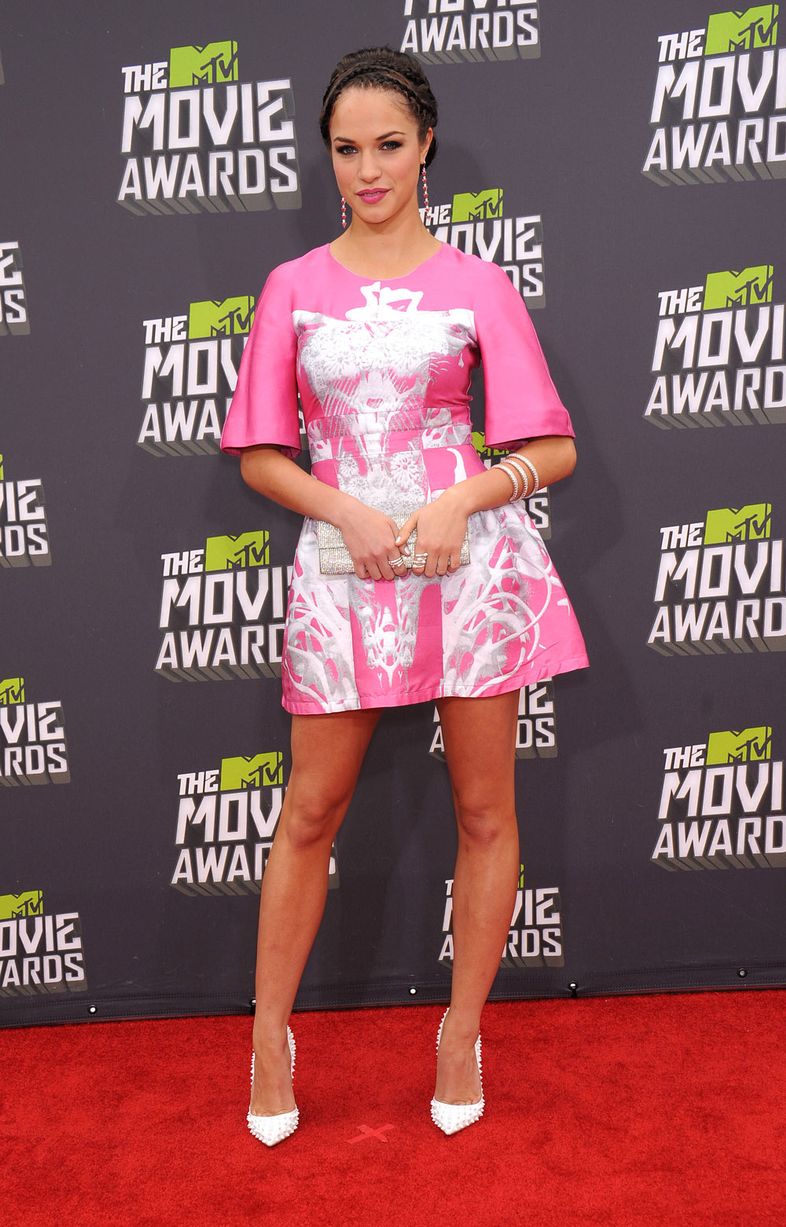 Best WTF Moment:
Anna Camp in Pitch Perfect: We wish we could forget that projectile puke.
Denzel Washington in Flight: 90-degree nose-dive in an aircraft? Oh, Denzel, you can do it all.
Jaime Foxx and Samuel L. Jackson in Django Unchained: Anything directed by Quentin Tarentino is bound to cause some seriously head-scratching moments.
Javier Bardem in Skyfall: When Javier removed his prosthetics and showed us his mutilated and deformed teeth, mouth, and jaw, we almost pulled an earlier mentioned Anna Camp.
Seth MacFarlane in Ted: At what point in Ted were we not thinking, "WTF?"
Our personal favorite: Javier Bardem. Skyfall may be the best Bond movie to date, and his twisted character both grossed out and impressed in equal measure.