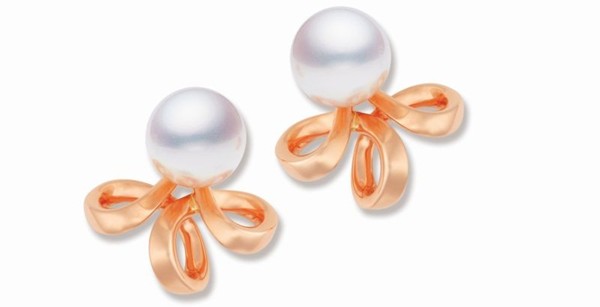 This Mother's Day, Mikimoto is pleased to present the SS2015 Ruyi Collection as the perfect gift for our beloved mothers. Inspired by the traditional Chinese "Love Knot", the Ruyi Collection features a touch of modern design and exquisite craftsmanship, bringing boundless love and blessing to the women in our lives we are grateful to.
The three-piece collection features a pendant, a pair of earrings and a ring. Each piece in the collection holds an Ayoka pearl that sits atop pink gold that vividly depicts the curves of the "Love Knot".
Moreover, from April 29 to June 30, shoppers in Singapore can also look forward to receiving a limited edition Mikimoto x Ladurée Gift Box (that doubles up as a jewelry box) with every purchase of S$ 3,000 worth of Mikimoto jewelry in a single receipt. This offer will be available across Mikimoto boutiques in Singapore from April 29.
The luster of Mikimoto pearls, as well as their elegance and refinement, can be attributed to the importance that Kokichi Mikimoto placed on quality. So as to the importance of craftsmanship, jewelry crafters translate the brand philosophy of beauty and elegance into the jewelry pieces, and ensure the highest standard of quality is met.