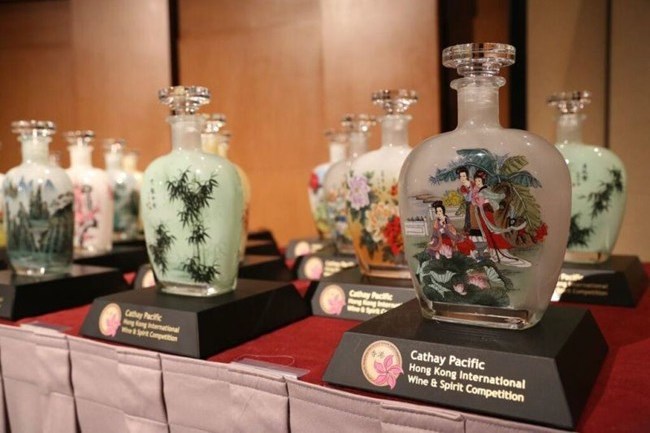 Following an intensive week of judging, organisers of the Cathay Pacific Hong Kong International Wine and Spirit Competition (HKIWSC) announced the trophy winning wines in the coveted Asian food and wine matching categories: an appetizer to next month's Hong Kong International Wine & Spirts Fair where the full list of trophy winners will be announced at a gala cocktail event. Thai wine producer GranMonte stunned the judges in the food and wine matching categories, taking two trophies. GranMonte's The Orient Syrah 2012 won Best Wine with Gaeng Massaman and its Sakuna Syrah Rosé 2015 scored Best Wine with Grilled Unagi. A hat trick for Thai wine producers, Siam Winery's Monsoon Valley Shiraz 2014 was named Best Wine with Kaeng Phet Pet Yang (red duck curry).
Also a double winner was Australia's Pegeric Wines whose Pegeric Pinot Noir 2007 took home two of the highly sought-after Chinese food and wine matching trophies for Best Wine with Sweet & Sour Pork and Best Wine with Steamed Garoupa Fish.
Speaking exclusively at a press conference in Hong Kong, held in conjunction with the Hong Kong Trade Development Council, Master of Wine, Debra Meiburg, Founding Director of the Cathay Pacific HKIWSC, shared the results with a crowd of local media and wine and lifestyle press, also offering a range of insights into the 2015 competition, including trends in grape varieties entered, new country entrants, sake successes and judges' insights.
However, it is this year's food and wine matching trophies that hold particular interest for food and beverage professionals and their wine trade counterparts across Asia, along with food lovers everywhere, given the total revamp in this trophy category for 2015, with a sizeable 10 new dishes on the roster.