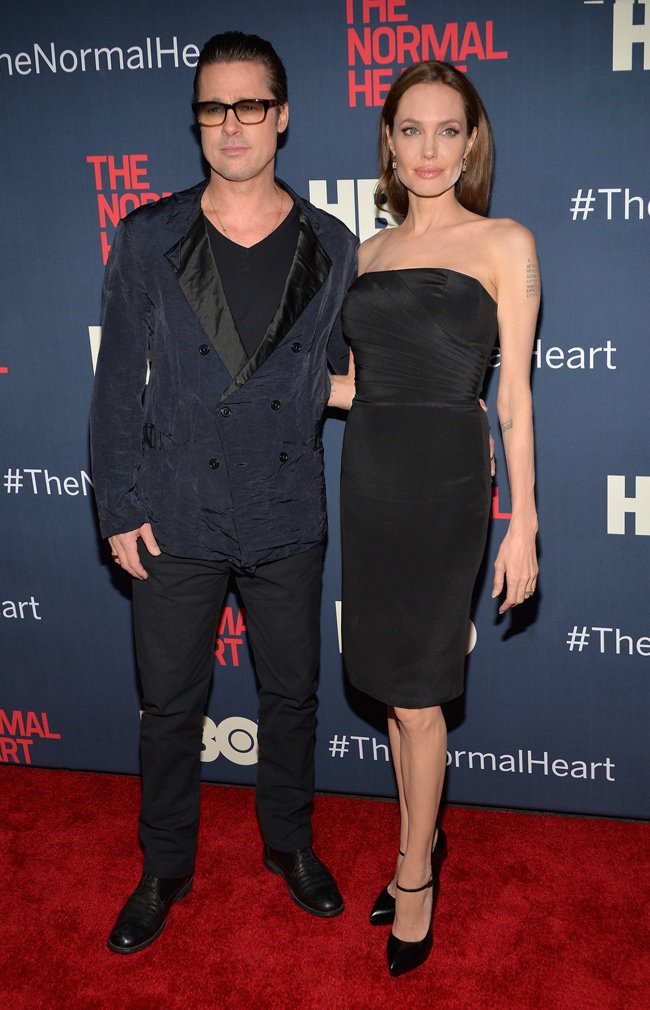 Black has been Angelina Jolie's go to color for her recent outings, and the recent ELLE cover star stuck with that theme as she posed alongside her partner Brad Pitt at "The Normal Heart" New York screening.
Wearing a black Saint Laurent by Hedi Slimane dress that cuts at the knee, Angelina looked under-statedly classic in the strapless ensemble.
Unfortunately, it looks as if Angelina had a makeup mishap with HD powder that does not appear in normal light but shows up once the camera flashes.
(Photo: Brad Pitt & Angelina Jolie at "The Normal Heart" New York Screening. Image from Getty)